Automation increases efficiency for Ritter Sport
An automated packaging solution has increased efficiency through the supply chain and boosted sales for chocolate brand Ritter Sport.

We worked with Ritter to develop an innovative display solution for its 100g and 250g bars of chocolate that can be used in shops around the world, ensuring brand consistency across different countries and maximum efficiency through the company's supply cycle.
Using our OptimSolutions consulting process, we reviewed Ritter's entire packaging process to devise an intuitive packaging solution that is easy to build and replenish, and ensures the opportunity to increase sales is maximised.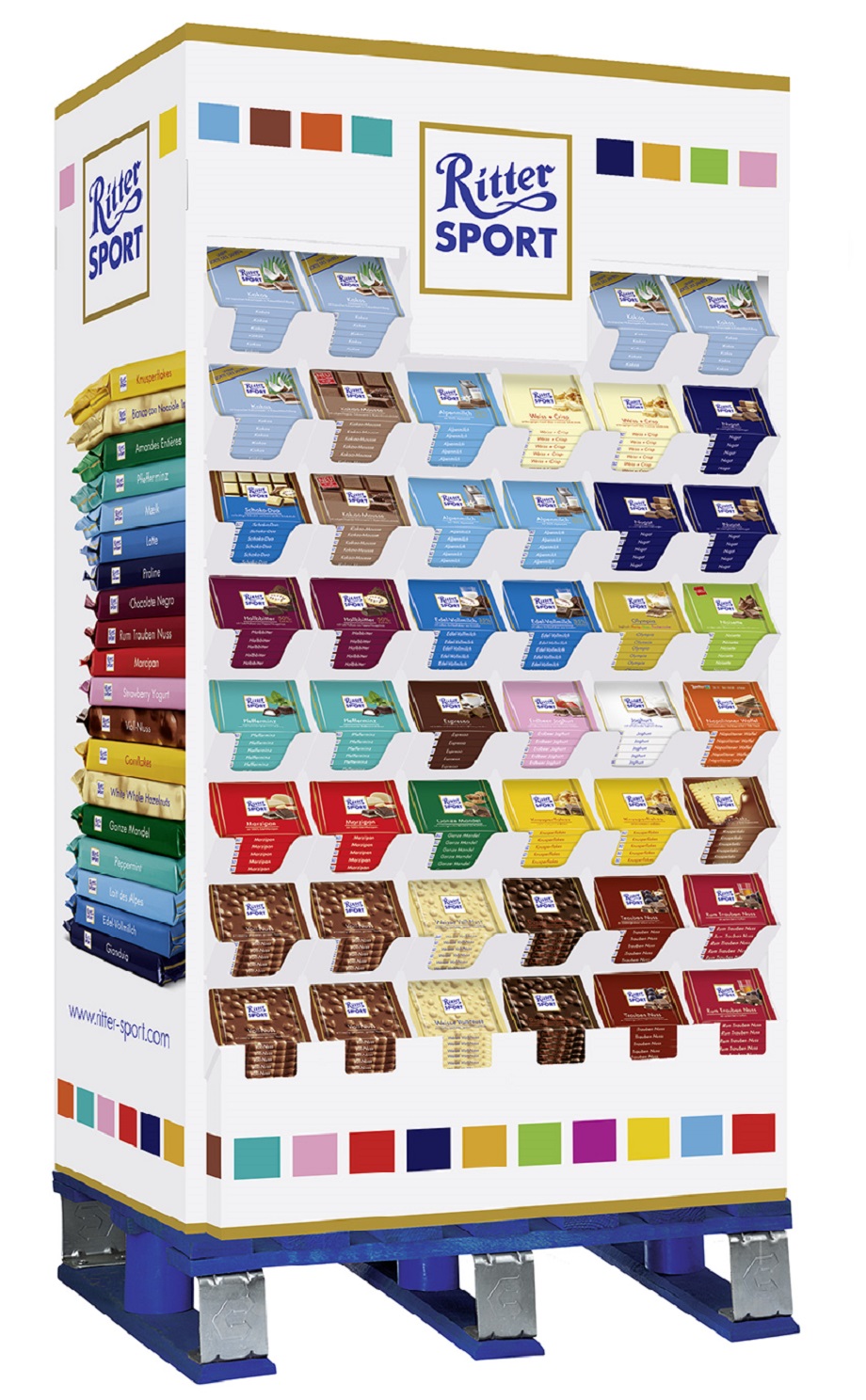 Our unique concept is based on the building blocks principle. We standardised the toppers and side panels to simplify the packaging and also minimise the number of different components. This means displays of different shapes and sizes holding various quantities of chocolate bars can be created with just a few elements.
And for the first time, the trays are no longer stacked by hand, but by a machine. Even the setup of the individual trays and their positioning takes place automatically, enabling output to be significantly increased.
Slanting chutes mean the chocolate bars simply slide forward whenever one is taken, ensuring constant product presence and removing the need for an additional replenishment system.
The identical display heights and symmetrical construction of the display guarantees consistent brand staging of various product groups at the point of sale. While a logo and key visual that's recognisable on both a national and international level means the innovative packaging solution can be used across all of Ritter Sport's markets.