DS Smith develops an educational video involving nearly 200,000 schoolchildren in the circular economy
DS Smith participates in an educational package that involves the participation of nearly 200,000 Dutch schoolchildren in the circular economy every year. The educational package includes a digital tour of the DS Smith location in Eerbeek, presented by Anne Appelo, known for presenting on Dutch television

Eerbeek, 28 October 2020 - KlasseTV today launched the renewed educational package 'paper and cardboard' on its digital teaching platform. In this package, which is expected to reach 7,000 teachers and nearly 200,000 of their pupils annually, schoolchildren can learn about the role of paper and cardboard in the circular economy in a lively and entertaining way. By contributing to this curriculum, DS Smith hopes to enthuse these children about a circular lifestyle.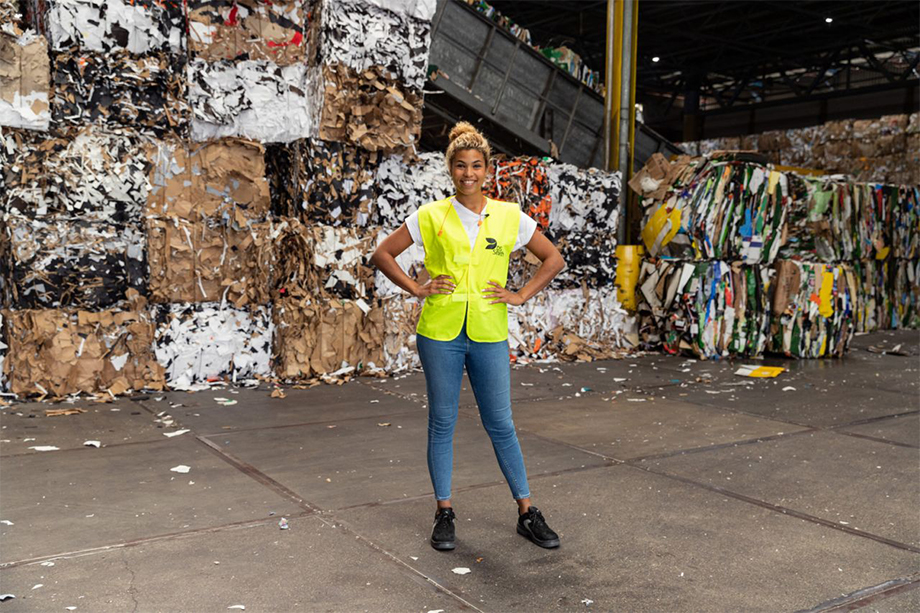 Remko Berkhout, Marketing and Communications Manager Benelux at DS Smith: 'As part of our 'Now and Next' sustainability strategy, we have set ourselves the goal of involving 5 million people in the circular economy and a circular lifestyle by 2030. This means that we not only dedicate ourselves every day to this goal by designing and producing sustainable packaging solutions for our customers, but that we also search for ways to involve others in the circular economy. This collaboration with KlasseTV is a fine example. This curriculum is a great opportunity to reach out to the younger generation and we are happy to make this contribution.'

'Today's society is all about reuse,' explains Eugenie van Schalkwijk, e-learning project manager at KlasseTV. 'It is fantastic to be able to tell this story to children in a way that mirrors their experience.' A great deal of care has been given to how this is included in the curriculum: students are taught what they can and cannot throw in the paper bin; they are allowed behind the scenes to discover how paper and cardboard is made, thanks to the digital tour of the DS Smith location in Eerbeek; and lastly, they are challenged to engage in projects such as making paper animals or building a model of their own room.
---
The educational package is an initiative of papierkarton.nl and can be downloaded free of charge for all primary schools in the Netherlands as from today via (only available in Dutch) https://klassetv.nl/lespakket/papier-karton/
As part of the package, an explanatoria video can be watched on https://klassetv.nl/pakket/papierenkarton/thema/maken.html