Using 3D technology to revolutionise the development process
DS Smith has been using 3D scanner and printer technology to improve the design process for many of its customers. Based initially within the UK Heavy Duty business, the evolution of the use of the technology continues to deliver real benefits for customers in the automotive industry, regardless of where they are located.
One of the main benefits is that using 3D scanner technology gives customers even greater flexibility as everyone works against tighter deadlines and the complexity of the automotive supply chain increases.
For example, some customers prefer to send 3D files to us; others are only able to give us products for a very brief window but we only need a very short time to quickly scan and replicate the product and get to work. In some cases, we can only see a product on a site visit and again the scanner can record the dimensions precisely and replicate it back at the DS Smith PackRight Design Centre.
The 3D scanning tool can, in just a few minutes, capture, manipulate and replicate the product, down to the nearest 0.5mm. The scan is imported to DS Smith's CAD system from which designers can then work, creating the best packaging solution for the part. We then print a copy of the product, either full-sized or at scale, which is particularly useful in the automotive sector. We are able to send these miniature models to the customer who can then circulate and review the packaging – something which would have been impossible previously due to the size of parts.
Once happy, a full size prototype can be produced for worldwide transit trials.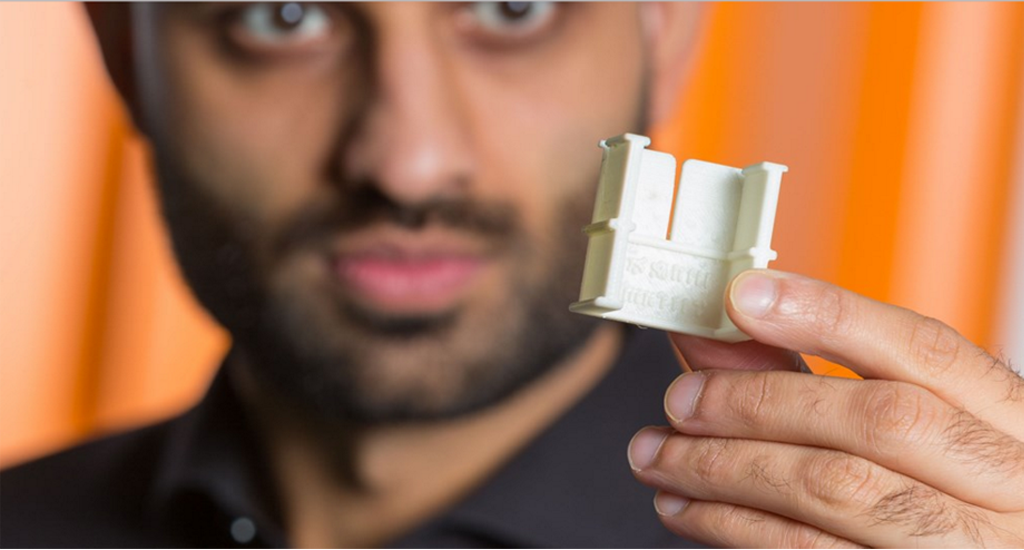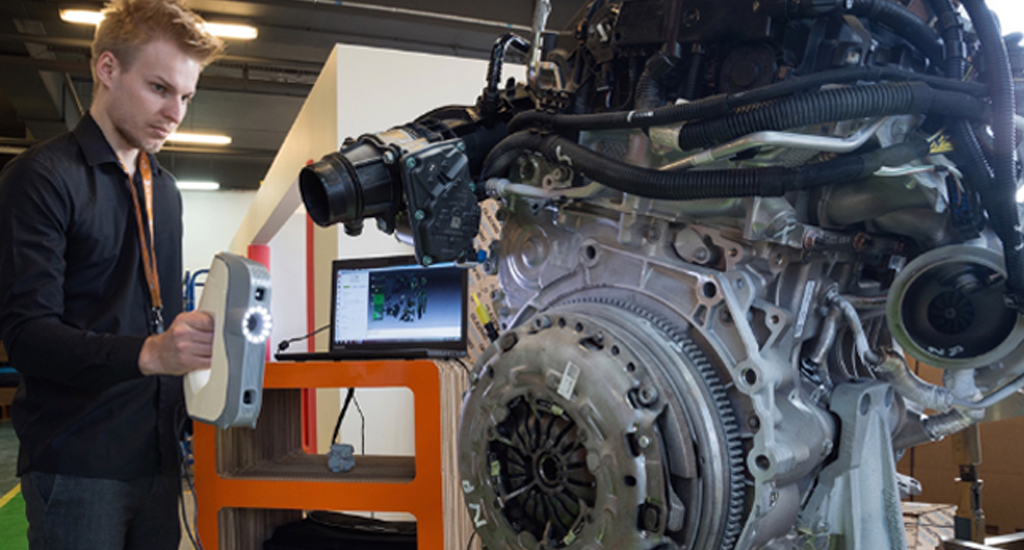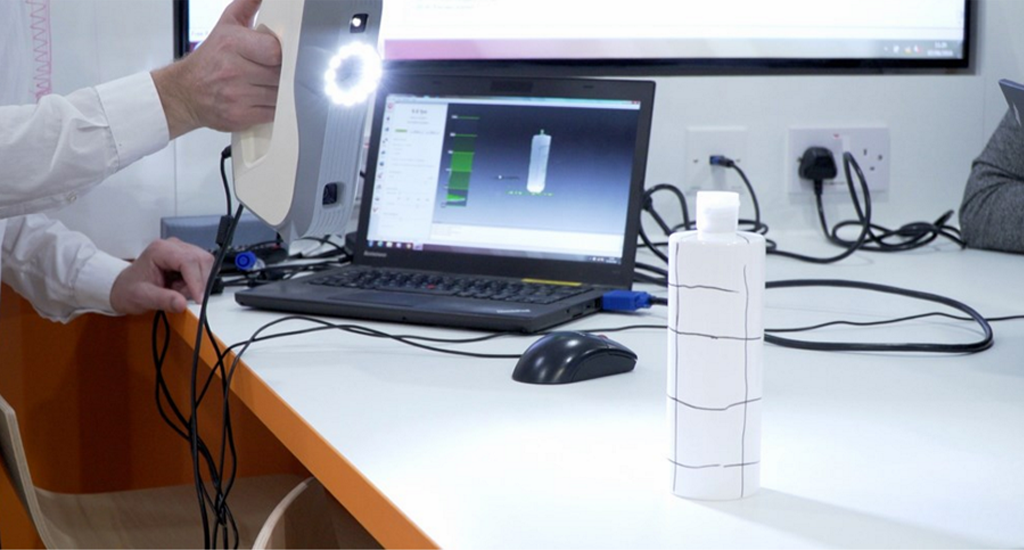 A key benefit of the technology is that it enables us to start designing packaging at the beginning of the product development journey, before a component is even finalised. We no longer need to wait for final parts to arrive - we can work on a packaging prototype from just a 3D scan. This speeds up the process and means there is no delay for the customer.
Peter Foot, Marketing & Innovation Director, explains: "We are continually looking at how we can improve the way we work and invest in the customer experience. We regularly review new technologies and with 3D technology we were quickly convinced of its benefits. We pride ourselves in incorporating technology and disciplines from different traditions, all with the explicit aim of adding value to our customers and working in more efficient, progressive ways.
"When we use the 3D scanner and printer as part of our customer collaboration process they quickly see the benefits for their own business. We believe the technology will help our customers in numerous ways and there is more potential still to tap."