Multi-piece mandrel case former
The perfect machinery solution for multi-piece Shelf Ready Packaging.

Thanks to the better accuracy of the mandrel case forming technology, our multi-piece case formers can form transport packaging or SRP from several cardboard blanks. Full adjustable, these case formers allow maximum versatility in managing formats, and can be used at the highest output rates (up to 55 cases/min).
See the video of our multi-piece-mandrel case former:
DS Smith Packaging Systems multi-piece case formers can form 2 half case (HSC) or tray and hood packaging types. Just like our mono-piece case formers, they allow you to form packaging with 4, 6 or 8 edges.
Operating principle for multi-piece-mandrel case formers: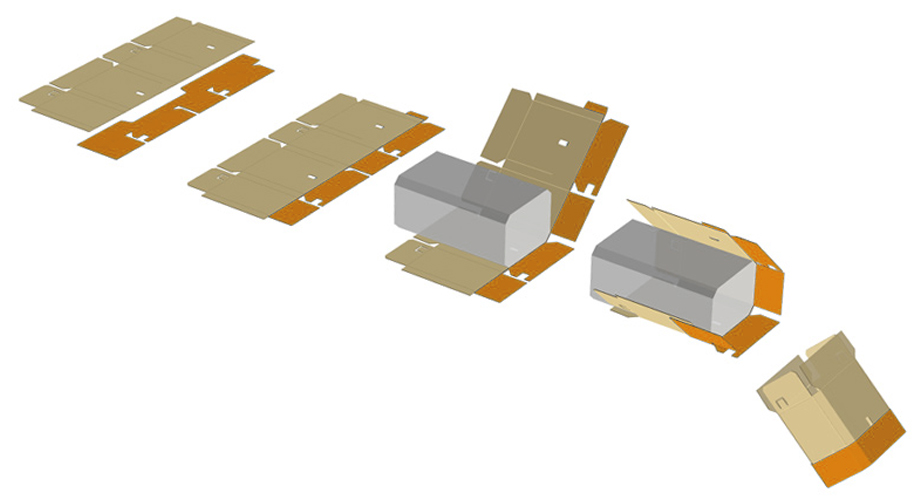 We also offer a model which introduces a reinforcing corrugated belt inside the packaging. This solution increase significantly the vertical compression strength of the packaging for heavy or sensible products.
Operating principle for reinforced belt insertion: