Delivering sustainability, automation and better branding with Tuoreboxi
Ab Chipsters Food Oy has a long history as a major player in Finnish fish processing. The company has a proud history of focusing on safety, product safety and environmental performance.

Challenge
According to the company's philosophy, production materials are chosen on the basis of theirenvironmental impact. The company wanted to find a solution that would meet its needs and which could significantly reduce the use of plastic. But given the size of Chipsters' operations the solution needed to be scalable to an industrial scale.
Our Approach
DS Smith's Tuoreboxi (Fresh Box) concept is a watertight, fibre-based, and recyclable packaging concept, which was successful in the New Wood 2017 competition in Finland, and a perfect fit for the Chipsters challenge replacing plastic-based solutions such as EPS boxes. The concept takes into account the whole packaging process, helps the company to achieve cost savings and improves environmental performance facilitating the company's everyday life.
An automated packing machine designed and manufactured by DS Smith was installed at the Chipsters factory, to assemble the waterproof corrugated boxes instead of the previously EPS boxes.The new packaging solution was carefully tested in joint venture testing that found that it meets the requirements of food eligibility, is hygienic and can withstand collisions, leaving the delicate foodstuff intact throughout the logistics chain.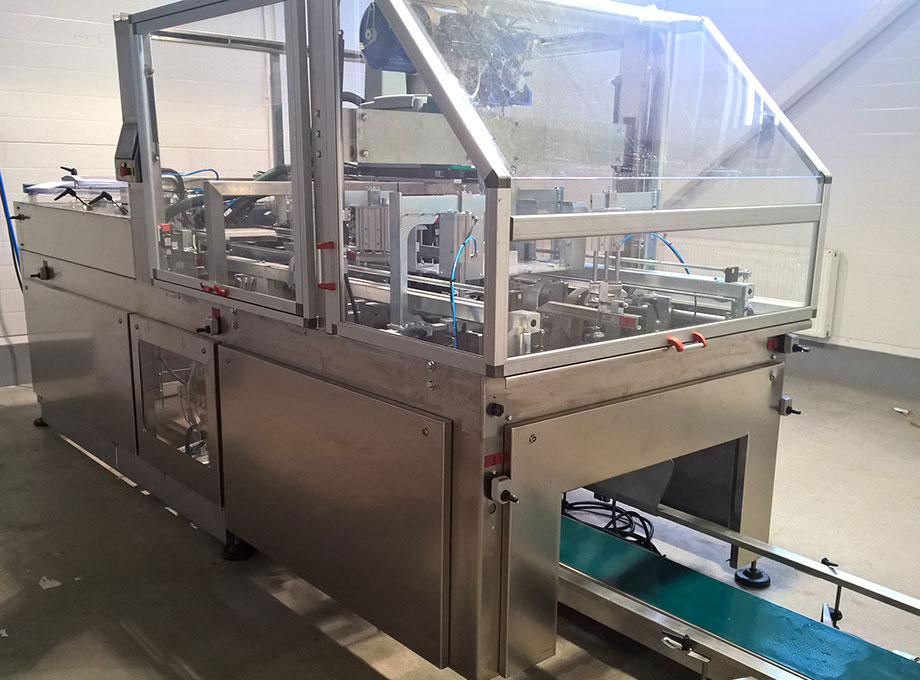 The benefits of a combined packaging solution and packaging system multiply across their supply cycle: 80% fewer trucks are needed to transport empty packaging because they lie flat, the packaging works with an existing recycling stream and with modern printing the packaging becomes and important communications tool and brand-builder. Chipsters have made use of this opportunity and built a product family with special attention to the visual identity and complexity of the product with a cheerful design that projects unity, high quality and freshness.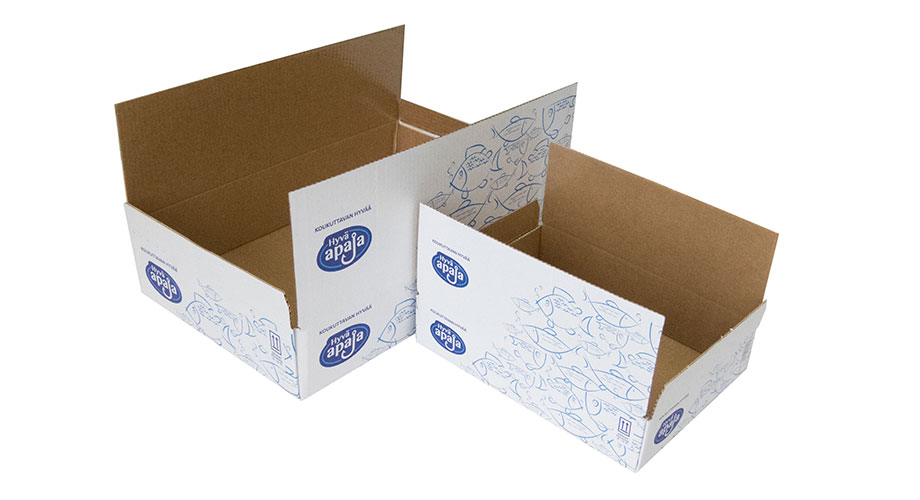 Results:
Significantly better environmental performance with fewer CO2 emissions from logistics and far greater recyclability with water-soluble colours
Lower costs and greater efficiency with an automated packing machine
Simplified operations with a single point of contact for their entire packaging process
Better branding and communications as Chipsters' can distinguish their product from competitors and better appeal to customers
Customer experience
The choice of the Tuoreboxi for our business was ultimately easy, as through the concept we got a solution that supports our responsibility in an effective way. We want our customer's work to be easier when the packaging can be flattened in a smaller space after use and disposal is therefore easier and cheaper for them. The work done together with DS Smith has been profound and rewarding, and has helped us learn from each other. I am very happy that we now have the packaging, which is hygienic, functional, and has an integrated cover solution which is highly valued on its own by our customers!


— Jean Gallen, Deputy Managing Director Ab Chipsters Food Oy