Prominent trade fair walls
When thinking of corrugated cardboard, one often thinks of brown or white cardboard boxes, even though the material is actually a lot more versatile and offers possibilities for many situations - in addition to packaging.
A good example of another way to use corrugated cardboard is for prominent trade fair show walls, which are easy to assemble and customize, and which we produced for our customer Munkkimiehet Oy
Together, Harri Gröhn from Munkkimiehet Oy and DS Smith were looking for the best packaging solution for Munkimiehet Oy. During the visit, the Account Manager Nina Kukkasniemi introduced some of the other solutions by DS Smith. The customer was taken by DS Smith's prominent, easily customized and environmentally friendly trade fair wall which is an easy way to liven up the appearance of the trade fair stand.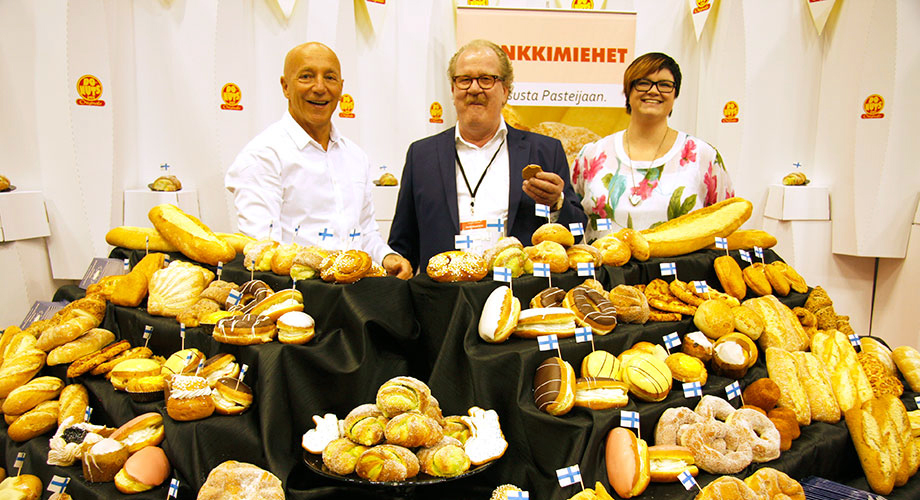 In the photograph are Mauri Aro, Harri Gröhn and Mia Tiilikainen from Munkkimiehet Oy
The wall plan was tailored to suit the needs of Munkkimiehet Oy by adding shelves for the bakery's products. The Munkkimiehet Oy wall was completely white so that the customer could adapt it to suit many occasions and situations by only using a part of the wall or adding their own look and brand into it with decorations.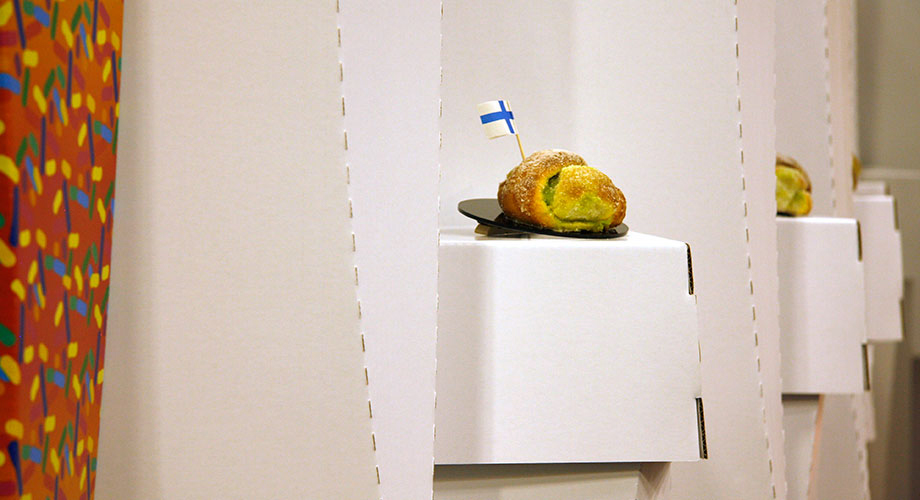 Harri Gröhn from Munkkimiehet Oy talked about his experiences of the trade fair wall after the NordicFood 2014 trade fair. He also said that the company felt that the wall was easy to assembly and disassemble, that it brought a positive vibe to their stand and that their stand wall was significantly different from all the other ordinary walls. As the product is easy to assemble, disassemble and store, Munkkimiehet Oy will most likely continue to use it in the future.
Corrugated cardboard trade fair walls can be tailored to suit the customer's needs and measurements, with printing or without. The finished product only takes a small amount of room, and can be used again or recycled after the trade fair. Corrugated cardboard is an inexpensive and environmentally friendly material.
Interrested in the solution?
Contact our sales department and we will find the best solution for your company!