Great packaging helps Harvia Legend stand out with its rustic style
When the Finnish people want to relax, they go to the sauna. They are so popular that there is an average one sauna in Finland for every two people! And that's why saunas are close to the heart for Finnish people, just as they are for Harvia.

Challenge
Harvia is the world's leading sauna and spa business operator and they wanted to expand the product family to include accessories such as buckets, coat racks, chopped wood carriers and more to better serve their customers. Harvia's Legends product line stems from their founding story and it was important that the packaging convey the same message of history and quality. The entire product family needed packaging and displays with a coherent and integrated look and feel to convey quality without forgetting the logistics and protective properties.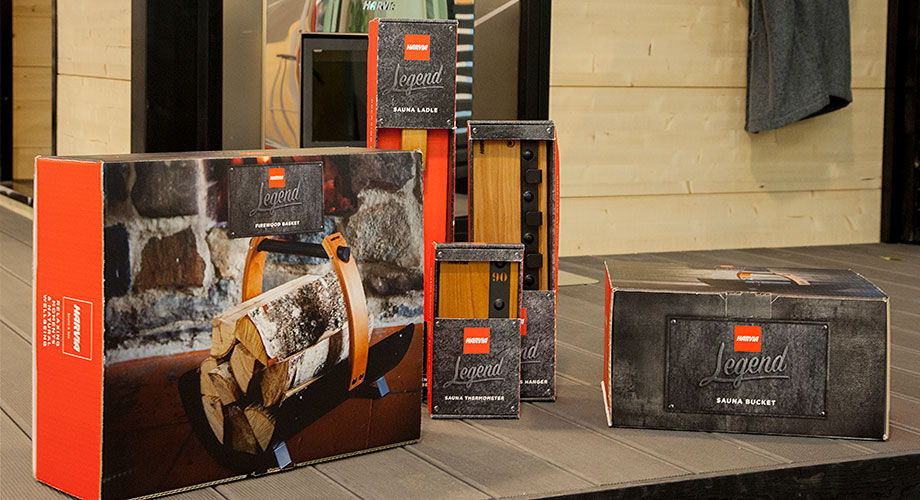 Our solutions
Each packaging protects the product throughout its supply cycle without sacrificing an elegant look and feel. Overall, the products are stunningly packaged for the consumer while the retailers love that the sizes have been optimised for easy and efficient logistics on a standard 800 x 600 sized pallet.
Immediate recognition of the product and brand was one of the main considerations in designing the packaging. In addition, customers can find all the Legend Series products on a single display rack. With everything in one place life is easier both for retailers and customers – and that is good for sales.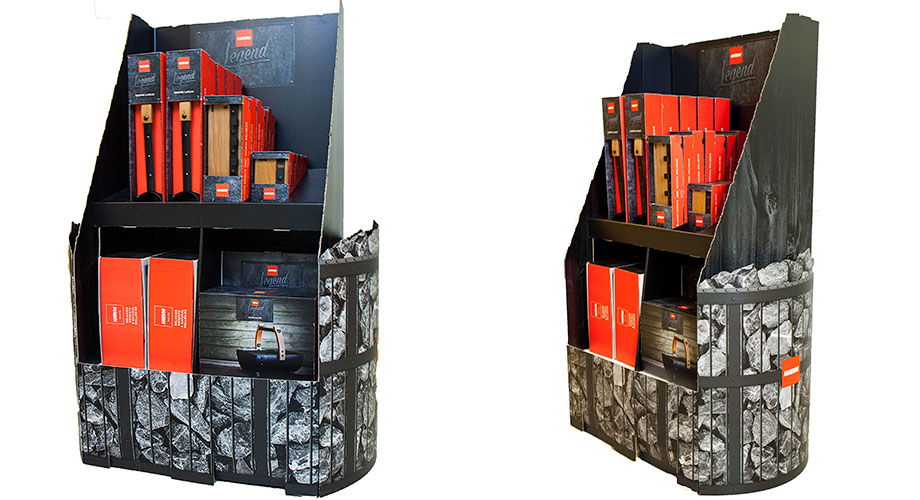 Results
Great branding as the new Harvia Legend family of products really stands out in store and convey the founding story of the company.
Smooth logistics making life easier for retailers and customers as pre-packaged products are designed to maximise use of 800 x 600 pallets.
Solid sustainability as the recyclable and environmentally friendly packaging is printed with water-soluble colours.