Becoming indispensable
As technology makes the manufacturing process faster and more accurate, how can suppliers cope with changing processes and increasingly demanding customers? Thomas Kure Jakobsen, Managing Director Northern Europe at DS Smith suggests four ways that a good packaging strategist can become their customer's best friend.

Meeting exacting and specific customer needs is central to what supply chain businesses must do. In our increasingly competitive world, customers expect brilliant service at every turn and this means focussing on quality and consistency.

Historically, the packaging industry hasn't had the best reputation when it comes to customer service, with DPPM (defect parts per million) and OTIF (on time in full delivery) figures well below those of other industries. There are reasons for this but it's not a reputation that has helped packaging manufacturers.
Now, however, technology is changing everything. We are able to make boxes with fewer imperfections, shorter print runs and to a more accurate specification. As a result, customers are asking for more and expecting higher standards. So how should packaging suppliers respond to this?
Positive change
The first solution is to fully embrace this change. Every time we make an improvement, the expectations of our customers go up a notch. This is positive as it keeps the supply chain on its toes, hungry for improvement and challenging ourselves to be better at what we do. It means there is no scope for resting on our laurels – we have to continually innovate and improve our offering.
It is essential to focus on quality of product (ensuring it is fit for purpose and looks exactly like it should, every time) and providing service levels above and beyond the industry average. For us this has meant developing real-time, quality testing software which is unique within the industry and gives our customers a level of reliability, consistency and reassurance that they will not be able to find from any other supplier.
Becoming indispensable
Ultimately the secret to building strong relationships and meeting customer needs is to effectively become part of a customer's team, not just another supplier. You need to be seen as the "go to" company. If a company faces a challenge in its business, you want its immediate response to be to turn to you as its supply chain partner and source of inspiration, creativity and support. To build this sort of reputation, you need to demonstrate time and again that you are there to listen, and that you understand their market and daily challenges.
When it comes to packaging, one size does not fit all. To truly meet customer needs, a packaging strategist needs to offer every customer a unique manufacturing solution and to understand what they most require. Nowadays customers want solutions that reduce waste, reduce carbon footprints, reduce costs (to increase profits), manage risks and increase sales but they may have other hopes too. It is vital to get underneath the skin of a brief and work closely with a customer to really understand their priorities.
Close collaboration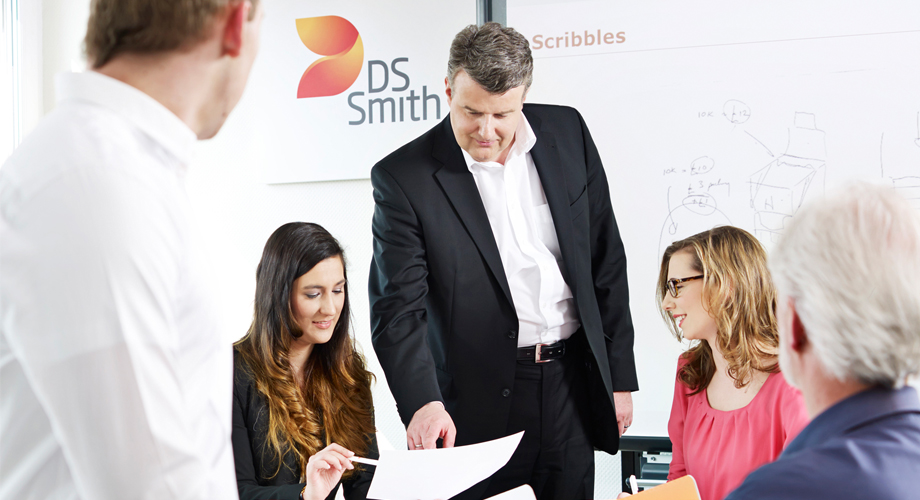 For this reason, we have established Impact and PackRight® Centres across Europe. They are centres explicitly designed to add value for customers. They provide practical environments where packaging designers and clients, whether in production, logistics, marketing or procurement roles, can come together to explore what the right packaging can achieve, for e-commerce or in store, at the moment of truth with shoppers, or throughout the logistical journey. The Impact Centres are set up to look like a real supermarket and back-of-store area, allowing customers to look at the effectiveness of packaging in a real-life environment.
Going digital
Another key development over the last decade that has enabled packaging companies to increasingly meet the needs of customers is digital printing. It enables smaller print runs and increased amounts of personalisation or customisation. For example, it is now straightforward to over-print a customer's logos on to your packaging as well as provide more consistent levels of colour matching and high-quality printing of images. Digital printing can also be used to print on previously under-utilised areas of packaging such as the insides of boxes, as well as anti-counterfeiting techniques and sequential bar codes.
We find that customers like to know about our digital printing solutions, even if they aren't currently necessary for their packaging. And with benefits such as very low minimum order quantities, reduced origination cost and quicker speed to market, digital printing will undoubtedly become even more important for meeting customer needs in future.
It's not beyond imagination to suggest that there will be a point in the future when, using new technology, all suppliers can create a perfect box every time. When we reach that point, the difference between packaging suppliers will come down to expertise, innovation and service. Building a true partnership with customers where you become an indispensable extension of their own team is the silver bullet of customer relationship management.