Worldstar Packaging Awards
DS Smith has won international recognition for design and innovation at the Worldstar Packaging Awards – run by the World Packaging Organisation, an international federation of national packaging institutes.

A total of eight honours were awarded to DS Smith, including two to the Industrial Division for its production of a Cylinder Head Storage Pack and Engine Shipper.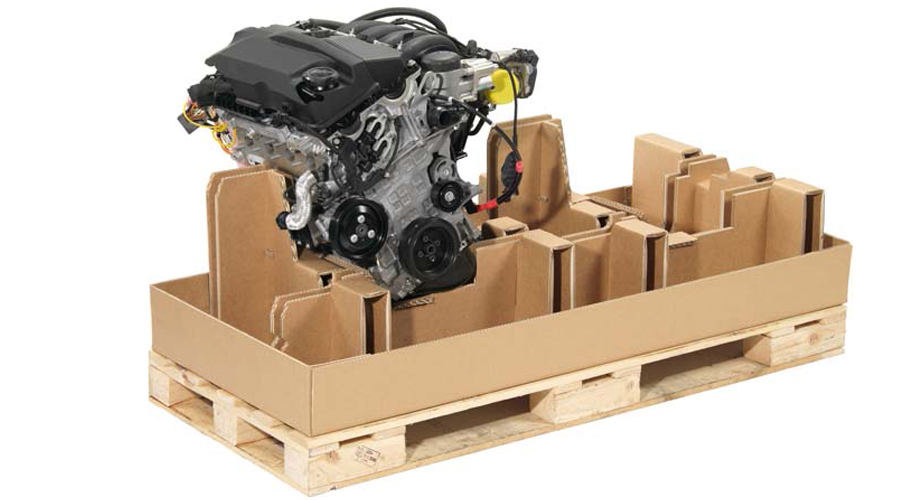 Tony Foster, Sector Director at DS Smith, said: "The Worldstar Awards are great recognition for the teams in the UK, who work tirelessly to develop ingenious packaging that protects products in transit and reduces cost and waste in the supply chain".
"The end result involves design innovation, creativity and awareness of the environmental impact of both the product and the process behind it."
Peter Foot, Marketing & Innovation Director at DS Smith, also emphasised how the innovative nature of their designs won over the judges.
He said: "Our customer had initially considered other forms of traditional packaging to transport both the car engines and cylinder heads, including plastics, steel and wooden containers. However they chose to go with DS Smith Packaging and Heavy Duty corrugated board due to our innovative design solutions to these challenging packaging requirements, and our track record of success in the automotive sector."
Details of DS Smith winners:
The Cylinder Head pack developed in DS Smith Packaging's Oldbury facility provides open access for automated loading and unloading, while securely positioning the cylinder heads within the pack. The pack won plaudits because it has been designed to work as effectively as possible in warehouses and throughout the supply chain.
The Engine Shipper pack is designed to ship two car engines from the UK to China and has been tested to a compression load of 6000Kg. The solution improves the capacity of a 40' shipping container by 22% and the overall use of containers has decreased by 18 per cent, saving approximately £350,000 per annum.
The World Packaging Organisation is a non-profit, non-governmental, international federation of national packaging institutes and associations, regional packaging federations and other interested parties including corporations and trade associations.
DS Smith's success at the Worldstar Awards follows a highly successful 2012 which saw the company pick up leading honours at the UK Packaging Awards, StarPack Green Apple Environment Awards and POPAI Awards.