In collaboration, Waitrose & Partners, DS Smith and Primafruit have produced a unique cardboard punnet - a closed-loop solution consisting of recycled fibres which are fully recyclable at their end of life.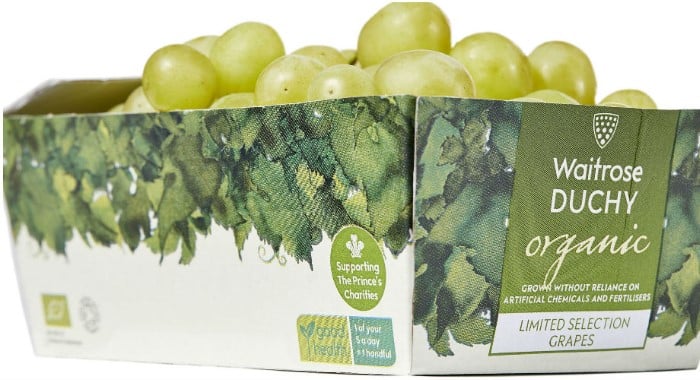 By simply exchanging the plastic punnet for a cardboard version, the sustainable credentials of the packaging were instantly increased – and predicted to save Waitrose & Partners 12 tonnes of plastic packaging a year.
Not only is the new packaging solution environmentally friendly, but it also offers Waitrose Duchy Organic the opportunity to increase its brand visibility in-store. The shape of the new punnet also allows for a flexible shelf position, making in-store merchandising of the produce easier and more adaptable to the layout of each individual Waitrose & Partners supermarket.