Our promise as Packaging Strategists
We focus on what your company needs to increase your turnover, reduce your costs, manage your risks and help you in the transition to the circular economy with sustainable packaging.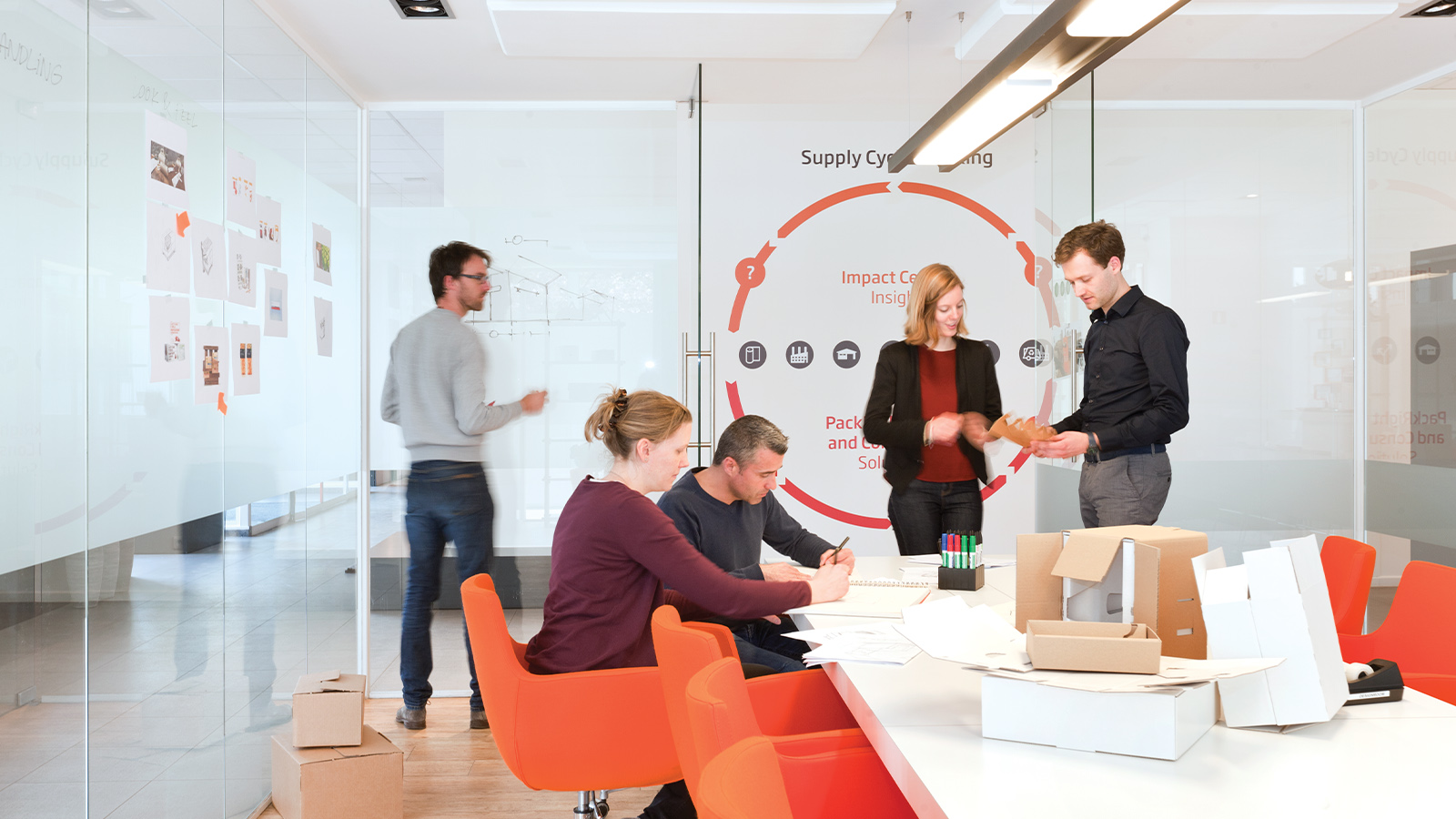 With our unique approach, our packaging specialists work closely with each customer to specify and design packaging that delivers concrete results – more sales, lower costs, risk management and sustainable business operations. This means:
Provide insight into how packaging supports your marketing activities
Protecting products and minimising waste
Making optimal use of space during packaging, storage and distribution
Responding to changes in the market and ensuring that you are 'future proof'
Getting a grip on recycling
Whether we're working on one part of your supply chain or tackling every link in the chain, we see the results time and time again, every time your product is packaged – we call this Supply Cycle Thinking.
Packaging Strategists
Packaging that improves your bottom line
To get more benefits from your corrugated packaging, you get access to a wide range of materials, our extensive design options and printing techniques. And, with know-how and production sites in more than 30 countries, we can help you wherever you operate.
Contact us now and learn how we can help you sell more, how you can cut costs with innovative packaging, how you can manage risk with packaging or how we can help you with more sustainable packaging solutions.