Dedicated packaging solutions for apparel and footwear
Your products come in all shapes, sizes and styles. So we offer a range of sustainable packaging solutions to meet all your mass market and premium apparel and footwear needs.

Packaging as smart as your products
We know the apparel and footwear market is highly competitive and brand perception is key. Our packaging and display solutions reflect your identity, connect with your customers and make you really stand out.
Meet the boom in E-commerce
Online apparel sales have increased by 35% across Europe over the last 12 months and E-commerce footwear sales have also boomed. Your customers are basing their purchase decisions on the recommendations of influencers and, on top of that, customer journeys are becoming increasingly complex. Our packaging helps you build loyalty and increase sales, through innovations such as more delicate flutes, printed to the same high quality as carton board. And with RFID chips now available in our corrugated packaging, you can improve tracking in transit and fight counterfeiting too.
Look good, do good
Your customers want packaging that protects their purchases and the planet. With our range of sustainable packaging solutions, we're the perfect partners for your apparel and footwear brands.
Case study - Ted Baker
How Ted Baker looked even better in a re-usable E-commerce box
Ted Baker wanted to improve the sustainability of its e-commerce packaging, without losing any of its famous 'wow' factor for its customers. They turned to us to help.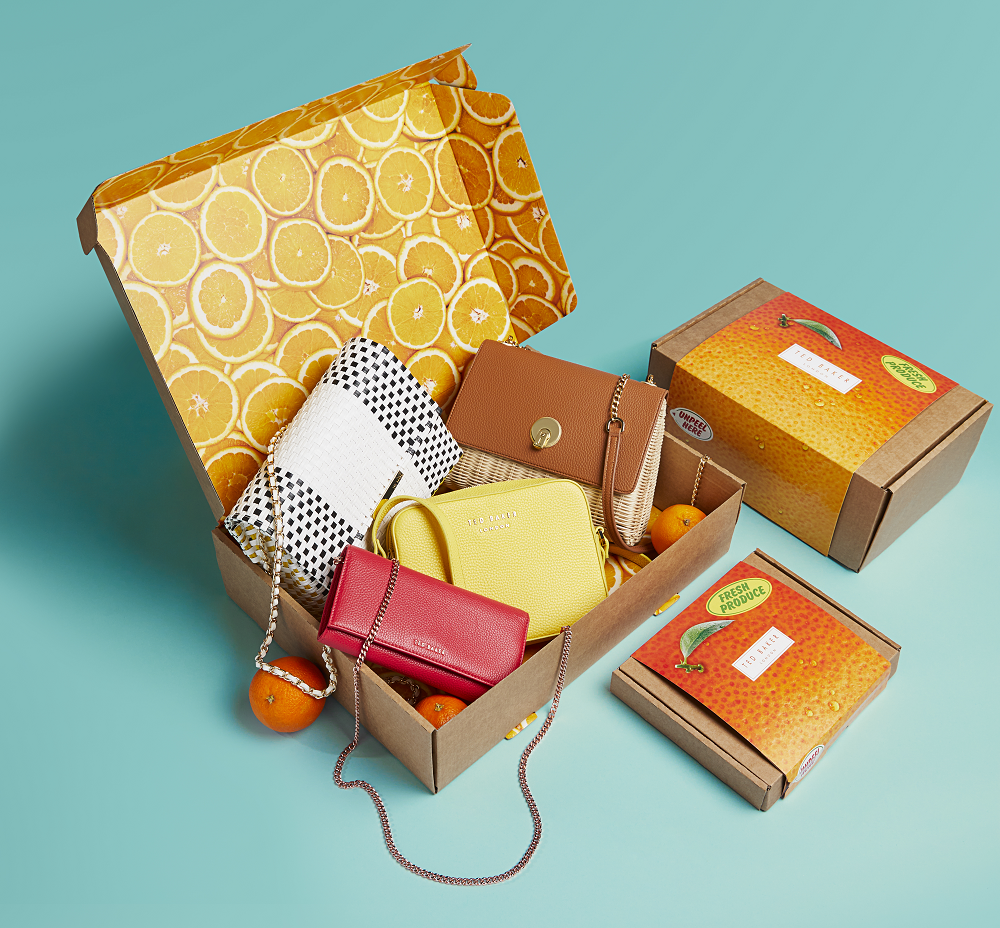 Responding to a changing market
Working together we developed a completely recyclable box, with the added aim of reusing 20% of all its boxes annually. This target has already been exceeded, with an average reuse rate of 27%.
The unboxing experience
Although the first priority was sustainability, Ted Baker also wanted a partner with the size, scale and flexibility to respond quickly to any design and print requests. Our new box and sleeve provide a blank canvas for colourful and impactful lithographic designs. By carefully hiding the decorative print from view on arrival, Ted Baker's customers are treated to an inspiring unboxing experience.