The Modern Man takes a greener approach
Provider of premium grooming products adapts its packaging to reflect sustainable values and customer expectations.

The Modern Man has been sending luxury male grooming products to customers around the world since 2009 and as an e-commerce business, robust and impactful packaging has always been crucial. The company began collaborating with DS Smith in 2014 and, as a result, developed an eye-catching e-commerce pack, which guaranteed its high-end products arrived in perfect condition, no matter the destination.
The original e-commerce pack had a real "wow" factor when opened as the inner liner of the box was printed with a striking design. While The Modern Man was delighted with the packaging, over time, it became more concerned about whether the packaging aligned with its green credentials.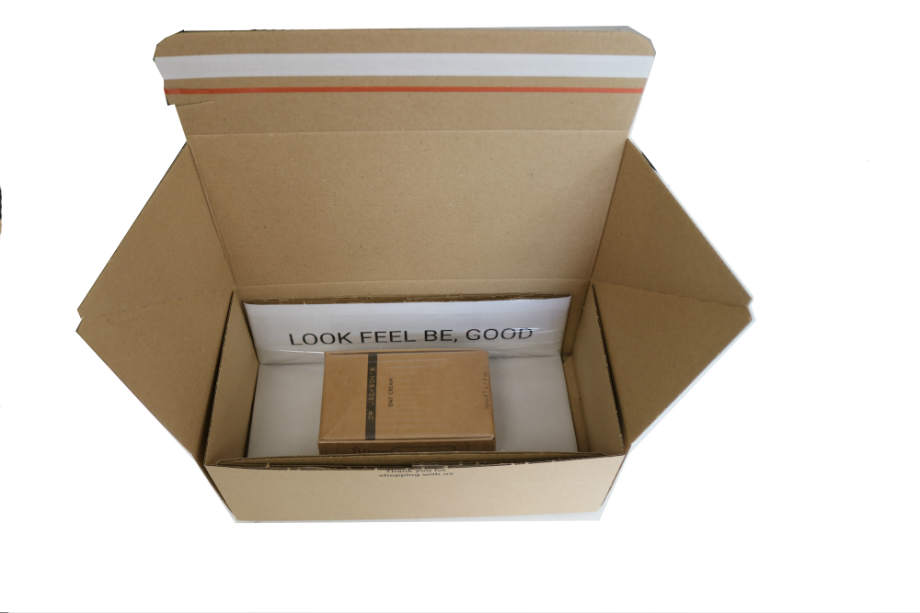 Matt Crowson, founder of The Modern Man, explains: "We were increasingly distributing a number of vegan and sustainable grooming products and it seemed incongruous for us to be using additional resources to print on the inside of the box. While telling our brand story has always been crucial, our approach to this narrative changed. Recyclable packaging, made with recycled materials, and resulting in minimal waste became a top priority. We got in touch with DS Smith and together began work on a new design.
"Once again, it was essential that the packaging solution secured and protected the products – many of our items are bottles and if they break in transit, our brand and sales will naturally suffer. Over the last few years, our customers' average order value has grown and we have moved towards even higher-end products, so it's crucial that the packaging looks good and reflects the quality of the products we sell. Finally, from an operational point of view, we wanted the boxes to be quick and easy to assemble for our teams in the warehouse."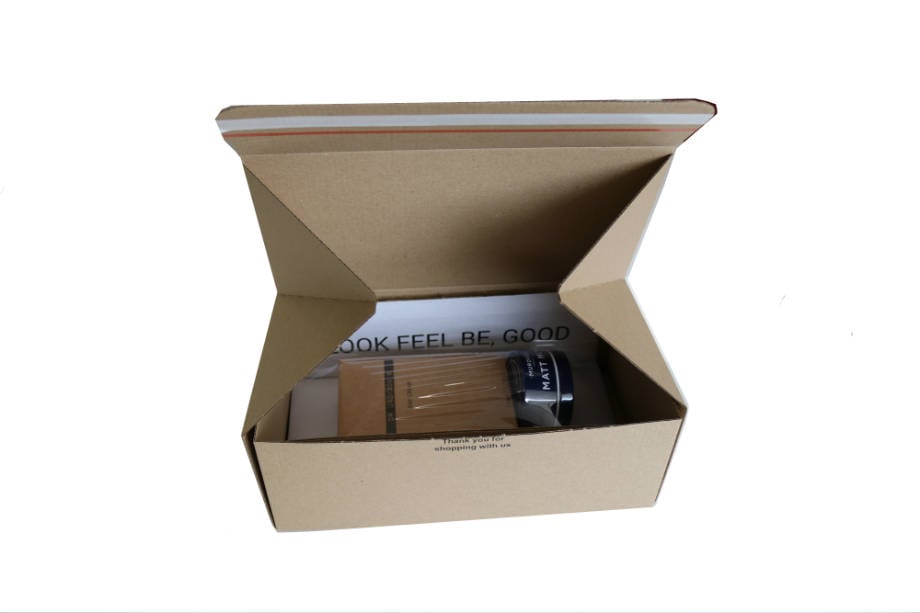 DS Smith's expert design team worked closely with The Modern Man to create a more sustainable e-commerce pack, made from recycled materials. It took the printing out of the inside and incorporated a recyclable, corrugated pad which secures the product without any need for void fill or packing materials. There is hardly any empty space so the company is not paying to ship air and the product is protected and safe. The box is self-locking, easy to assemble and tamper proof. The addition of an easy opening strip also ensures there is a seamless opening process for customers when receiving their package.
Rob Carle, UK head of e-commerce sales, DS Smith comments: "Many of The Modern Man's products are being shipped across the world. Therefore, Matt and the team needed to have 100 per cent confidence that its packaging could withstand the rigours of the supply chain. We were able to provide this peace of mind as the design was tested on our unique DISCS™ equipment."
Named after the types of testing (Drop, Impact, Shock, Crush, Shake), DISCS™ is an industry leading process, which assesses whether packaging can survive the average e-commerce supply chain. Each piece of equipment replicates a part of the product journey and therefore provides real world testing.
Matt Crowson adds: "The final piece of the puzzle for us is that DS Smith also takes away our waste cardboard and recycles it. This closed loop model means that old packaging is being turned into strong, high quality, recycled papers by DS Smith rather than going to landfill. We feel that this greener approach is vital for our brand integrity – it matters to us and it matters to our customers."
Speaking about his experience of working with DS Smith, Matt concludes: "Over the last five years, we have enjoyed a truly collaborative relationship with DS Smith, which has grown over time to include our two newer brands Calissa.com and salonwholesale.com. DS Smith are easy to work with and flexible. It has been such an encouragement that a large, international packaging company has been willing to work with us, a relatively small e-commerce start-up. We have a genuine, personal connection with the DS Smith team and share a deep passion for working sustainably and stewarding the earth's resources effectively."
For more information on The Modern Man, please visit https://www.themodernman.co.uk/