Pet Care Online & E-Retail
With 8.7% of pet food sales in the UK now made online and growing year-over-year, the rapid growth of online retailing generates new demands for e-commerce packaging to promote, protect and contribute to efficient distribution at every stage of the supply chain.

A move towards bulk buying pet food online, thanks to fully resealable packs for freshness and subscription services, means the continued growth in the e-commerce space is undeniable.
It is important that branding and key messages are aligned and communicated across all channels and with 90% of consumers expecting similar experience across all touchpoints, your packaging could be an untapped opportunity for brand growth.
Pet care retailers and manufacturers are turning to DS Smith for innovation, to provide packaging solutions that meet the emerging demands of the e-commerce supply chain.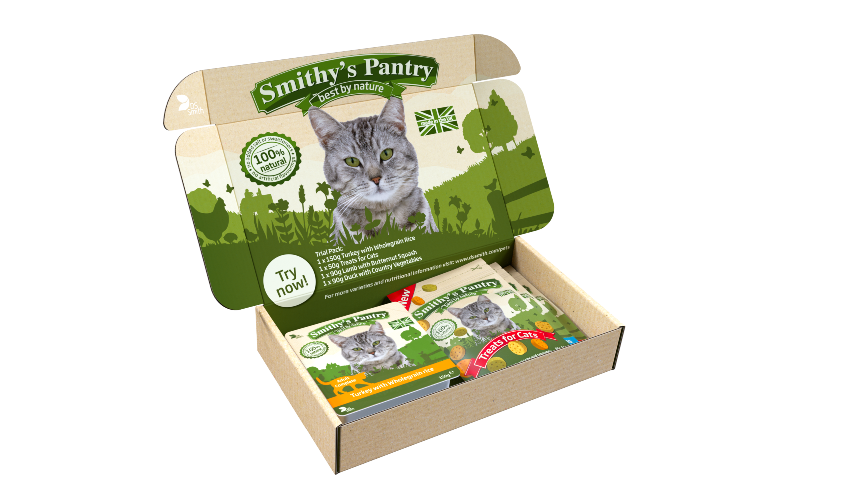 At DS Smith we work with Pet Care and Pet Food customers to:
Prevent product damage, whatever the rigours of complex e-commerce supply chains
Identify the right e-commerce pack to hold products securely in place, so the shopper receives goods in a pristine condition
Optimise speed and productivity in distribution centres
Secure products against tampering and theft
Match experience to expectation, creating the "wow" factor whenever shoppers receive or open packs at home
Provide a convenient system for returns, using the same e-commerce pack, re-sealed, without damage or compromise
Our unique Impact Centre experience recreates retail and supply cycle environments, where best practice across categories can be accessed and stimulating practical problem solving is the order of the day. A visit to our Impact Centre could help you achieve your objectives on:
Sales growth
Brand presentation and consistency
Lower costs in packing, warehousing and distribution
Optimum environmental performance
Click here for examples of our work where we've helped solve customer challenges.