DS Smith triumphs at the 2019 UK Packaging Awards
DS Smith celebrated four wins at the prestigious UK Packaging Awards held on 7 November, at the Grosvenor House Hotel, London.

For over a decade the UK Packaging Awards has been bringing together the industry's leading experts to celebrate the very best products and achievements from within the Packaging sector. Last night was no different with over 800 people from across the packaging supply chain in attendance to celebrate at the glittering award ceremony.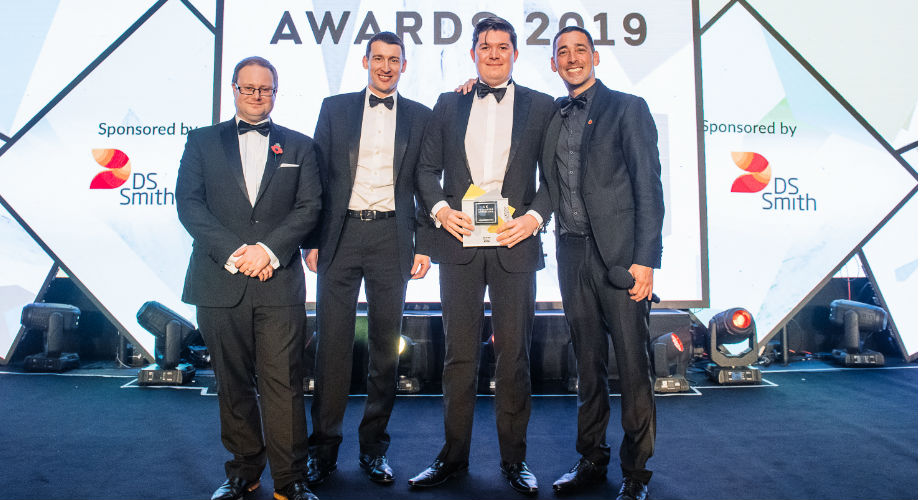 Competition was fierce and DS Smith were shortlisted for 17 submissions, across 11 of the 28 categories, with the packaging manufacturer sponsoring the Rising Star Award.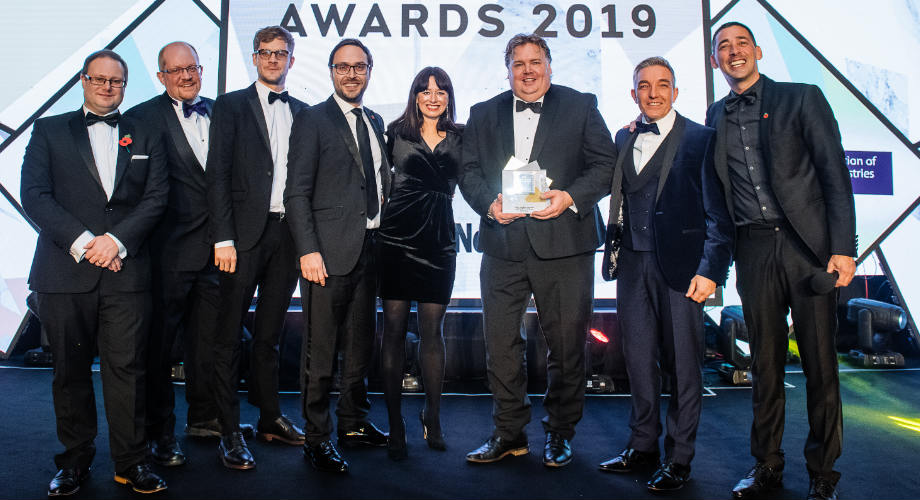 The evening saw the packaging strategists celebrating with four wins across the different categories, including that of the Ted Baker e-commerce box and sleeve, winner of the Corrugated: Online retail and Consumer Goods category, on which the judges commented:
"Excellent execution. Really well thought out and functional. Efficient use of material and clever reverse returns label. Simple and very effective."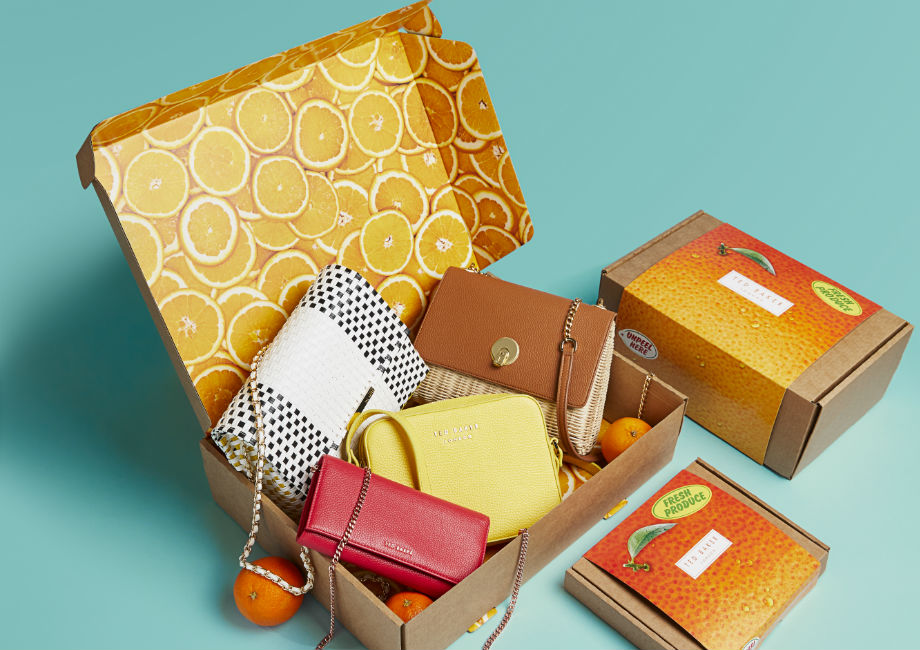 Other winners for DS Smith included:
Corrugated: Retail Ready and Point of Sale
Premier Foods - Chinese New Year Campaign
Resource Efficient Pack of the Year
Youngs' Branded Sample Distribution Pack
Limited Edition of the Year
Penderyn Grand Slam Limited Edition Whisky
PREMIER FOODS - CHINESE NEW YEAR CAMPAIGN
PENDERYN GRAND SLAM LIMITED EDITION WHISKY
YOUNGS' BRANDED SAMPLE DISTRIBUTION PACK
Chris Murray, Manager Director, UK Packaging said: "It was a privilege to attend this year's UK Packaging Awards, with so many shortlisted entries across a wide variety of categories.
The four winning submissions are a real achievement and credit goes to the employees of DS Smith who work collaboratively with all our customers to create sustainable, innovative packaging solutions that positively influence their supply cycles. It's great to receive recognition and to be able to share successes such as the UK Packaging Awards with them".