DS Smith and Wasps Rugby tackle heart health
Local packaging firm, DS Smith, and national charity, Heart Research UK, have teamed up with Wasps Rugby to educate employees about heart health.
On 29 March, DS Smith's Redditch site played host to Wasps' star players, James Gaskell and Josh Bassett, as well as strength and conditioning coach, Gordon Brett, as they provided inspirational advice to 54 employees on how to convert bad habits and keep hearts healthy. Employees were also given blood pressure checks on the day as part of the programme.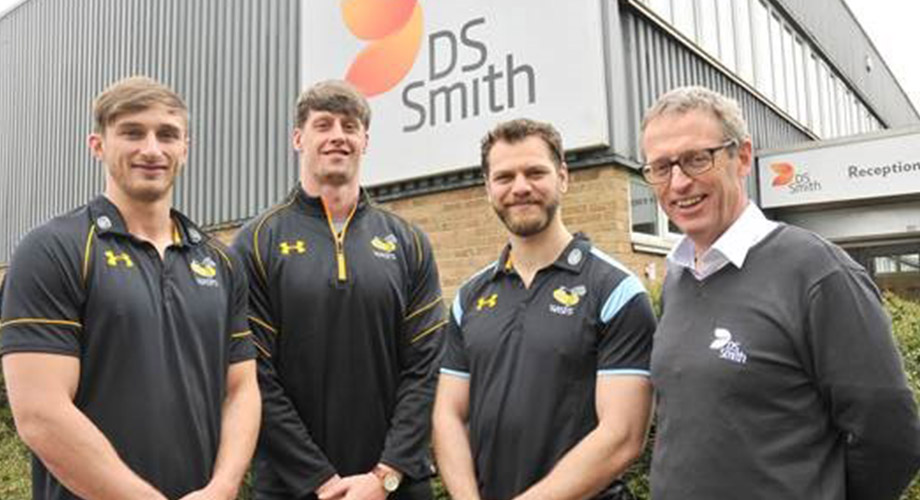 Almost 200,000 people live with coronary heart disease in the West Midlands, and each year, there are more than 6,300 deaths due to coronary heart disease in the same region[1]. Unhealthy eating and lack of exercise are contributing risk factors, and with events such as these, DS Smith is focussed on providing employees with the knowledge that they need to live a healthier life.
The event forms part of DS Smith's commitment to its healthy workplace programme which is supported by Heart Research UK. The Healthy Heart Mark programme recognises employers' efforts to improve staff health and wellbeing by introducing heart-healthy initiatives at work. Businesses can work towards the three certificate levels – bronze, silver and gold – by demonstrating how they're encouraging staff to lead healthier lifestyles.
This month sees the fourth anniversary of the partnership between DS Smith and Heart Research UK. DS Smith currently has 28 sites accredited with the award and last year, Heart Research UK awarded DS Smith Redditch its prestigious Gold Healthy Heart Mark. As part of a healthy workplace, employees at the site have received regular health checks, free fruit and vegetables, healthy breakfasts and much more.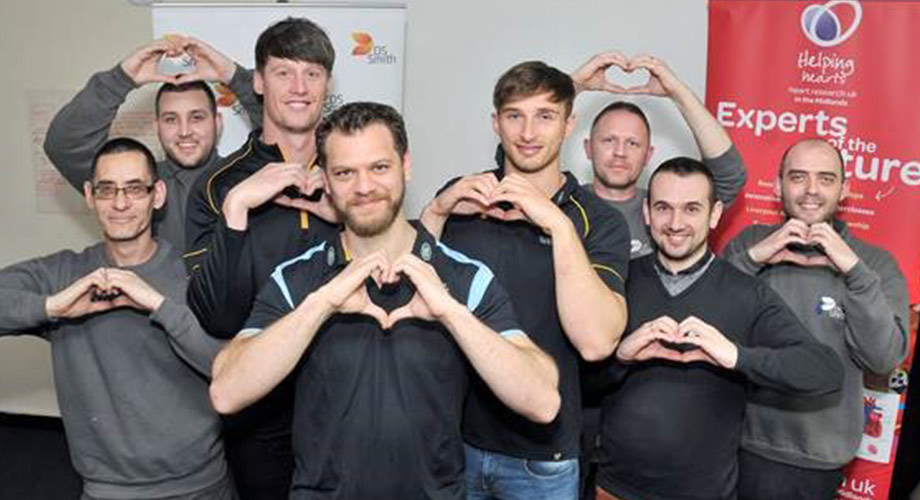 Chris Dove, Managing Director of DS Smith Redditch, said: "When we first started working with Heart Research UK in 2014, we quickly identified some areas where we could support our employees in keeping active and maintaining a balanced diet.
"We have come a long way since then and, with a recent intake of new staff, having Wasps on board to help guide the team couldn't have come at a better time. The advice they gave was easy to implement in our day-to-day working lives and I look forward to seeing the impact it has."
DS Smith has been proud sponsors of Wasps Rugby since the 2013/14 season and Wasps Netball since their creation in 2017.
---
[1] BHF CVD Statistics Compendium 2017.