Bringing millennials in from the periphery
By Chiara Covone, director of innovation at DS Smith
Research shows that young shoppers are increasingly 'shopping the periphery' and visiting the fresh and chilled aisles around a store's perimeter rather than the processed, ambient, and frozen offerings in the centre of a store.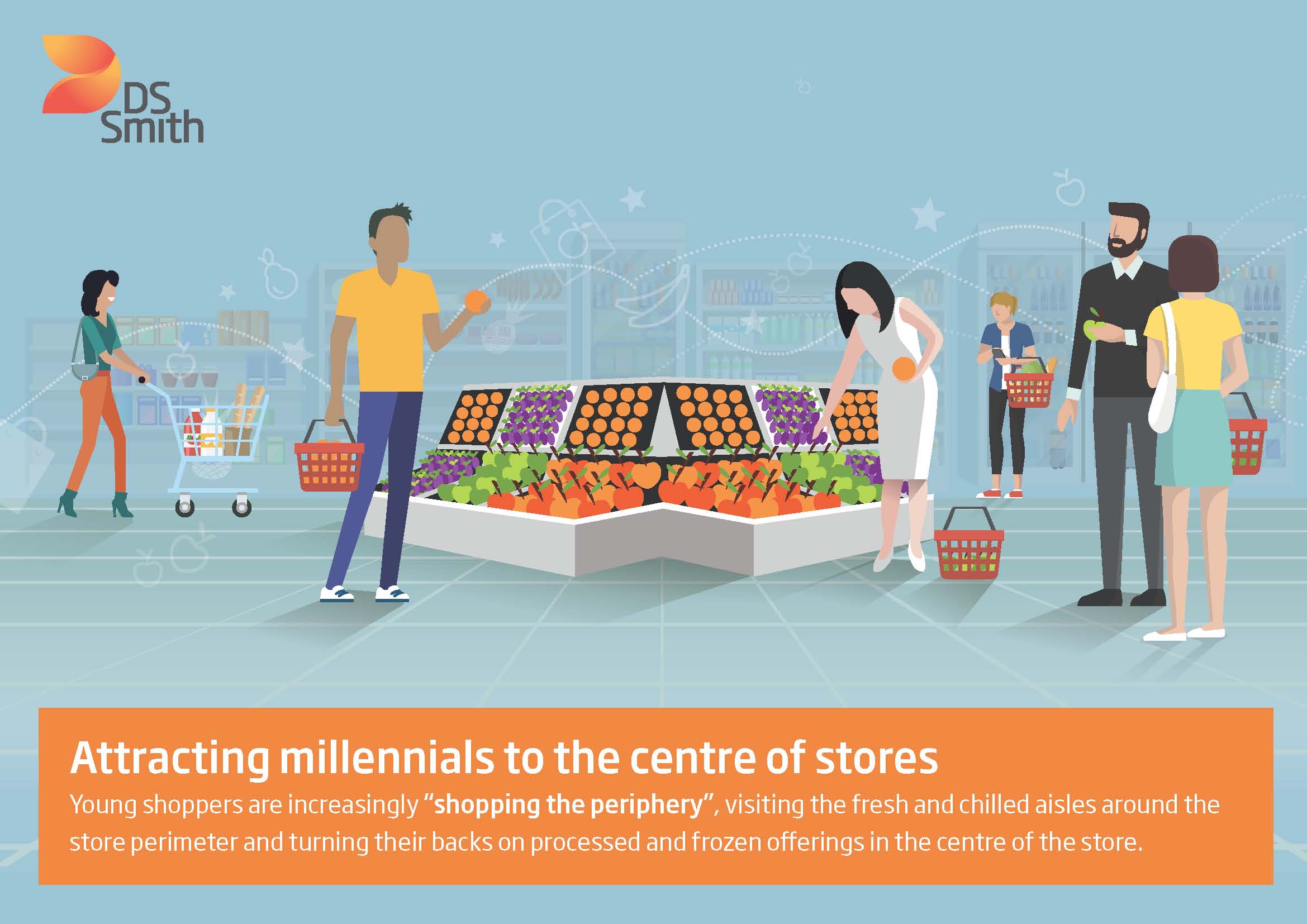 Consumer insight from Nielsen reveals the true scale of the issue - 36 per cent of baby boomers shop around the perimeter of the store on all or most of their shopping trips but this increases to almost half (47%) of millennials.
The thinking that triggers this behaviour could be the perception that the centre of the store is overly-processed and inauthentic, filled with canned, frozen, long-life and junk food. Whereas shoppers believe if they stick to the periphery they will be able to resist temptation and buy fresher, healthier food.
Another factor might be lack of time — research shows that millennials want to spend as little time as possible in the grocery store and prefer frequent, smaller trips rather than the traditional "once a week" shop.
With this in mind, what can supermarkets do to win back the millennials and could innovations in primary and secondary packaging be a key tool in the battle?
Design matters
First of all, packaging can be used to catch the attention of millennials and promote the sort of brand values that are important to them such as authenticity, health and quality. It can also be used to communicate key messages including provenance, ingredients and environmental credentials.
Millennials respond well to packaging that is contemporary in its design, recyclable and has a unique shape. According to Mintel's Global Packaging Trends 2018, packaging features such as transparent materials can create a feeling of openness and trust, as well as aligning with millennials' interest in fresher, healthier foods.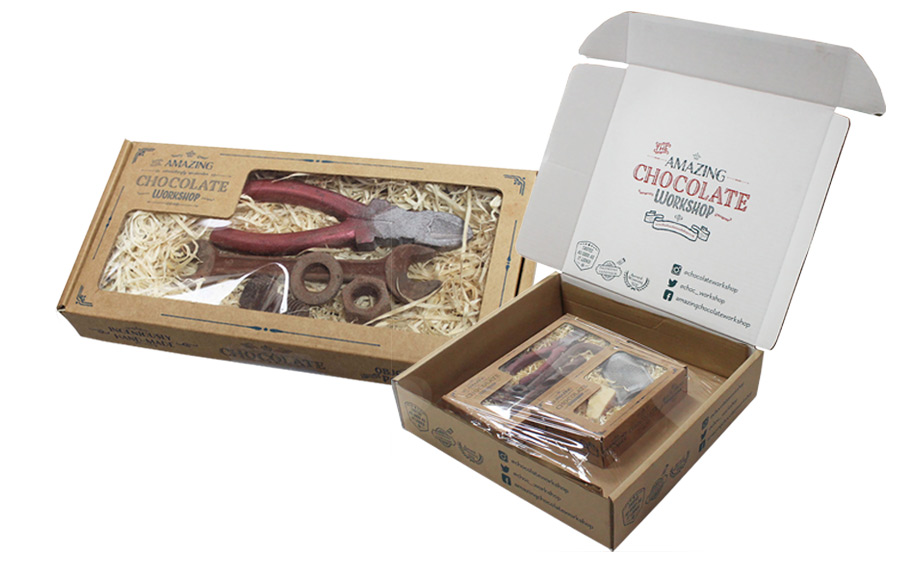 In-store theatre
While this addresses a product's packaging, there are other techniques retailers can use to disrupt the shopping experience and engage with millennials. Point of sale (POS) displays are a useful tool for catching the attention of shoppers as they tread their usual route. When shoppers walk through the door and see a seasonal, eye-catching display it not only acts as a reminder of the pumpkin that needs to be bought for Halloween or Christmas decorations chosen, it also puts a brand front and centre of the shopping experience.
Successful POS displays can draw shoppers into more central aisles and introduce them to products they wouldn't previously have considered. Companies are working closely with their packaging strategists to come up with more and more innovative designs and shapes to fill the aisles, no longer satisfied with a two-dimensional poster display when so much more is possible.
We work with businesses every day to create POS displays that have maximum visual impact in-store. We have developed ships, beach chairs, tents (to name just a few) and displays in every shape and size - counter, life size or floor. Nowadays we can integrate light, scent and sound effects and create a theatrical display which truly connects with the more transient millennial shopper.
Jumping off the shelf
Finally, well-designed Retail Ready Packaging (RRP) and in particular, DS Smith's unique offering, SalesFront, is a proven way to catch the attention of time poor, millennial shoppers. The SalesFront pack incorporates a specially engineered band into a retail-ready corrugated pack (RRP), which smoothly moves the contents forward as each item is sold. It helps brand owners put their best product forward at all times, improving visibility and driving sales.

There are many different ways to communicate and connect with millennials. Every day, our dedicated packaging strategists work with brands from across the world to understand millennials better and explore emerging shopping patterns. We love to ask questions, interrogate a brief and work collaboratively to create innovative and stunning packaging that connects with and earns the trust of the next generation of shoppers.