BrewDog launches 2020 advent calendar, with support from DS Smith and Glenhaze
DS Smith and Glenhaze supports BrewDog with packaging for its much-anticipated Christmas advent calendar

London, 4th November, 2020: The Covid-19 pandemic has brought on radical changes to life as we know it, and as tighter restrictions are imposed, brewery company BrewDog is determined to ensure the magic and excitement of Christmas can be allowed the chance to thrive.
By responding to new online demand patterns, the company is producing its beloved advent calendars on a much larger scale than ever before, due to the fast growth of its e-commerce channel in recent months. The advent calendar is sold exclusively on the BrewDog website and contains 24 beer cans spanning the whole BrewDog range, including; 15 new beers launched this year, 6 online exclusive beers and 2 advent exclusive beers. Consumers can sneak a look at what is inside the calendar and purchase online at https://www.brewdog.com/uk/brewdog-craft-beer-advent-calendar-2020.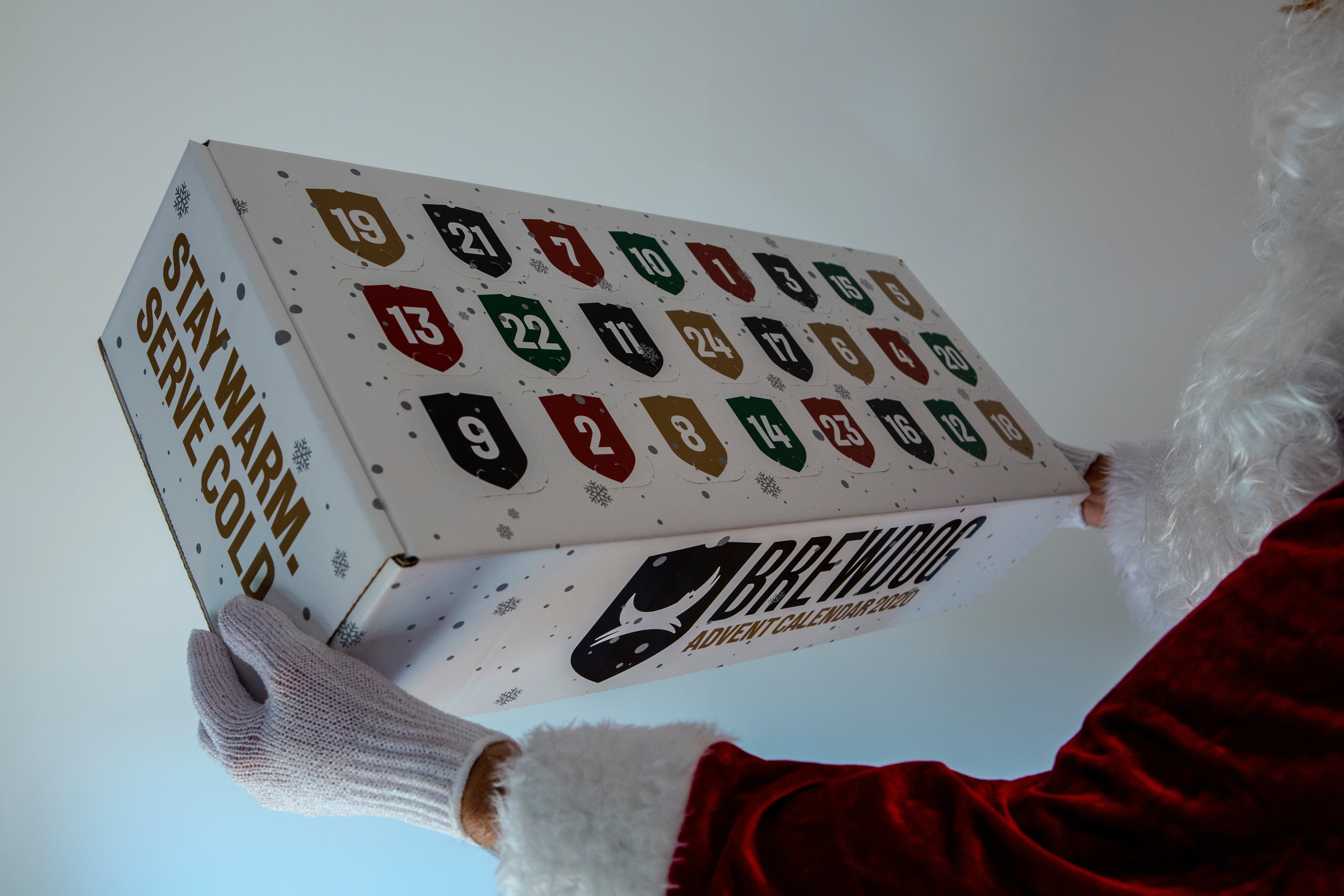 With the pre-sale of the advent calendars having already begun and delivery starting in late October to guarantee freshness, BrewDog enlisted the support of packaging giant DS Smith and market leader Glenhaze, to facilitate e-commerce success in the most sustainable way possible. To ensure 1.5 million cans of beer and over 66,000 calendars can be shipped worldwide, DS Smith responded by collaborating with high-value protective packaging manufacturer Glenhaze, to develop a high-quality, robust solution complete with stellar aesthetics for consumer purchase.
From the outset of the design process, all three companies worked together to ensure that the beer cans placed in the calendar were secure enough to avoid being damaged in transit. Four initial design options were whittled down to two which were then selected by BrewDog to be tested. These samples were tested at BrewDog HQ in Ellon, where DS Smith and Glenhaze provided videos on product creation to facilitate the testing process.
Glenhaze, an accredited BrewDog supplier, was pivotal in providing 24 fully assembled cell divisions that would hold the weight of 24 cans horizontally, without collapsing, so that the product can arrive in pristine condition at the consumer door.
The DS Smith team also worked to ensure exceptionally high standards of functionality and practicality so that the calendar remains straight and even, in the lead up to Christmas day. As part of the solution, DS Smith has worked to design the exterior of the calendar, using its award-winning printing capabilities to produce bold visuals and key messages that highlight BrewDog's commitment to being Carbon Negative, the first brewers to do so.
The solution involved working closely with DS Smith designers to keep in line with the Circular Design Principles, including; a limit to any additional materials being used in the packaging and a design that is tailored for supply cycle efficiency. In tandem, the partnership benefited from Glenhaze's expertise and its long-standing accreditation history of environmental standards - being one of the first responsible suppliers in the industry to only use FSC materials and which has supported BrewDog, succeeding through a rigorous supplier vendor rating.
Throughout the process DS Smith and Glenhaze worked closely with BrewDog to ensure the large-scale collaborative design project was achieved, and that full production of product continues with strength during the Covid-19 pandemic.
Martin Ballantyne, Key Account Manager at DS Smith, commented "Since the start of collaboration, our relationship with BrewDog has gone from strength to strength and we are thrilled that it has partnered with us to spread merriment and develop an advent calendar that is built for e-commerce success. By staying true to our sustainability values, our teams have produced a solution that aims to meet ambitious net-zero targets while still continuing to offer the consumer a gift that they would be happy to give to their loved ones."
Lauren Carrol, Group CI Manager at BrewDog, commented "We're excited to be able to offer this exclusive advent calendar and continue to further our success in the online realm. Through exceptional printing capabilities and DS Smith's ongoing reliability and consistency in producing high-quality products, and Glenhaze's continual support on meeting environmental standards, we have been able to go-to market with a sustainable calendar solution that spreads our message of being carbon negative loud and clear."
Gary Mcculloch, Managing Director at Glenhaze, commented "We're delighted to have collaborated with BrewDog and DS Smith to bring a product to market that rings true to our offering and that we hope to bring joy over the Christmas season. Our esteemed environmental accreditations have meant that we have been able to provide high-quality protective packaging in addition to supporting a vigorous sustainability agenda and we look forward to further collaborations in the future."