Pulling back from the cliff edge
By Teresa Del Re, head of marketing & innovation at DS Smith UK

As an industry and society we are at a critical point. The amount of waste going to landfill is untenable and if we don't do something drastic, the UK will fall short of its 2035 recycling targets by more than a decade.[1]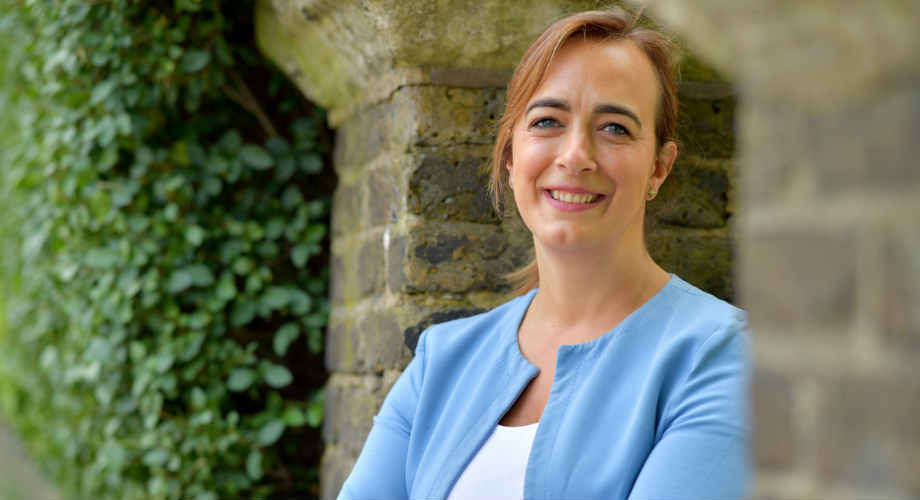 The number of packages in circulation has soared globally due to the rapid growth of e-commerce, and our recycling infrastructure has failed to keep up. Unless our shopping habits radically alter, the number of parcels is set to grow by a further 50 per cent over the next decade.
This was one of several major findings published in a new DS Smith report: The Tipping Point - an examination of the acute challenge facing the UK in terms of its recycling infrastructure and changing consumer habits. We all have a responsibility to reduce waste, and for packaging companies this means making sustainable packaging design a top priority.
Eliminate empty space
First and foremost, empty space in packaging must be reduced. A DS Smith report, The Empty Space Economy, revealed that more than a third of global retail business leaders admit that the packages they ship worldwide are at least double the size of the actual product inside. This shipping of empty space and unnecessary use of raw material has a huge environmental impact, resulting in around 122m tonnes of unnecessary CO2 emissions every year – approximately the equivalent annual CO2 emissions of Belgium, Pakistan or Argentina.
Empty space can be eliminated by designing packaging that is actually fit for purpose. For this reason, DS Smith pioneered Made2Fit, an automated packaging system which takes into consideration the many different combinations e-retailers may require and offers a great end-user experience. Similarly, DS Smith's eBox Range Optimiser recommends the optimal number of different boxes, and their sizes, based on a brand's most frequent order combination. Both of these tools can significantly reduce void fill, excess material, shipping air and the number of goods damaged during delivery.
Consider card
When designing packaging, companies should consider using card wherever possible. Corrugated and paper packaging can be easily recycled – in fact, it is the most recycled material in the world. Eighty-two per cent of all paper and cardboard packaging is currently recycled in the UK – the highest recycling rate of any material stream – compared to only 44.9 per cent of plastic.
Major online brands leading the way
Peer leaders - Garçon Wines
Garçon Wines innovated online wine retail by creating a sustainable flat wine bottle. To enable effective delivery into the home, it created a single bottle postal pack that was thin enough to fit through an average UK letterbox. Once this was in circulation, Garçon Wines set out to further disrupt the wine supply chain by developing a multi-bottle pack to further increase relative space and weight savings. In collaboration with DS Smith's designers, Garçon Wines devised a game-changing secondary packaging format that significantly cut carbon emissions and logistics costs. By packing eight flat bottles vertically with two lying horizontally in the airspace around the bottlenecks, almost all unused airspace is eliminated.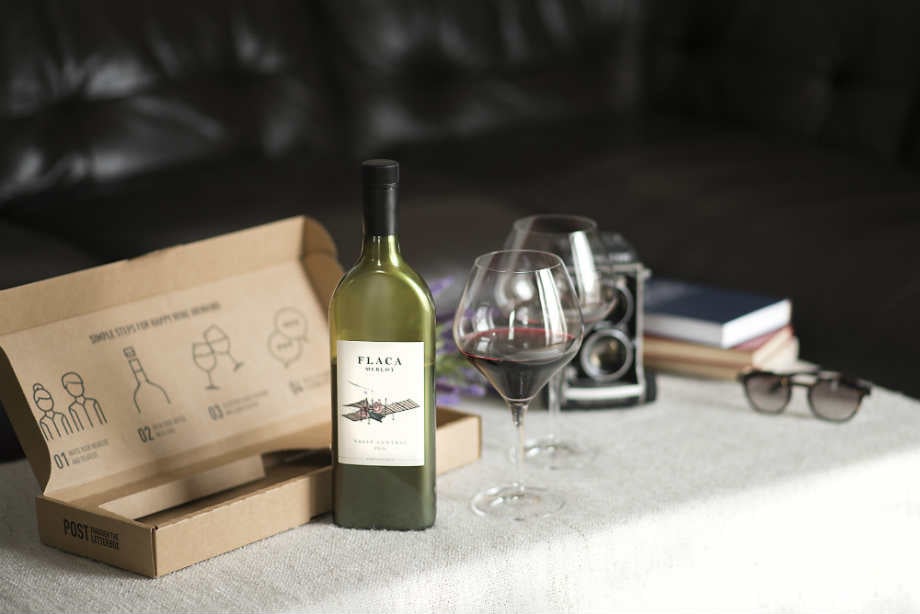 Based on a pro-rata per bottle comparison with an average case of six conventional bottles, Garçon Wines' new 10 Flat Bottle Case is approximately 55 per cent spatially smaller. This space saving per case means that a pallet loaded with 10 flat bottle cases could carry 1,040 bottles of wine in comparison to just 456 traditional bottles of wine with a standard pallet load. Fitting 2.28 times more wine on a pallet translates to lower costs in terms of packaging, warehouse handling and storage, and transportation.
The Modern Man takes a greener approach
Another encouraging example is The Modern Man. It has been sending luxury male grooming products to customers around the world since 2009 and as an e-commerce business, robust and impactful packaging has always been crucial. Recently, DS Smith's expert design team worked closely with the e-retailer to create a more sustainable iteration of its e-commerce pack, made from recycled and recyclable materials. To reduce its carbon footprint and use of raw materials, it decided to remove printing from the inside of its boxes and incorporate a corrugated pad, which secures the product without any need for void fill or packing materials. There is hardly any empty space so the company is not paying to ship air and the product is protected and safe.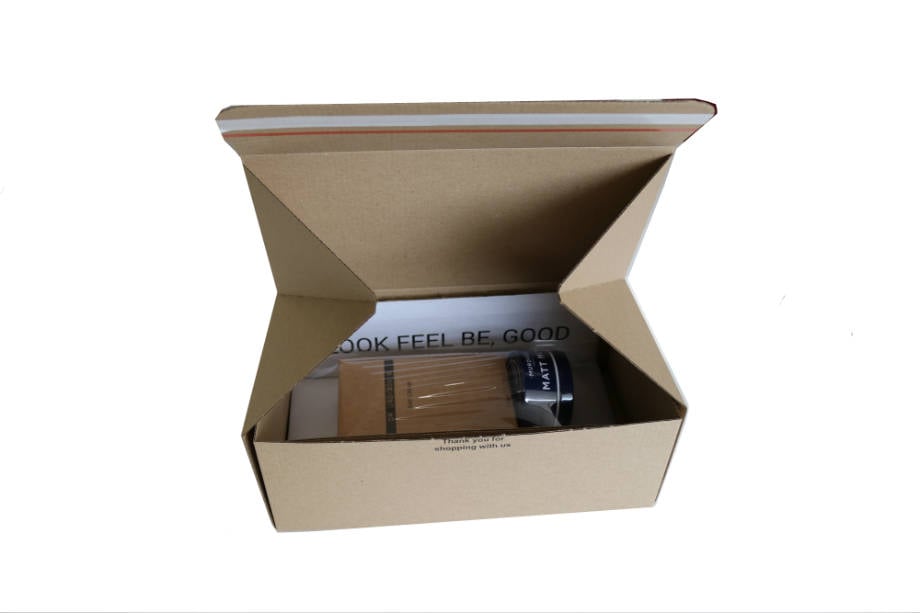 Consumers are looking to brands for leadership on sustainable packaging and our research shows this is now an expectation, rather than a nice extra. DS Smith's consumer report, Transforming e-Commerce found that more than a third of shoppers who have bought something online are concerned by excess packaging and 15 per cent worry about how to recycle packaging. Companies must act now to reduce the carbon footprint of their packaging and supply chain to demonstrate that they are driving positive change in both business and society.
Find the original article published in
May/June print edition of Retail Packaging
---
[1] Modelling carried out by Resource Futures on behalf of DS Smith to consider when the EU and UK Government targets would be achieved, based on current trends