MP officially opens DS Smith's major new automotive hub
John Spellar, the MP for Warley, has officially opened DS Smith's new automotive packaging hub in Birmingham, witnessing first-hand the state-of-the-art machinery which will enable the company to offer automotive customers unparalleled service and sector-specific expertise.

Mr Spellar toured the facility, which will operate as an automotive hub for DS Smith's UK Packaging Division, and observed the 3D technology which helps develop optimised packaging for the heavy duty market, where large industrial items are transported in and protected by corrugated. At this new facility, DS Smith will be able create corrugated packaging to transport automotive parts across the globe.
James Hayward, Managing Director of DS Smith Packaging's UK Heavy Duty business said: "It was a pleasure to show Mr Spellar around the factory and introduce him to the people who make it all happen. We have specialists with a great deal of knowledge in the specific demands of the automotive industry, and now this experience is gathered in one place, we can ensure our automotive customers have unrivalled access to sustainable materials, and customised packaging solutions that are cost effective and offer optimal protection. Our hope it that this facility, based in the automotive heartlands, will provide sector-specific machinery and expertise to the industry across the UK and globally."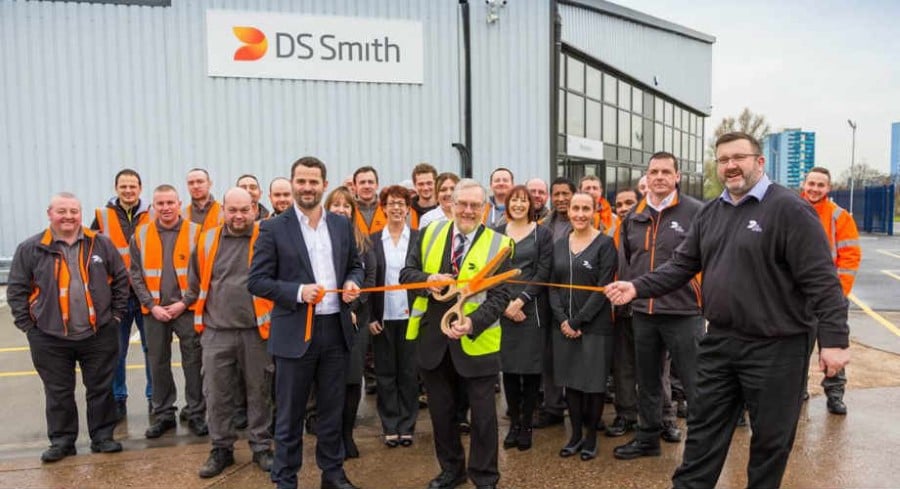 The site is also home to the world's first full-size, drivable cardboard car which was created entirely from Heavy Duty "Calibre" corrugated board using origami-inspired techniques. By having the car on site, DS Smith is hoping to inspire customers and colleagues to come up with new ideas and push the boundaries of creativity.
John Spellar MP added: "The expanding automotive sector in the UK is driving many of our manufacturing industries, particularly here in the West Midlands and it is good to see DS Smith investing in its new automotive packaging hub in Birmingham which supports many of the major UK produced brands.
"I was impressed by the team, their obvious creativity and the use of 3D technologies to reduce the length of the development process. The full size, driveable electric cardboard car was also an incredible sight and perfectly embodied the ingenuity and vision I experienced during my visit."