A perfect romance – DS Smith and HECK team up for Valentine's Day
DS Smith becomes HECK's knight in shining armour turning around a special Valentine's Day pack in five days using the latest digital print techniques
HECK, makers of the "sarnie-friendly square sausage", approached DS Smith last month and asked the leading supplier of corrugated packaging to create a unique pack to support its Valentine's Day promotion.
In a world first, HECK has created a heart-shaped sausage, and renamed the product PECK to tie in with the festival of love. The product comes complete with a cleverly designed card built into the pack. Using the latest digital pre-print technology, DS Smith's Retail Ready Packaging (RRP) solution complements the overall design and provides further standout on the shelf.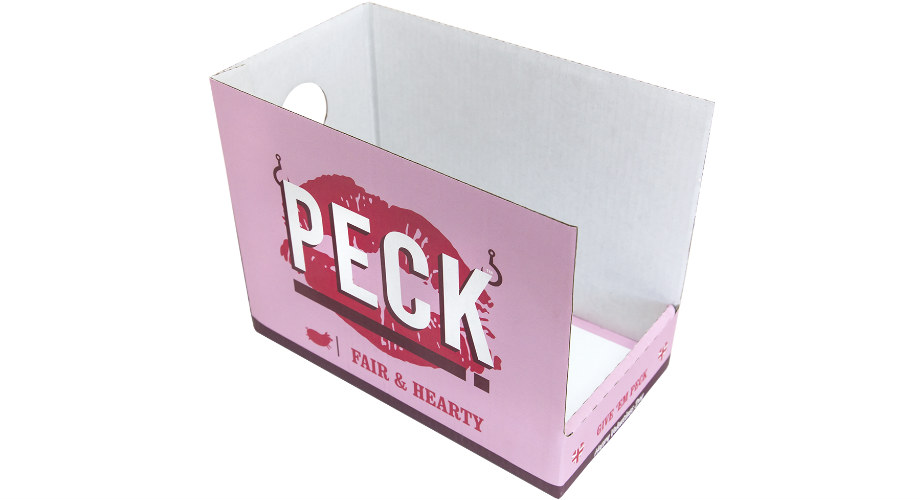 Through this short promotion, HECK hopes to encourage shoppers to treat their loved one to a romantic sausage sarnie or Full English breakfast in bed. It is available from Waitrose from 6th – 14th February.
Jack Tate, Marketing Manager at HECK, said: "The brief was for a packaging solution that could be turned around in a matter of days. We couldn't believe how quickly DS Smith was able to respond to our brief and produce an amazing pack. We are delighted with the quality and image fidelity that digital print has produced."
Kelly Harris, Digital Print Specialist for DS Smith's UK Packaging Division, said: "It was great fun to receive HECK's Valentine's Day brief and to be able to turn it around within the given timeframe. When they got in touch with us with their requirements, we knew digital print was the perfect solution. Digital means we can provide our customers with the flexibility and agility to develop their print and graphic needs within reduced lead times, produce small or large print runs, and link customers' above the line campaigns to their retail ready packaging.
"The benefits are substantial and we are delighted to see that retail ready packaging is being used more often as part of the promotion mix to fully support brands at the moment of truth."
DS Smith's investment in digital print is a part of its £100m UK investment programme and has given the packaging specialist the capacity to better service the high-volume fast-moving consumer goods (FMCG) market.