New app for Everards Brewery
DS Smith has produced a new corrugated carry-pack for well-known family owned Everards Brewery, featuring QR codes and a striking seven-colour print.

Everards turned to DS Smith's packaging plant in Belper to upgrade their 2-colour pack into one with a flexible structural design, attractive graphics and Quick Response (QR) codes. The print required careful testing to ensure the quality and integrity of the QR codes that appear on the side of the carry-pack, for those customers wishing to learn more about their favourite tipple. The unit also promotes Everards' use of social media platforms such as Facebook and Twitter.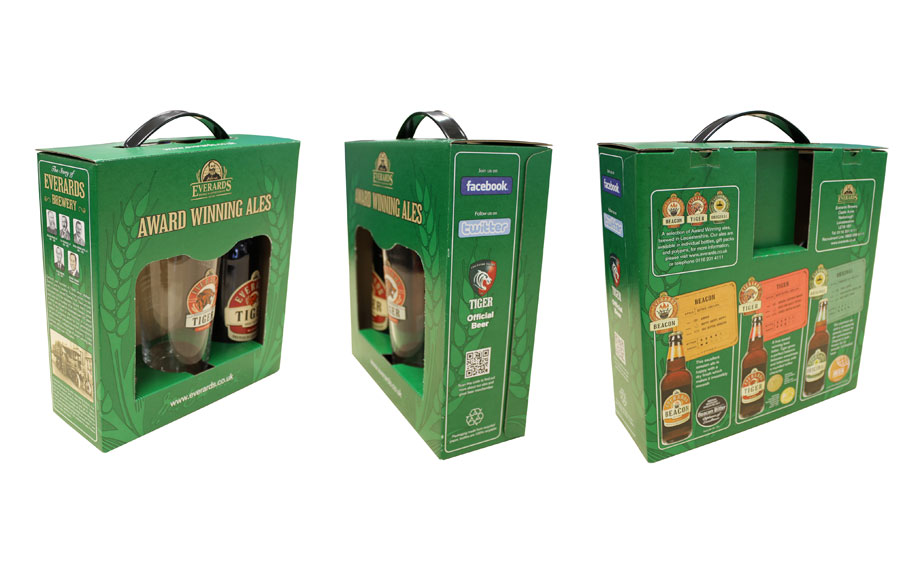 The packs, which are engineered to carry either three bottles of beer or two plus a glass, have been designed with integrated inserts and a carry handle. Packs are available to buy through Everards Brewery shops and via its online store. The MD of the Belper site, confirmed that "it is great to see that corrugated developments and innovation from DS Smith are not only protecting precious goods, but also creating impact in-store whilst helping with advertising too!"