Lindt Treatbar case study
DS Smith works with Lindt to deliver all of the brands' Point of Sale activity. Lindt Treatbar is a relatively new snacking brand that is securing its place in the market, in particular within convenience and food to go areas. The challenge was to drive visibility in store against a backdrop of many competing and established brands.

To gain stand out in this competitive environment we designed the unit to be in the shape of the treatbar itself to cause disruption and to highlight the brand to raise awareness. The unit was also designed to have a small footprint to ensure it would secure space in convenience and food to go areas. This was important as Lindt is viewed more for luxury treats than as a snacking brand.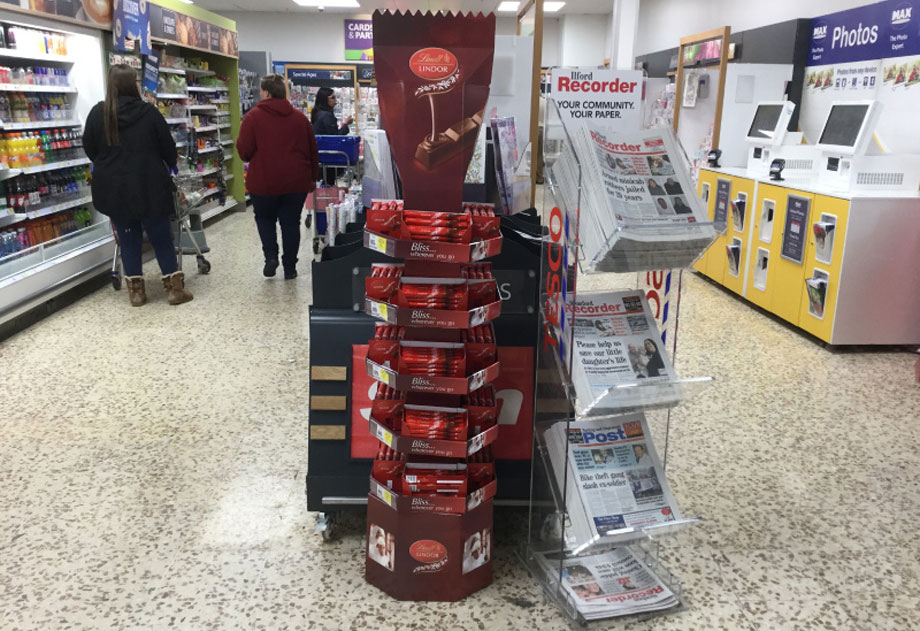 The durability of the unit and the wow factor resulted in the unit being placed in store for long periods of time securing Lindt additional discretionary space to help drive sales and brand awareness.
The awareness levels achieved have contributed to increased distribution gains of the Lindt snacking portfolio in convenience and main estate stores.
Lindt were delighted with the results achieved by the unit. To benchmark the success the unit was compared with sales achieved by a standard FSDU in a similar time period, in the exact same stores and with a comparable 'win' mechanic. A 90% uplift on sales was achieved and this was also against the background of the price mechanic also moving from 2 to £1.20 to 2 for £1.30 YOY.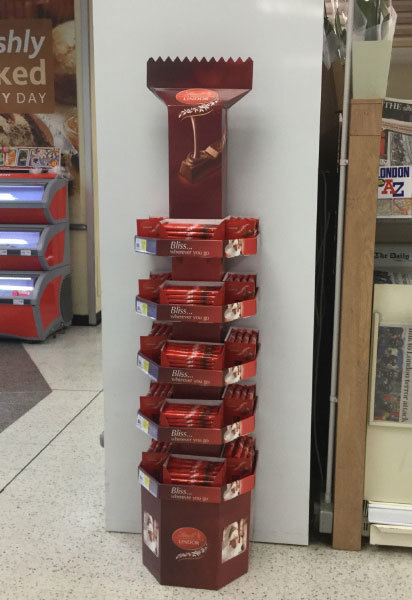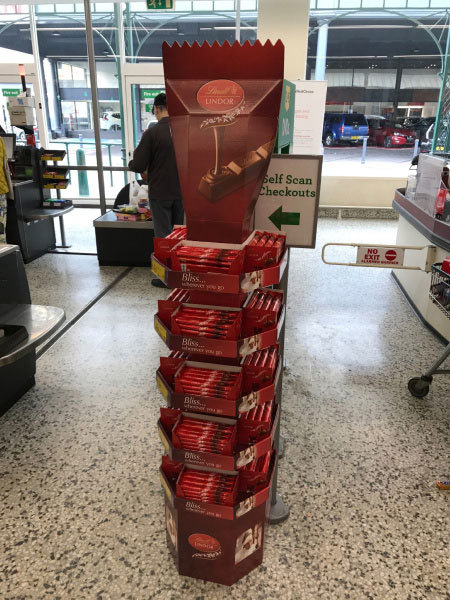 If the display is refilled an average of 2 times, RSV would be £10 for every £1 spent on the display. Due to the length of time some of the units remained in store for longer periods than expected meaning that many units were re-filled more than 2 times.
All 100 produced displays were sited.