Why Collaborate?
The PackRight methodology
Our skilled designers and packaging strategists use our structured four step development process and the latest technologies to deliver bespoke structural and graphic solutions.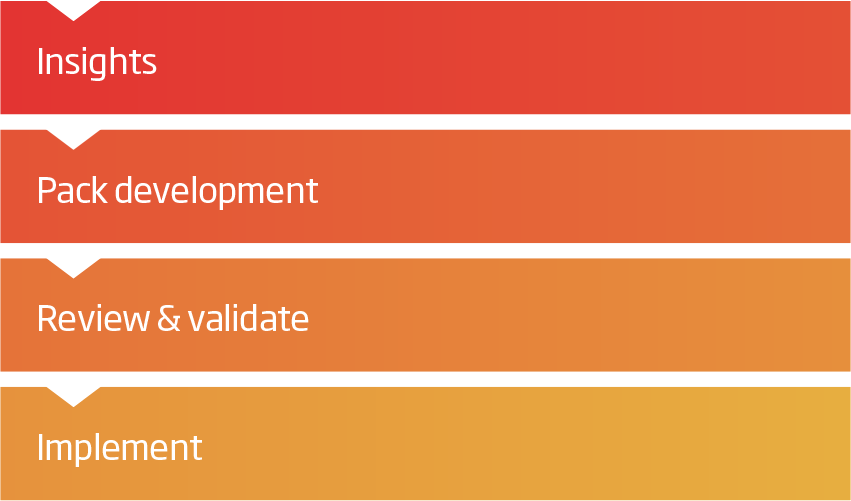 The PackRight review
Engaging with customers from the beginning ensures that every touch point is considered. Space utilisation, in all or any section of the supply cycle, can be overlooked. Getting it right on the pallet, in the warehouse and in distribution, and recognising the need for good cube fill in store, means sales can go up, whilst cost and carbon can come down.
During a PackRight review we will collaborate with you to:
Review product and supply cycle
Gain insights into every stage of the supply chain
Systematically map out improvement
Take the next steps
Constructive and a very good use of the teams' time, Very informative and practical session.


— Account Lead, Leading International Food Group
Extremely productive, collaborative, conducive environment to solving the challenges faced


— Purchasing Manager, leading bakery retailer
Supply cycle thinking made tangible