DS Smith donates corrugated 'bedding' to charity sleep out
UK Packaging division supplied materials, which were delivered and collected by DS Smith's Recycling team.
DS Smith's UK packaging and recycling teams have joined forces to supply materials for a mass sleep out event, which took place in central London on 16th November and was organised by the youth homelessness charity Centrepoint.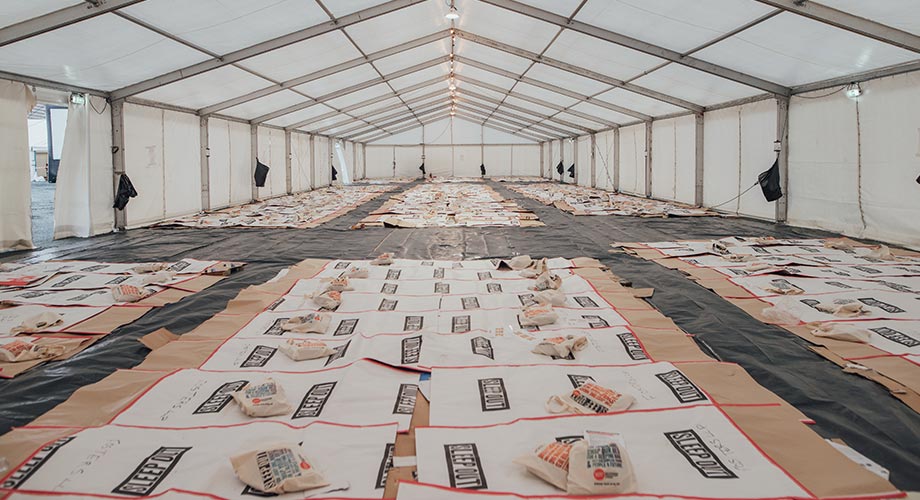 1,000 participants bedded down for the night in sleeping bags on corrugated board, raising money for the charity and simultaneously raising awareness of the problem of youth homelessness. In London the number of young people rough sleeping has more than doubled in the last six years. Since it began, the Sleep Out events have raised more than £2.5m to support young people facing homelessness.
DS Smith's packaging plant in Devizes provided 1,500 sheets of corrugator off-cuts for participants to sleep on at the event, measuring just 1.8m x 1m. The company's West London Recycling depot collected the material the following day to be recycled.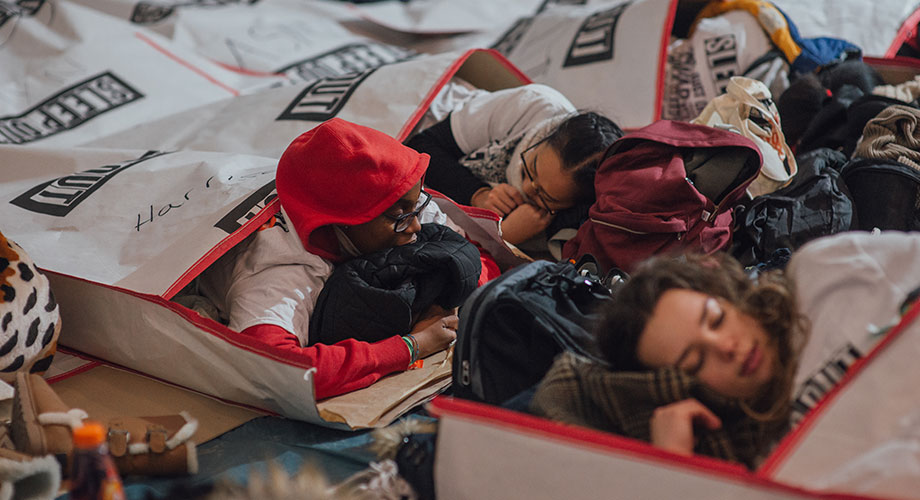 "When it comes to youth homelessness, the numbers are shocking – it's a cause our team felt strongly about and we were happy to be able to help in this small way." said Steve Hinton, Managing Director at DS Smith's Devizes site. "Sleeping on corrugated board isn't comfortable, but goes some way to replicating the experience that so many young people face on streets around the UK every night."
The event at Greenwich is the largest of 14 Sleep Out events taking place across the country – from Aberdeen to the Eden Project – throughout October and November. Money raised by the events will go to support the work of local youth homelessness charities, all members of the End Youth Homelessness movement. This will be the 13th year that the Centrepoint London Sleep Out has been staged.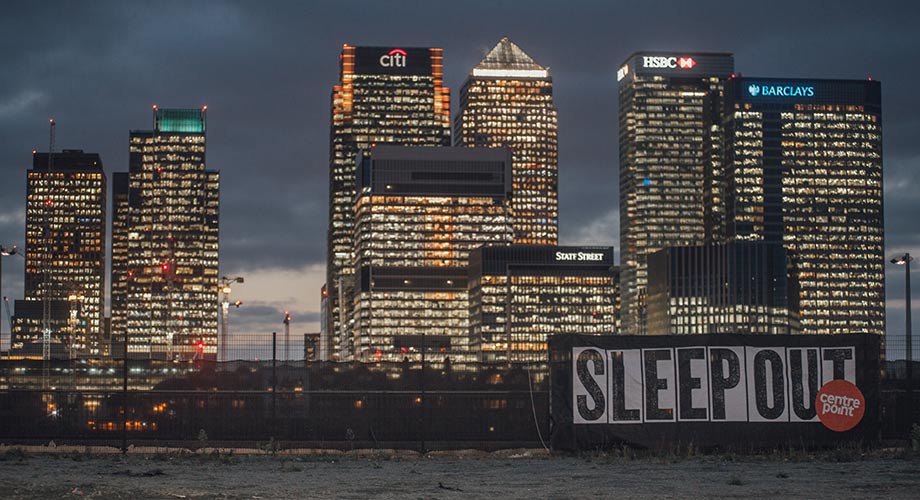 Richard Utting, Head of Philanthropy and Events at Centrepoint, said: We're so grateful to DS Smith for their support. Everyone who gave up their beds for Sleep Out experienced cold and discomfort - just a small part of what too many young people go through. It's a scandal that in the 21st century there are still young people left with no option but to sleep rough. The money raised will help give vulnerable young people a safe place to stay with Centrepoint and the support they need to turn their lives around in 2018.