DS Smith trailblazes with Augmented Reality app
DS Smith is once again ahead of the curve with the launch of our Augmented Reality (AR) app, which enables automotive companies to communicate key information to suppliers globally. The app has been designed to improve processes and procedures throughout the automotive supply cycle and is further evidence of the way we are constantly looking to innovate for our customers.
Historically, DS Smith would send automotive customers traditional paper documents or weblinks to videos which showed how to assemble packaging. It was expensive and time consuming to compile this information and it relied on packers being diligent enough to have up to date copies of the documents available or access the links.
Now, thanks to the new augmented reality technology, DS Smith is able to put together animations showing how to assemble bespoke packaging. All the packer needs to do is download the DS Smith app, point their mobile device at the packaging and through the app, they are able to access animated instructions on how to correctly assemble the pack and safely load and secure the product.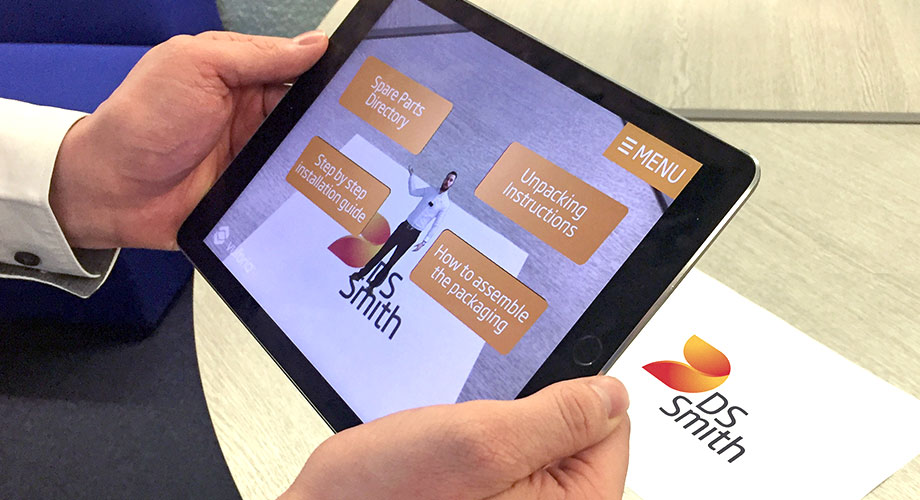 The app also provides improved functionality for DS Smith and the client to consistently manage Tier suppliers.
Peter Foot, Marketing & Innovation Director of the company's Heavy Duty business in the UK, explains: "This new app could really transform the way we communicate with automotive customers and their suppliers and enable them to provide active content which will show without ambiguity how to assemble and pack a heavy and valuable automotive components. This is vital when parts are being shipped all over the world and assembled by teams in multiple locations. It will mean that global customers can have confidence that packaging is being assembled in the correct way and guaranteeing the safe arrival of parts. It is quick and easy, and is an excellent example of using new technology to streamline processes."
Peter Foot concludes: "The evolution from barcodes to QR codes and now to this AR app is just another way we are providing the optimal service and packaging solution to our customers."
To learn more about how DS Smith's AR app can help your business get in touch with an automotive packaging strategist.