Waste dust settles on fertile soil: DS Smith wins environmental award
An initiative by DS Smith – which turns waste paper dust into compost – recently scooped gold in the Paper & Packaging category at the International Green Apple Awards for Environmental Best Practice.
The awards, which were held at the House of Commons, have become well established as one of the most popular environmental awards ceremonies in the world.
Hosted by The Green Organisation, the awards are connected to a wider campaign that is dedicated to recognising, rewarding and promoting environmental best practice.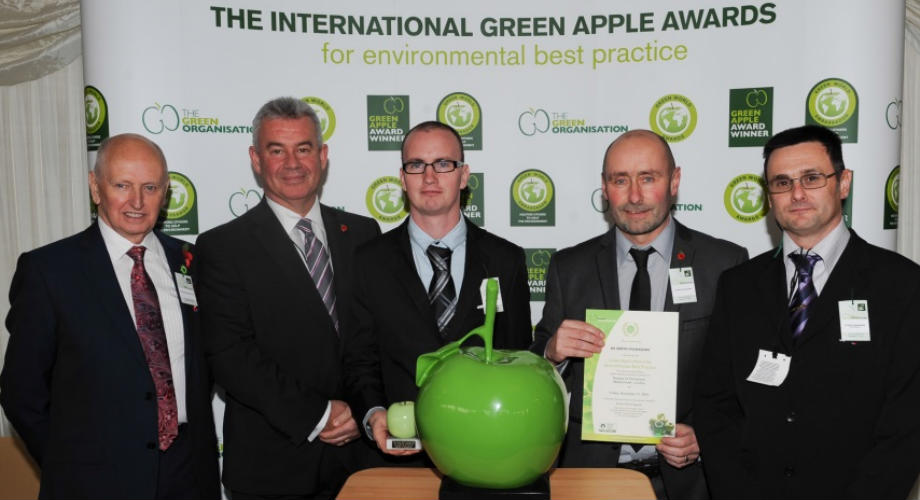 DS Smith sites in Plymouth and Launceston were presented with the award for their collaborative efforts with the Eden Project. The initiative uses manufacturing by-products to make fertile compost and treats over 45 tonnes of waste per year.
Paper dust, a by-product of the manufacturing process at the packaging sites, is mixed with food waste from the Eden Project's restaurant to create an alkali environment where bacteria can thrive and composting works best.
After 80 days, the nitrogen-rich compost is either mixed with the soil or used to make mulch to feed the Eden Project's impressive collection of plants and trees.
Andy Godbold, Health Safety & Environment Manager at DS Smith's UK Packaging Division, said:
Sustainability and the environment are really important to us at DS Smith and our partnership with the Eden Project is a great way to work with the local community, while caring for the world around us.

— Andy Godbold
"With a growing awareness among consumers around sustainability and the highly visible nature of packaging in a world of scarce resources, our partnership with the Eden Project allows us to reduce our impact on the environment and support another great business in the region. It's a great honour to be awarded with the gold Green Apple Award for this project."