People & Communities
We are creating a safe, diverse and inclusive workplace and playing an active role in our communities.

The circular economy is a wide-ranging system for change that provides opportunities not just to improve our environmental sustainability, but for more inclusive growth. When driving forward any systemic change, the transition must be just and fair, with benefits shared widely.
We recognise that safe, diverse, and inclusive businesses are sustainable businesses.
Our approach to health, safety and wellbeing supports our ambition for all our people to return home safe and unharmed at the end of the day. Nothing is more important.
With our Employee Networks we are raising awareness of the importance of diversity and inclusion, and have defined our ambition to increase gender and ethnic diversity.
Our sites play an active role in their communities, and we seek to represent the communities and customers we serve. By raising awareness, building skills and commitment to action, we enable our people to drive the transition to a circular economy.



Our NOW targets:
By 2025, engage 100% of our people on the circular economy

100% of sites engaged in community activities each year

Reduce Accident Frequency Rate (AFR) every year

By 2025, i

nclusive leadership workshops completed by all leadership teams across all sites

By 2025, complete SEDEX SAQ roll out to all sites and perform

appropriate auditing

of SAQs.




Our NEXT targets:
By 2030, engage

ten

million people on circular economy and circular lifestyles

Strive to achieve Vision Zero 

By 2030, i

mprove gender diversity towards 40% women in senior leadership

,

and set

an aspiration of other protected characteristics

Continue to improve human rights due diligence each year

.
How are we achieving this?
East Europe Health and Safety Campaign
Involving over 30 sites across 16 different countries, our East European region launched a Health & Safety month, which took place throughout June 2022. Over 5,000 employees actively participated in workshops and activities. The campaign was well-received and reinforced the message that everyone is responsible for promoting a Health and Safety culture.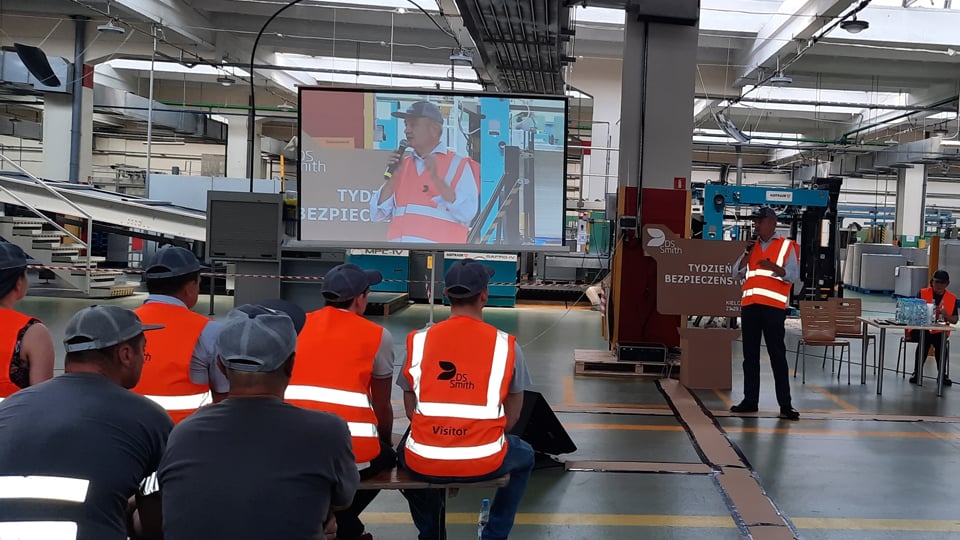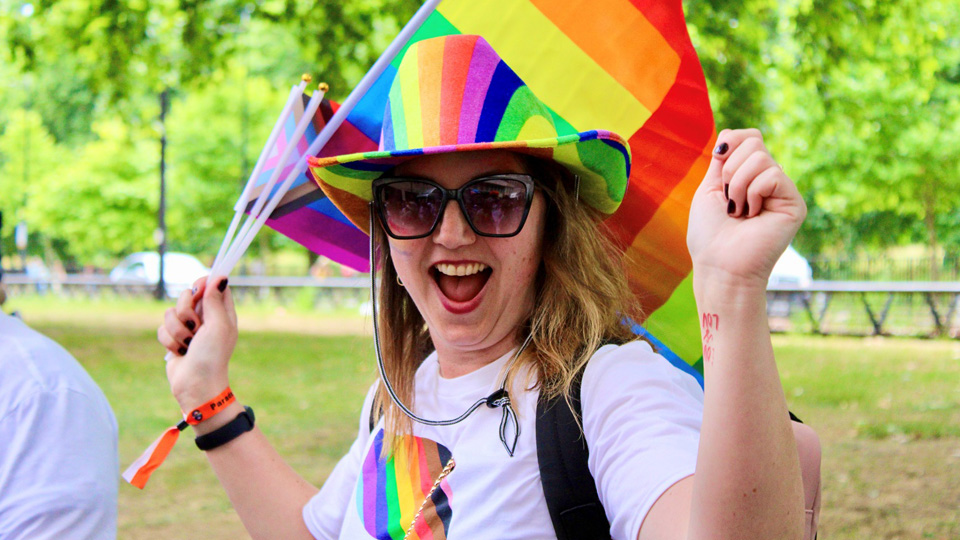 Employee resource groups

promoting D

iversity

,

Equity

and

I

nclusion (DEI)
Our LGBTQ+ and allies network was our first employee resource group, launched in October 2021. It has since welcomed a range of speakers into the organisation, created useful resource guides, and represented DS Smith at Pride events. Further resource groups followed, including a Culture and Ethnic Diversity network, which promotes an inclusive workplace, a Gender Diversity network which ensures the workplace remains a safe space and fosters support between colleagues, and a Disability and Allies network, which has an ambition to improve accessibility and empower colleagues to share experiences of physical disability, mental health and neurodivergence.
Eco-classroom in

Nagykáta
The eco-classroom in Nagykáta in the schoolyard of the Váci Mihály Catholic Primary School was developed with the help of over 100 volunteers, with the support of the DS Smith Charitable Foundation, in collaboration with the Department of Residential Building Design of the Budapest University of Technology and Economics. Its function is to provide an outdoor space for developmental sessions, environmental education, and community programs to compliment the school's day-to-day learning schedule.