Circularity
We are designing out waste and pollution, and keeping materials in use.

The circular economy eliminates waste and pollution by design, and keeps materials and products in use for longer.
We are leveraging our Circular Design Principles to help our customers embrace circularity, helping them achieve their wider sustainability goals. By designing 100% recyclable or reusable packaging and helping our customers to design out hard to recycle plastics, we are keeping materials in use for longer.
We ensure that no more material than necessary is used, optimising packaging for individual supply chains which reduces pressure on natural resources and reduces waste to landfill.
We continue to innovate into new areas, including exploring reuse solutions to understand the opportunity for keeping our product in use for longer.


Our

NOW

targets

:
By 2025, optimise fibre for individual supply chains in 100% of new packaging solutions

By 2025, help our customers take 1 billion pieces of problem plastics off supermarket shelves

By 2025, test up to 5 reuse pilots and continue to manufacture 100% recyclable or reusable packaging

.




Our

NEXT

targets

:
By 2030, optimise every fibre for every supply chain

By 2030, send zero waste to landfill

By 2030, aim for all our packaging to be recycled or reused

.
How are we achieving this?
Practical e-commerce recyclable packaging for Reckitt
We joined forces with Reckitt to innovate the traditional plastic jar of Vanish powder into a Vanish Multipower tabs box that is one piece, simple to use and easy to recycle. The packaging solution is up to 85% less plastic*, designed to optimally use available space, with convenient handling and ease of opening and closing. There is no over-packaging and the unpacking experience for the customer is improved, with double-sided printing allowing for distinctive branding on the inside and the outside. The innovation is a shift towards embracing e-commerce and developing the brand's appeal among a younger, more time-strapped audience.
*Calculation of plastic packaging reduction performed by Reckitt vs existing plastic jar of the Vanish powder of the same doses.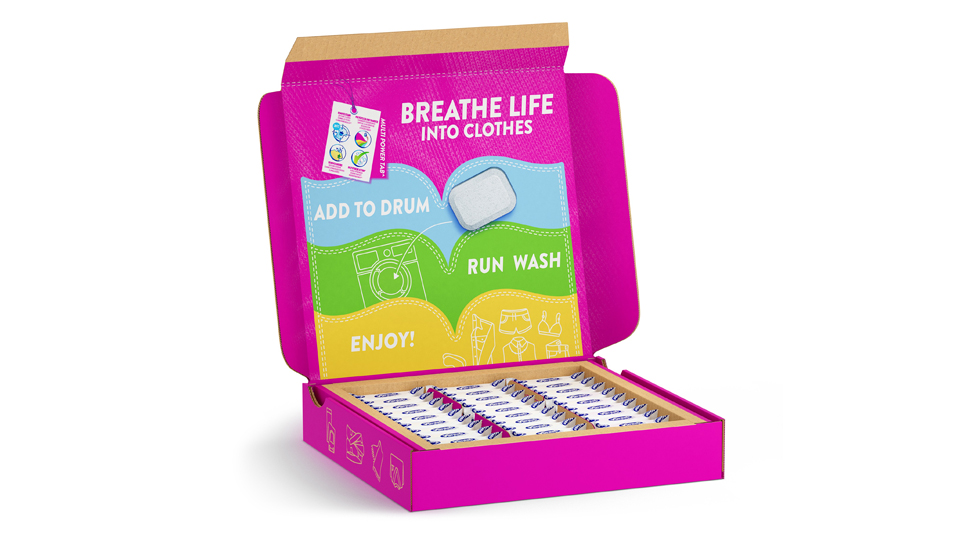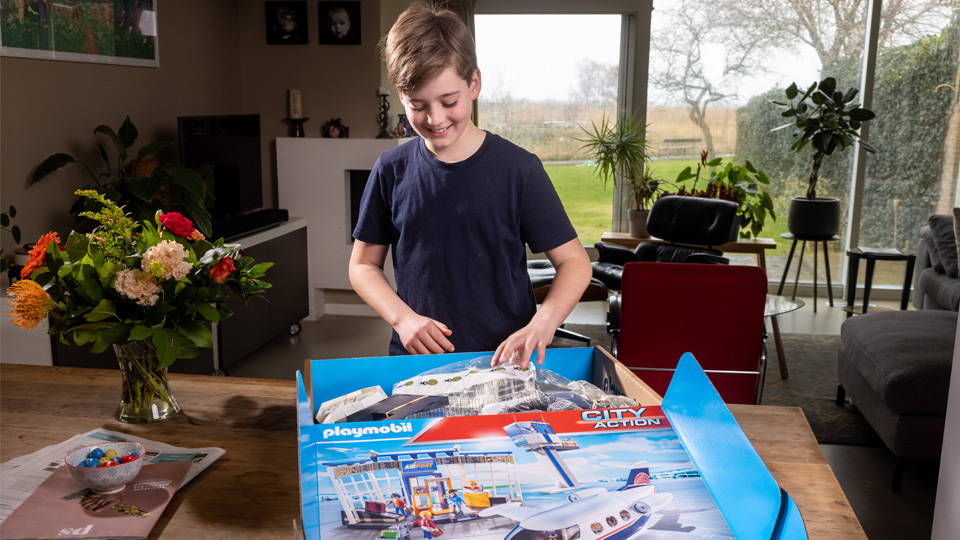 Fun

,

recyclable

and reusable packaging for PLAYMOBIL
We worked with PLAYMOBIL to develop an innovative and sustainable e-commerce packaging solution that is 100% reusable and recyclable. The solution depicts the contained play world printed in colour on one side and the shipping package on the other side, which makes additional outer packaging for shipping unnecessary. The box can be turned over in a few simple steps to reveal the transition, colourful PLAYMOBIL packaging suitable to give the toy set as a gift. Despite external impacts from transportation and shipping labels, the flawless packaging is appropriate for giving away, collecting or storing.
Replacing plastic bags for groceries with

GreenTote

®
Common sources of problem plastics for our FMCG customers are the plastic bags and boxes used to store groceries for home delivery. GreenTote® is a 100% the recyclable, reusable, moisture-resistant container. Available in many sizes, it can hold more than three times the number of groceries than a typical plastic bag. It is designed to interlock, ensuring safety and convenience when transporting.