Innovative packaging solutions for your business
DS Smith's PackRight Centers are collaborative, packaging innovation hubs. Here, we explore the role that packaging plays throughout the supply chain to help your business grow profitably and sustainably.

Our PackRight Centers are where we roll up our sleeves together to deliver inspiration and solutions from the drawing board to the factory floor.
We have 2 PackRight Centres in the US, focused on serving our customers:
Lebanon, Indiana
Reading, Pennsylvania
Optimization for Growth and Efficiency
After a thorough assessment of your packaging and supply cycle, we will present innovative ideas to help you seize new opportunities for growth and optimization. Our solutions achieve tangible results such as increased sales, reduced cost and managed business risk.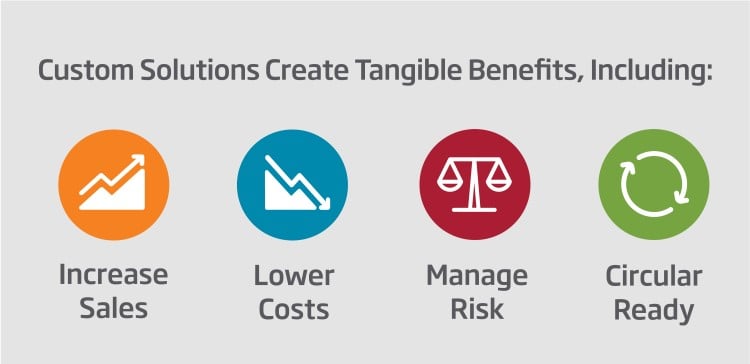 Proven design process and tools
The key to our package solution success is our proven 4-step PackRight Process.

PackRight Process Benefits:

• A dedicated team of experts will be assembled to fit your specific needs.
• We collaboratively define specific optimization areas and success criteria.
• We work together to develop the right packaging based on your unique
business model, priorities and goals.


Our proprietary 4-step PackRight Process is proven for success
Circular Design Metrics and Principles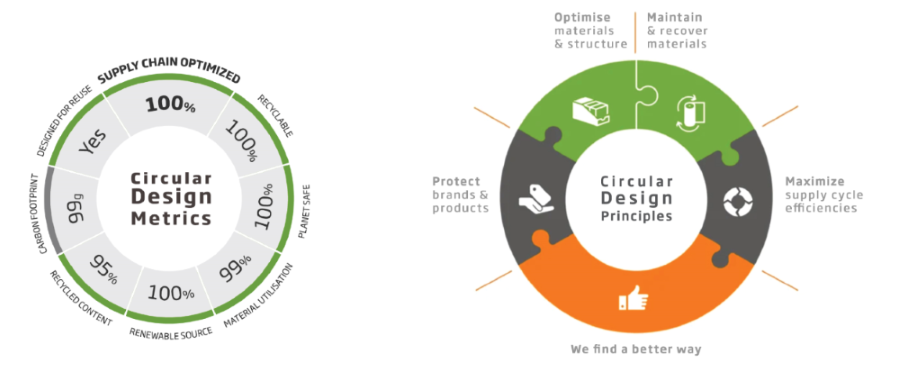 Our principles have been developed to design out waste and pollution, keep products and materials for longer and regenerate natural systems.

With the growing demand for sustainable end-to-end solutions, it's imperative
to prepare your business for the future.

At D.S. Smith, sustainability is the core of our business model—we specialize in recyclable, circular solutions. We will work together with your team to develop fully circular strategies, from design, to production and supply, to recycling-- creating sustainable packaging that meets the new standards in the marketplace.