Posturing and maintenance
We offer full service including printing, logistics, posturing and maintenance of the billboards to minimize the burden on our customer and to secure that campaigns starts on time, in full, and that the billboards will be in good shape for many years to come.

Posturing of a Freestanding Original with a single sided printed poster.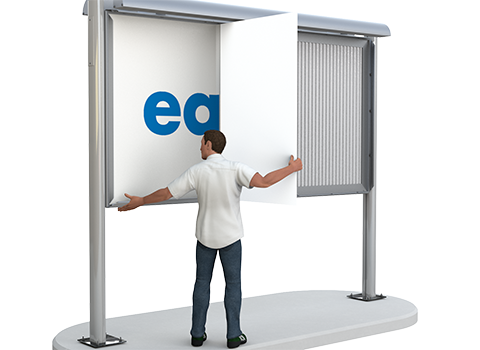 Posturing of our Wallframe XL with three XL poster.