Value proposition
More sales. Lower costs. Managed risks.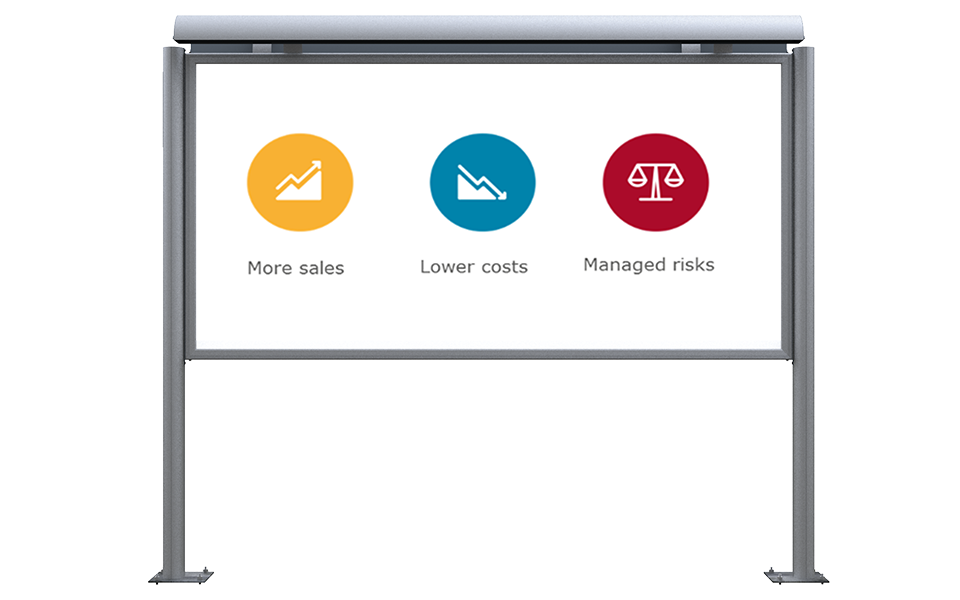 The outdoor commercial system Easyad strenghtens a multia media marketing strategy and helps retailers across Europe to increase sales, successfully launch new products and communicate with their customers.
The system is really cost efficient and with a high quality standard it enables a strong media channel close to point of sales to a low cost.
DS Smith offers a full service solution. And with our long term knowledge into the outdoor media area, high quality products and service, we minimize the risks.