Which packaging is best suited to your exports?
There is a wide range of industrial packaging products designed to provide optimum levels of strength and protection to meet any supply chain challenge.

One of the main drivers of growth in the industrial packaging sector is the increase in exports. Some interesting data from two major exporting sectors are:
🔶 Agri-food and fisheries sector: Spanish exports in this sector increased by 2.7% in the period April-December 2020. This is reflected in the "Informe COVID - Comercio Exterior, situación del sector agroalimentario y pesquero" (COVID Report - Foreign Trade, situation of the agri-food and fisheries sector).
🔶 Automotive sector: Due to the deep slump in world trade as a result of the pandemic, Spanish exports of automotive components fell by 13.8% in 2020. However, in the last four months of the year, Spanish automotive equipment and components were exported for a value of 7,431 million euros, a rise of 8.5% year-on-year, due to the reactivation of production activity in the main European markets and the consolidation of growth in Asia, according to data from the Spanish Association of Automotive Suppliers.
These figures have led producers to face the challenge of optimising supply chains, with industrial packaging playing an increasingly important role.
How to choose the right export packaging?
One of the strategic decisions a company must make for the internationalisation of its products is the choice of the export packaging to be used. Among the most important factors to take into account are the type of product, the means of transport to be used and the place of destination.
Depending on the type of product, it is important to take into account its protection and space requirements:
Is it a delicate product? It may require interior packaging to protect it from rubbing, scratches and knocks.
Are there several products/parts that cannot be transported in bulk? Rigid or flexible unscramblers ensure space optimisation in order to transport as much as possible per package without any contact between them.
Is it a logistics flow with return? If the answer is yes, it is best to use metal or plastic packaging to give the container a long service life and save on investment. In addition, they can be folded, which saves transport costs when empty.
Do they have to carry a lot of weight? Heavy Duty packaging is made of 3-, 4-, 5- or 6-wave corrugated cardboard, and depending on the case, it can be reinforced with wood to give it greater rigidity and robustness. In addition, they have a high stacking capacity, which allows for maximum optimisation during storage.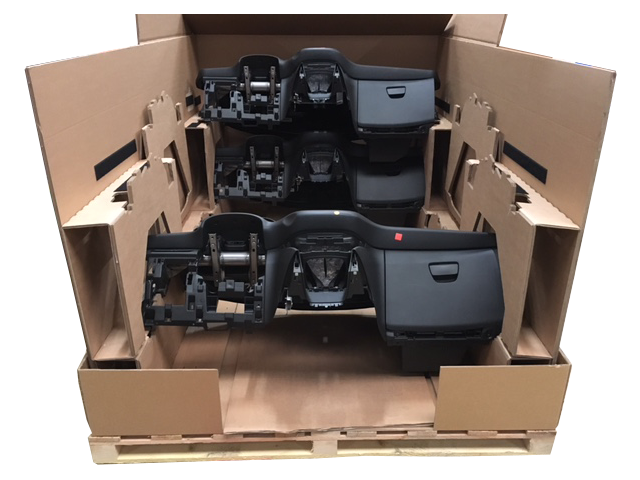 Taking into account the means of transport to be used, factors such as the following must be taken into account:
Air transport: For this means of transport, weight is a determining characteristic. Among other solutions, plastic pallets are the best allies. They weigh 4.4 kg and can support a static load of 1,500 kg and a dynamic load of 800 kg.
Sea transport: In this case, we must pay special attention to humidity, extreme temperatures and the sudden movements that the load may undergo. As a solution, the CKD packaging: a container made of double, triple or laminated channel that offers different folding possibilities, saving the space occupied in the delivery of the empty packaging and in its storage. Moreover, thanks to its "double body", it provides security and stability to the contents. In addition, if the parts it contains are made of metal, it requires a VCI bag to prevent corrosion due to humidity.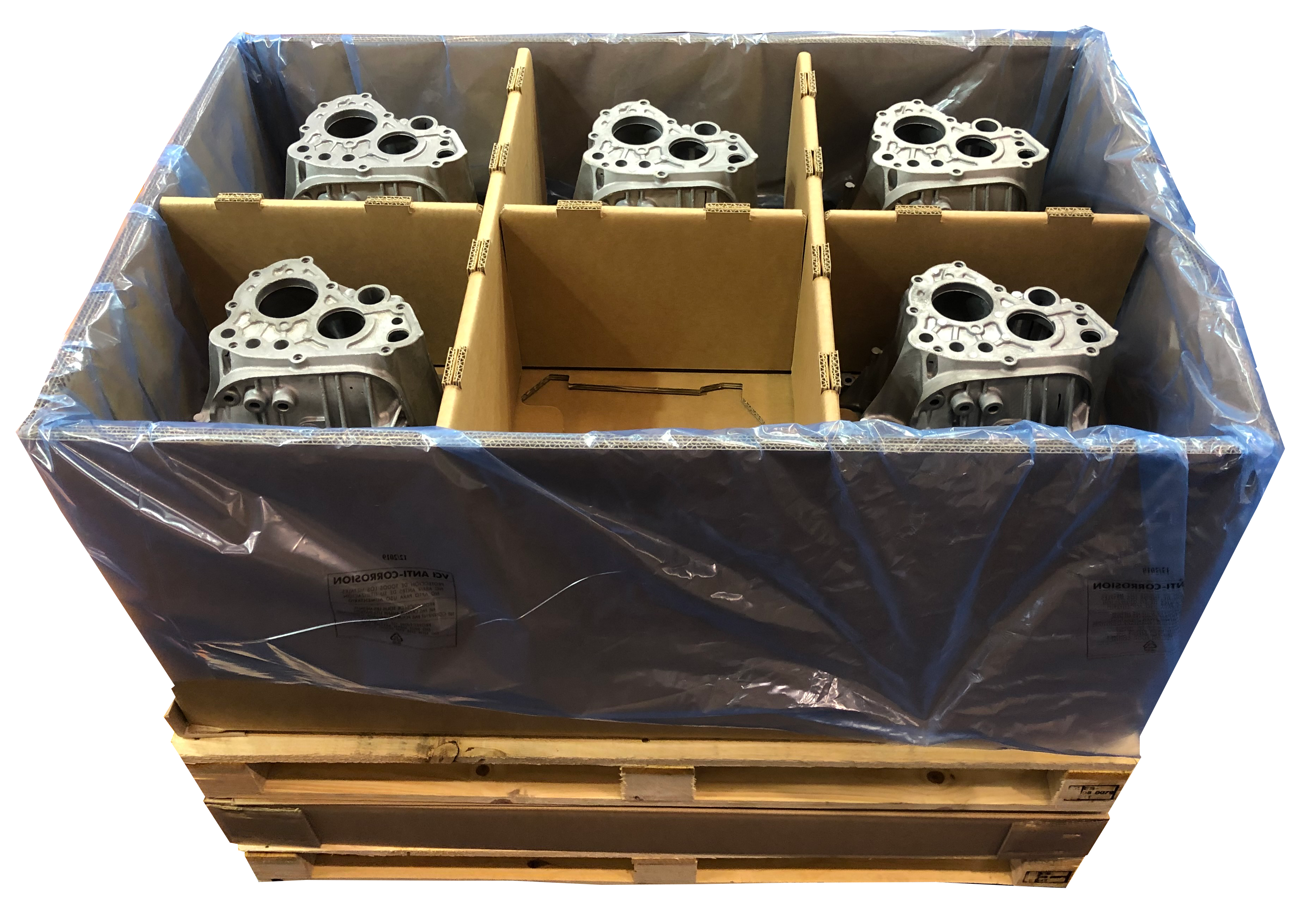 Land transport: The most important aspect here is the use of space. Therefore, packaging and containers, as well as being adapted to the product, must be optimised for the use of the space available during the journey.
Finally, we must consider the place of destination, as export packaging must comply with very demanding regulations, depending on the type of product being transported and where. Phytosanitary and transport regulations must be taken into account, as well as the different approvals required.
However complex it may be, there is always a solution to optimise the packaging and at DS Smith Tecnicarton we can help you find the right solution for the export of your goods.