Special packages for ESD products
Electrostatic protective packaging is very well known by manufacturers of electronic products. Normally, the damage caused by electrostatic discharge ESD does not appear as failure to start installation or test equipment. However, continuous degrading in installation time and cumulative deterioration that leads to a total failure of the component over a period of days, months or years.

Therefore, there multimaterials ESD packaging treatment that protect electronic circuits and components from electrostatic discharge.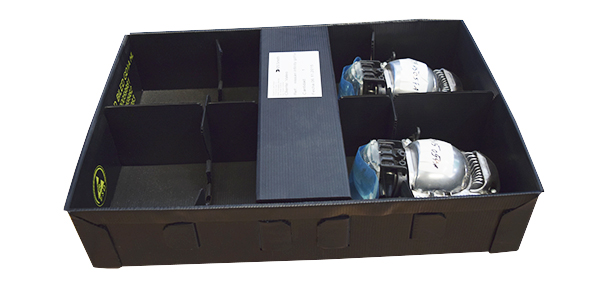 Our packages are very effective for protecting ESD parts throughout the production chain: storage, transportation, assembly line ...

Among this range of packaging as we can supply, highlights the full range of trays: thermoformed, made of EPP, polypropylene, cardboard ... all with the additive Carbon Black in the main material, which makes them suitable to transport ESD products without damaging their loads. Made as to transport parts to have a perfect accommodation to avoid breakage and scratching unnecessary movement along the supply chain.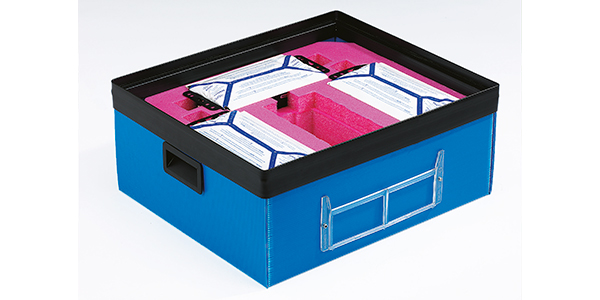 This additive can also be added to packaging materials that constitute larger, such as large containers of polypropylene (returnable) and cardboard (single use), as well as plastic pallets / wood.

Not only is it possible to make the conductive packaging, but also the fittings of the ESD materials to protect the parts being in direct contact with them. To this end, we can supply inner polypropylene, carton, EPE, flexible fabric ... All designed to measure the product and in different conductive materials to ensure product protection against shock, impact and vibration. For any type of packaging: box cardboard, metal structures, trays ...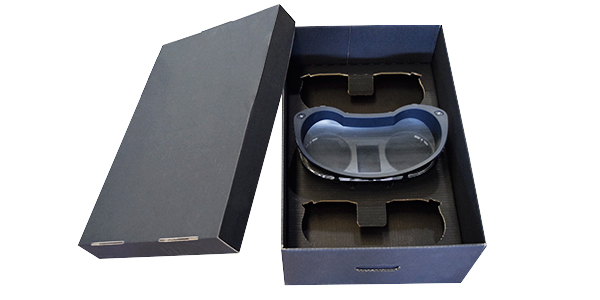 For more information about this packaging, do not hesitate to contact us.