Corrugated cardboard pallet
Our cardboard pallet is entirely made of corrugated cardboard, it supports up to 3,000 kilos weight in static and 1,000 kilos in dynamic. The great advantage of this pallet is that it only weighs 5 kilograms, is completely reusable and recyclable. It has been developed with four inputs so it is very versatile from the standpoint of logistics and is valid for the road roller.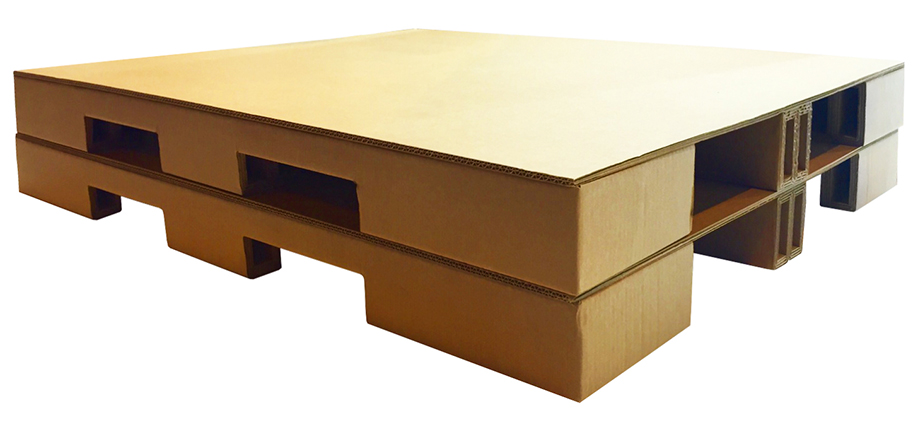 We took advantage of November 2015 and our double presence these days in Empack, fair held in Madrid and Europack taking place in Lyon to present this product that can dramatically reduce business costs.

In addition, as has happened with other products that have replaced wood for corrugated cardboard, this new pallet reduces transport costs, as the corrugated board weighs less than wood and therefore requires less effort from the vehicles. It is also safer handling by operators, since it do not contain dangerous parts, or metals; and once it has completed its life cycle, it is a fully recyclable product.
this product

is the continuation

of our daily work

to innovate in the

sector of packaging

, w

e think we can

always give

a better solution

to the entire sector