DS Smith Tecnicarton will exhibit at Empack Oporto
The company will showcase up to 6 different industrial packaging solutions at Empack Oporto
DS Smith Tecnicarton will be present at the next edition of Empack Porto with a wide range of products. Up to 6 industrial packages representing the variety of designs and innovations that the company can develop.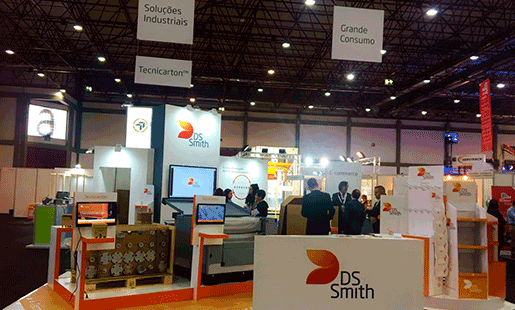 On this occasion, the presence of packaging for the automotive and industrial sectors such as Tecnipack stands out, made of both plastic and corrugated cardboard and both customised with flexible packaging or foam and polypropylene, respectively. It should be remembered and highlighted that Tecnicarton has the capacity to distribute these products in a reduced delivery time, since thanks to its optimum management it can develop them in a 30% less time than the rest of the producers.
Another of the star products of this fourth edition of Empack Porto will be Tecnikit for car dashboards. It is an industrial packaging that, due to its design and operability, allows access to the assembly line without the need for intermediate loading or unloading movements. This design and its functionality won the IPA Award for Innovation at the last edition of Empack Madrid in November 2017.
To complete the range of products that Tecnicarton will be exhibiting in Oporto, the company will also be showing Tecnitank, export packaging made of fivefold laminated cardboard and metal packaging that allows the automotive industry to customize the interior distribution according to the size and weight of the pieces.
For Alicia Correa, Communication Manager at Tecnicarton, "the Portuguese market continues to be strategic for the company, which is why we repeat our presence at our fair". Correa has highlighted "the diversity of markets to which we can supply our tailor-made solutions, as Portugal has a powerful industrial sector, especially in the north, and important sectors such as agriculture, where we can also provide solutions".