Benefits of bespoke industrial packaging
At DS Smith Tecnicarton we are experts in the manufacture of bespoke industrial packaging, the best solution to reduce costs, minimise risks and achieve sustainability objectives.

In order to choose the right packaging adapted to the requirements of each supply chain, it is essential to first identify the specific needs of the entire cycle. The packaging must meet various requirements, such as adapting to the product and protecting it, taking into account the different points in the logistics chain, from the means of transport to the space available for storage, as well as taking into account whether it will be stored or go directly to assembly lines. The internal objectives of the company must also be analysed, such as sustainability objectives, optimisation of packaging and production times or cost reduction, among others.
Importance of customised industrial packaging
New market trends are making customised industrial packaging more important than ever. This type of packaging has become a tool for optimising logistical processes, as well as providing maximum protection for parts.
It is very important to note that if packaging is not designed in an efficient way for logistics, the performance of the entire system will be poor and can result in increased costs and increased risk of accidents affecting parts. In this context, at DS Smith Tecnicarton we design and manufacture tailor-made industrial packaging solutions that meet the requirements of each market, taking into account the needs and characteristics of each part or product. The goal of our experts in industrial packaging engineering is to find, design and implement a comprehensive solution for the internal and external logistics operations of companies.
For all these reasons, our customised packaging solutions are the most demanded. Among its advantages we can highlight the following:
Greater protection of parts
Made-to-measure industrial packaging offers great protection to the parts being transported, as it prevents movement, scratches and breakage, both during transport and storage.
Our solutions, as well as being made-to-measure, can be multi-material for any industrial product, as well as having interior fittings for greater protection of the parts, such as positioners and separators, designed so that the maximum number of parts per packaging can be incorporated and can go directly to the assembly line and be integrated into Lean programmes.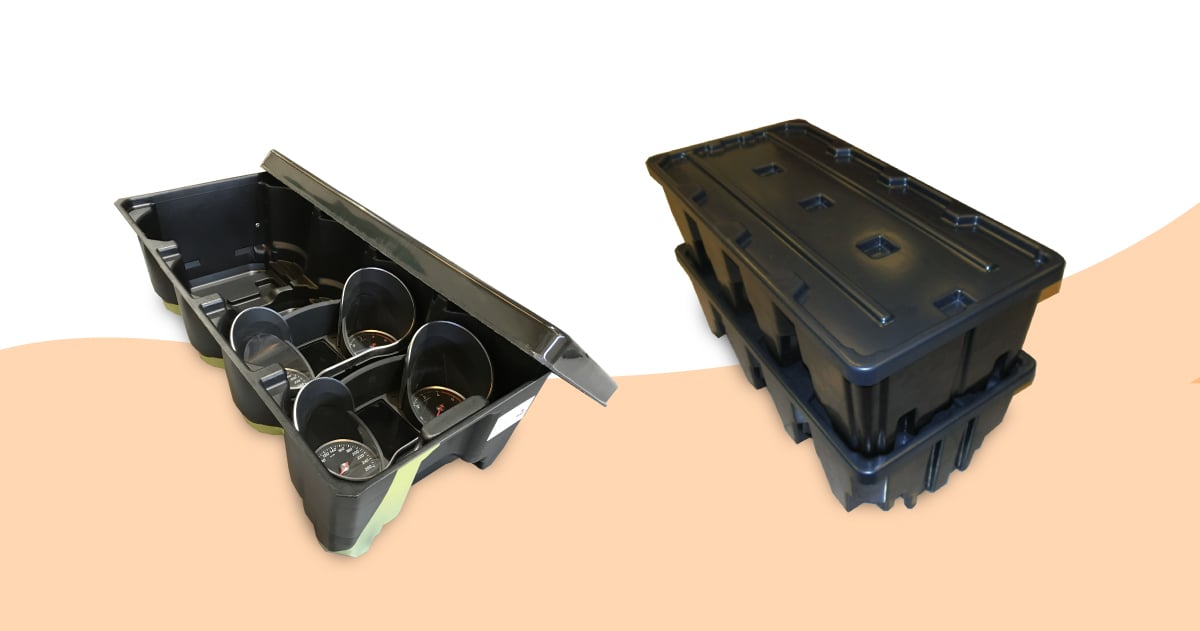 Reduce costs and carbon footprint
Choosing the best packaging aims to reduce direct costs (materials and waste management) and indirect costs (packing process, handling, storage and losses due to damage). Therefore, in the design stage, our experts take into account the characteristics of the products such as weight and volume, fragility, whether it is perishable or not, level of danger or value of the product, among others. They also analyse the production and packaging process. In this way, we offer solutions adapted to the real needs of our customers, helping them to reduce costs throughout the supply chain.
Promote sustainability
With bespoke designs, we ensure that as many parts as possible can be transported per package in perfect condition, resulting in a reduced carbon footprint as fewer lorries are needed for transport, as well as lower costs.
In addition, with bespoke, multi-material solutions, we avoid the use of filler materials and can offer 100% recyclable packaging made from corrugated cardboard, as well as reusable packaging and containers. In this way, we reduce the number of raw materials needed to produce packaging and minimise waste generation, helping companies achieve their sustainability goals.
Ready for the assembly line
For those industries, such as automotive, where parts go to production lines, they can make a significant difference to both production times and costs. As bespoke solutions, they can be designed to be ready to be fed into assembly lines, a way of optimising the logistics chain from part source to assembly.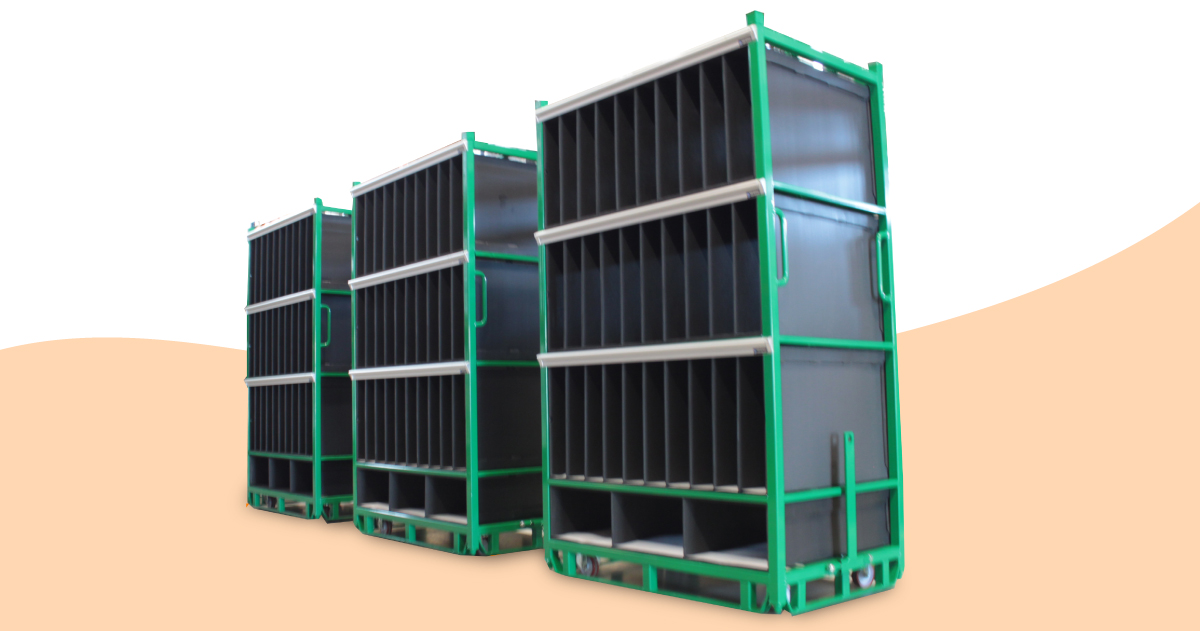 They comply with current regulations and approvals.
On many occasions, and depending on the product to be contained, packaging must comply with very demanding regulations. For example, legislation and regulations that regulate the characteristics of the packaging, such as technical norms (standards such as UNE or ISO), international transport regulations (for example, the International Standard for Phytosanitary Measures No. 15 or ISPM-15), legislation related to the environment or regulations that affect the handling and marking of dangerous goods, such as the European Agreement concerning the International Carriage of Dangerous Goods by Road, ADR.
Taking into account the different points mentioned above, we offer sustainable and value-added packaging solutions, including design services, supply chain optimisation and innovations. Do we optimise your packaging? Get in touch so our team of experts can advise you.