Packaging for the transport of dangerous goods
Moving dangerous goods without the correct packaging, in addition to posing a risk to everything around it, may entail the retention or return to the point of destination, entailing an economic cost.

For the transport of hazardous materials or substances, specially designed packaging is required by law. If the substances are not transported correctly, they pose a potential risk to human health, to the transported product and to the environment.
There is a wide variety of dangerous goods. From medicines, chemical products or explosive substances, to flammable, toxic or corrosive substances, among others. In other words, all products (solids, liquids or powders) that can cause damage or pose a risk to nearby materials, people or the environment are considered dangerous goods.
Classification of dangerous goods
The transport of dangerous goods requires specific approved packaging, with its corresponding certificate in accordance with the regulations in force (ADR, RID IMDG, ICAO-IATA).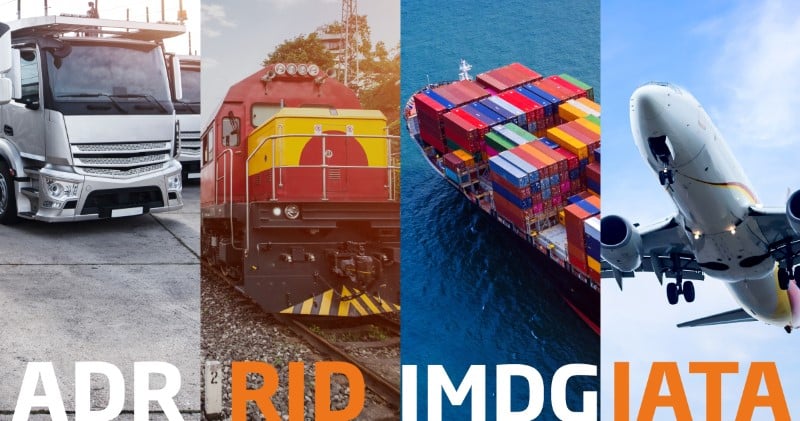 Depending on the level of risk, dangerous goods can be classified into:
🔶 Packing group I: Very dangerous goods.
🔶 Packing group II: Moderately dangerous goods.
🔶 Packing group III: Substances with a lower degree of danger.
In addition, 13 categories are established to classify dangerous goods according to the type of product:
Class 1: Explosive substances and articles
Class 2: Gases
Class 3: Flammable liquids
Class 4.1: Flammable solids, self-reactive substances and solid desensitized explosive substances.
Class 4.2: Substances which may undergo spontaneous ignition
Class 4.3: Substances which, in contact with water, give off flammable gases
Class 5.1: Oxidizing substances
Class 5.2: Organic peroxides
Class 6.1: Toxic substances
Class 6.2: Infectious substances
Class 7: Radioactive substances
Class 8: Corrosive substances
Class 9: Miscellaneous hazardous materials and articles
It is worth mentioning that the level of risk will vary according to the dangerousness of the goods and not according to the class of product. Therefore, there are products such as explosives (Class 1) that may be in different packaging groups, depending on whether their explosion would occur individually or may cause other products nearby to explode.
DS Smith Tecnicarton Approvals
All our packaging has the necessary approval systems, complying with the quality standards and regulations in force.
Among our wide variety of approved packaging, we can highlight the design and manufacture of sustainable packaging for different sectors, including the automotive industry.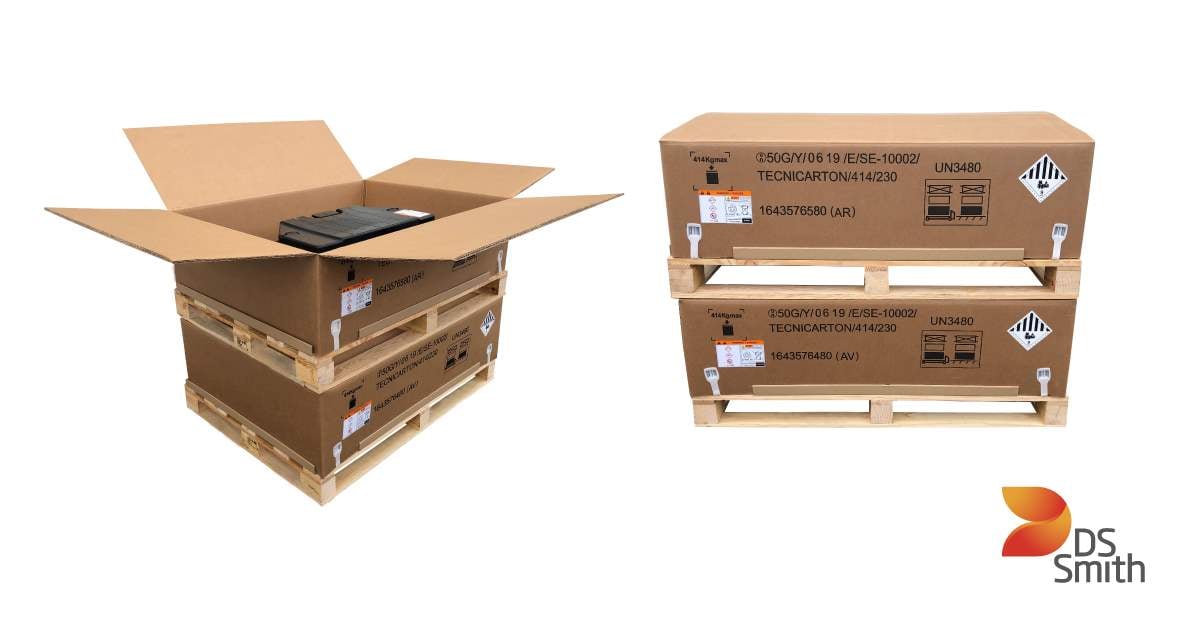 Within this sector, we have solutions for the transport and storage of car batteries, such as the packaging developed for Groupe PSA. This solution, which has Class 9 approval for dangerous goods, is made of single-use cardboard-wood, eliminating return, maintenance and cleaning costs, making it a much more sustainable packaging than its metallic predecessor.
Another example is our airbag packaging, both returnable and single-use. Our solutions offer 30% time savings and 40% cost savings compared to other solutions on the market.
As a UN-certified company, we are committed to respecting the strict regulations concerning the handling and transport of dangerous goods.