DS Smith Tecnicarton designs a more resistant folding carboard packaging
The system is designed to be ensambled with a single movement

DS Smith Tecnicarton has developed an export packaging solution in cardboard with a 5-wave laminated body and folded into a single piece that is stronger and saves time and space.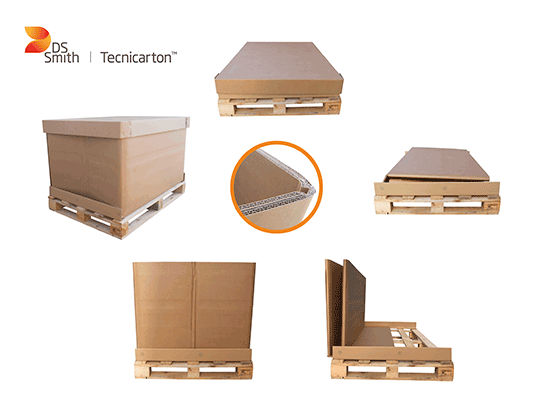 Because the fifth wave is counter-channel, the resistance to vertical compression and axial forces is strengthened. This results in higher buckling resistance and higher stacking capacity, which translates into savings in storage space.
In addition, the unique design of the folding system of this package allows a single piece to function as bottom and body and to be assembled with a single movement. This innovation introduces significant cost savings in the assembly process, as times are significantly reduced.
As it is a cardboard package, it is lighter than its wooden counterparts. The occupational risks linked to the handling and assembly of the packaging are also minimised thanks to the substitution of wood reinforcement elements.
The disruptive nature of this solution was recognised by the experts at EMPACK 2018 who awarded it an Inspirational Packaging Awards (IPA Awards) in the Technological Innovation category.