Packaging and its influence on e-commerce
The use of cardboard is presented as the first option for companies that see in this material, 100% recyclable, a solution with the capacity to adapt to any type of product and its characteristics
According to the latest data from the sector, e-commerce in Spain grew by 29% in 2018. What is certain is that e-commerce in our country is booming and this has led, consequently, to growth in packaging, a market in which companies in the packaging sector take on the challenge of improving the characteristics and possibilities that allow it to be personalised and adapted to the specific needs of each client.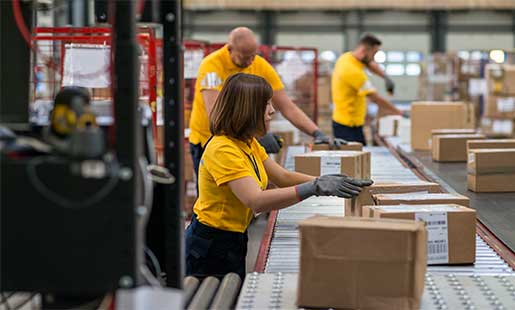 Today, in an increasingly competitive market, companies have begun to realize the need to differentiate their product from the competition and have begun to use packaging as a powerful marketing weapon to boost their sales.
The fact is that a sale does not end when the final customer has paid for the product, but rather, on the contrary, this is the beginning of the most important part of the process, which is to build customer loyalty and not only get them to buy our product again, but also to recommend it to their contacts.
The packaging of a product is its letter of presentation and a reflection of the values of the brand, so it is very important to focus efforts on ensuring that the packaging respects what we want to convey. If, in addition to being a visually attractive packaging that attracts the attention of the receiver, we manage to maintain and conserve the product in optimum conditions throughout the process, we will be ensuring an advantageous position in an increasingly competitive market.
For brands, an important opportunity to differentiate themselves is to connect with their consumers through an issue that is of particular concern to society in general and which is the issue of recycling.
In this sense, the use of cardboard in the world of e-commerce is currently presented as the first option for companies that see in this flexible material and 100% recyclable, an industrial solution with the capacity to adapt to any type of product and its characteristics, resistant, and with the capacity to provide the product with an optimum presentation and conservation during its journey to the final consumer.
At Ds Smith Tecnicarton, aware of current market trends and maintaining our firm commitment to the environment, we manufacture a large part of our industrial packaging in corrugated cardboard and we design it to withstand the quality demands of our customers' products.