DS Smith Tecnicarton, Platinum Sponsor of the 1st edition of Automotive Meetings Madrid
More than 50% of Tecnicarton's production is aimed at the automotive sector


DS Smith Tecnicarton will become Platinum Sponsor of the 1st edition of Automotive Meetings Madrid, the international event aimed at the automotive supply chain, which will take place on 26 and 27 June at Ifema and will bring together more than 200 companies from 19 different countries.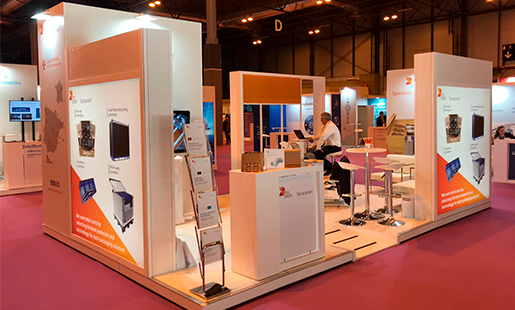 Tecnicarton's presence at this meeting aims to foster collaboration with companies in the automotive sector, a sector to which more than 50 percent of its production is directed.
In this sense, the company's experience in the automotive industry has allowed it to develop a range of multi-material industrial packaging, designed to protect each of the parts and designed and manufactured to meet the needs of each customer.
The dynamic automobile industry requires the safe transport of its high quality parts. Since these are very specific parts, they require their own personalised packaging. For this reason, Tecnicarton offers customized solutions to each of the needs such as, among others, cellular polypropylene boxes, returnable and foldable plastic containers or metallic packaging solutions for a multitude of applications; designed to measure each product and conditioned on the basis of the parts to be transported and with which the company tries to give a multi-material and multi-technology packaging approach to its products.
In addition, Tecnicartón has a line of packaging for export that offers different folding options adapted to each need and saving space occupied in the delivery of empty packaging and its storage; as well as packaging designed to measure the product for the supply of parts in the production line that allows optimizing its logistics chain from the origin of the part to its assembly.
Automotive Meetings Madrid is the first event to be held in Spain and consists of a series of B2B meetings between the different operators in the international supply chain aimed at power (Tier 1, Tier 2, Tier3, OEM-related services, new technologies, logistics, attracting talent...).
In addition, the meeting will include a plenary conference and the celebration of several round tables in which experts from the automotive industry will debate topics such as digital transformation, innovation or Industry 4.0.