Tecnipack solutions for the automotive sector
Product protection and optimisation of logistics processes are the main characteristics of the solutions presented by DS Smith Tecnicarton for this sector.

When we refer to the automotive sector, one of its greatest quality requirements is that the parts reach their destination in perfect condition without suffering any scratches, rubs or marks during transport to their destination.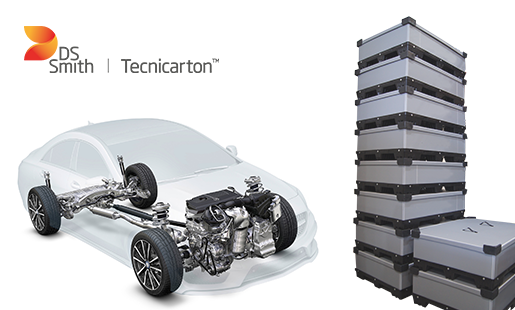 For this reason and after carrying out several tests and presenting different prototypes, in Tecnicarton we managed to develop an industrial packaging that, in addition to guaranteeing the protection and care of the pieces, optimizes the logistic processes, thus reducing the costs of the suppliers and automobile manufacturers.
Tecnipack® reusable containers include a range of products made of plastic or corrugated cardboard, high capacity and foldable, specially designed for round trip circuits. The materials used for their internal conditioning guarantee the protection of the pieces, adapting to the needs of the product and thus offering the possibility of transporting as many pieces as possible per package.
Tecnipack containers are available from standard sizes to fully customized containers. In addition, they are manufactured with 100% recyclable and high-strength materials, which allows for optimising stacking, reducing up to 80% of the folding volume in the case of plastic Tecnipack®, which means optimising warehouse space as well as saving on transport, process and repacking costs.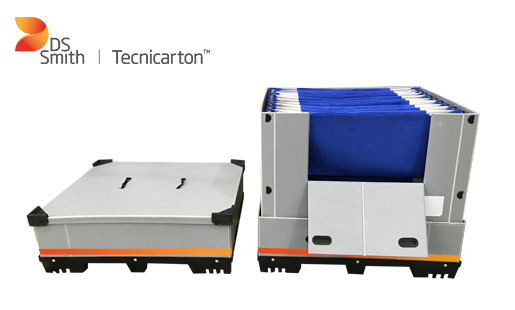 The Tecnipack® system made of corrugated cardboard has the same features as its plastic counterpart, both save space thanks to stacking and allows the empty packaging to be returned thanks to the possibility of folding. It is distributed in kit format with a plastic pallet, the body in corrugated cardboard and a thermoformed plastic lid, which gives us the opportunity to customize them according to the objects to be transported.
A large part of our sales are focused on the design of packaging for the automotive industry. For this reason, in Tecnicarton we work to design the packaging that best adapts to the needs, selecting the best materials, personalizing it and offering solutions and alternatives that allow us to offer the best product that our client needs.