DS Smith Tecnicarton is Platinium Sponsor of the 6th ISTA European Packaging Symposium
DS Smith Tecnicarton strongly supports the organization of the 6th edition of the ISTA European Packaging Symposium to be held in Valencia from 7 to 9 March.
This meeting of the main responsible for the packaging and supply chain of large European companies will be held in the facilities of ITENE.
Our company is one of the Platinum sponsors of the event, so we will be proud to facilitate the holding of this international meeting.
For Tecnicarton this support responds to the commitment that the company has for years for the development of a strong packaging sector and committed to saving costs for users and customers; With the optimization in the delivery of products, and with environmental sustainability, the cornerstone of all our projects. And also a commitment with the companies of the sector and collaborators to be able to develop joint projects.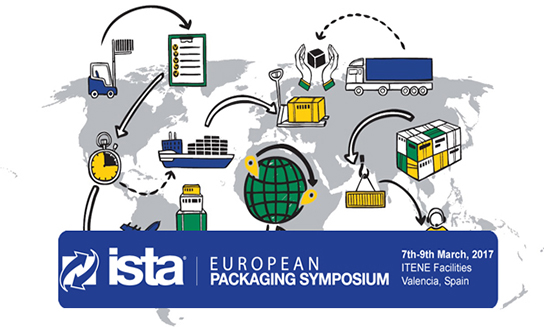 In this 6th Edition of this Symposium the topics to be discussed will revolve around the new challenges of packaging for distribution: from Exportation to online sales. That is, to review with customers, suppliers and logistics services the entire value chain that allows the transport of products from one point to another on the planet.
Our participation is not just as sponsors. We will also have a speech where we will develop our vision on industrial packaging innovation.
So our commitment to this meeting is total and our commitment to the sector, obviously, too. We want to take the opportunity to welcome all the companies that have already confirmed their presence from Cocacola, to Ikea, to UPS, ITENE - our host, Rajapack or Smithers Pira, among others.
And of course, we also appreciate the support to the media such as Handling and Storage, Tecnifood, Alimarket, Infopack, Eurocarne, Pakaging Europe and Packaging Journal.