DS Smith Tecnicarton designs packaging for ZUMEX® SOUL professional juicer
We interview Marta González, responsible for purchasing at ZUMEX®, a world leader in the design and manufacture of innovative fruit and vegetable squeezing systems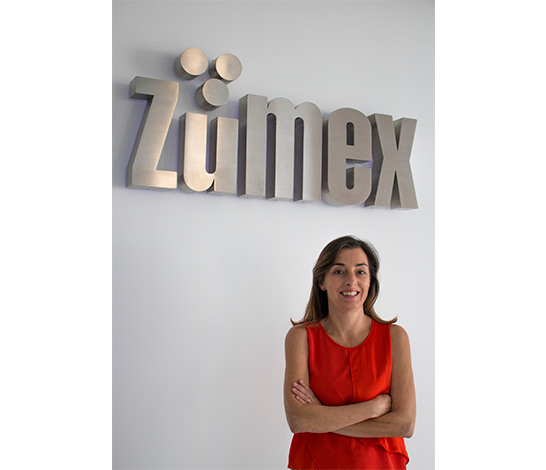 We are talking about the company that has managed to internationalize freshly squeezed orange juice and globalize it, so that throughout the world's restaurants know their products. They have been the authentic apostles of freshly squeezed orange juice in the five continents. Its range of products is completed with professional blenders and vending machines.
This leadership position is based on an exquisite attention to detail and quality product. This is why they have chosen DS Smith Tecnicarton for several of their packaging, but especially for their SOUL range, the most compact and elegant professional juicer on the market. With modern and refined lines, the packaging had to be aligned with the quality, the presence of the product and its volume and weight.
Question: Marta, thank you for receiving us and first of all, let's talk about what ZUMEX® is.
Answer: ZUMEX® Group is the world's leading company in the design and manufacture of innovative solutions for fruit and vegetable squeezing for over 30 years. A company that was born with a clear international vocation and today has a presence in more than a hundred countries, spread over five continents.
Our hallmarks are design, experience and technology. All this has made us a world reference in the design of automatic juicer machines for the hotel, restaurant and retail equipment sector, as well as turnkey industrial solutions for food processing.
Question: How did you become the leaders in this sector?
Answer: Part of our success is the development of patented technologies and premium systems, such as the pioneering Original System® squeezing system, which guarantees the highest quality and best juice taste. A technology that allows precise cutting and, in combination with the rotating drum system, prevents the bark from coming into contact with the juice, preventing it from being contaminated by acids or essential oils in the skin. The result: the best fresh juice freshly squeezed.
Question: What is your role in the company?
Answer: I am currently responsible for purchasing, and my task is to select the best suppliers for each project. This is a task that allows me to know the added value offered by the snowcaptains and not to let myself be carried away by the price alone. Coordinated work with marketing department and innovation.
An important characteristic is that all our machines are made in UE, which also includes our suppliers, because for us quality is the fundamental premise.
Question: Since when do you work with Tecnicarton?
Answer: ZUMEX® Group's relationship with Tecnicarton dates back to 2009, prior to my most recent incorporation. And from the very beginning we have continued to trust them for their speed of response, their flexibility and the ability to work in a team, side by side.
We value very much the speed with which they can send you a sketch is very high and you can imagine the type of packaging they can develop. It also highlights its ability to develop resistant packaging, on the one hand, but also with a careful design. This has been the case of the project we have developed for our SOUL line.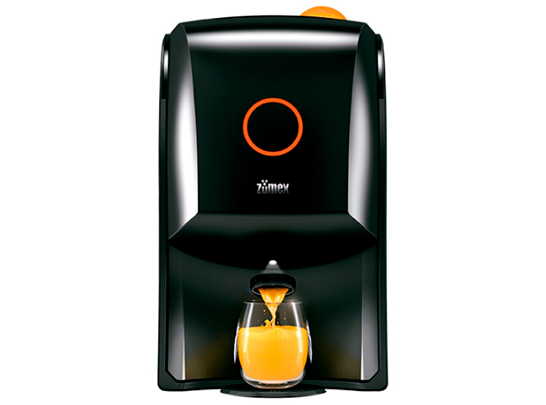 It is a beautiful and compact juicer designed for small hotels, country houses, small hotels, small cafes or gourmet shops and has even come to give the jump private homes, especially in the case of markets in Canada and the U. S. with a higher purchasing power and more space in their kitchens. That's why we needed robust packaging, but at the same time it conveyed the messages of our brand and our product. And thanks to our joint work, we have succeeded.
Question: How important is packaging to your product type and supply chains?
Answer: For us the packaging is part of the product, it is one more piece, an extension of the product. That's why we take care of its design and we work from the beginning, so that it transmits the values of our brand fulfilling the functional and aesthetic objectives.
Question: What solutions did Tecnicartón provide in terms of packaging?
Answer: We can define it as Co-innovation: we can speak of "shared innovation with the provider-partner of development". This is a working model in which our R+D+i team works together with its engineers to give shape to a packaging that meets our objectives.
Question: When did you consider the need for a specific type of packaging for your products?
Answer: We have always thought about the product as a whole, designing the concept from all angles, and packaging is key to transmitting the values of the product, in addition to fulfilling its function of transport and logistics.
Question: What distinguishes Tecnicarton's service and products from other packaging suppliers?
Answer: As I said before, from flexibility, speed, to the concept of co-innovation that we have introduced. All this allows us to work Tecnicarton as if it were another part of our company.
Question: What projects are you currently developing with Tecnicarton?
Answer: Well, in addition to the packaging for the SOUL range, which stands out as a unique project, we have developed an industrial packaging for transporting the crankcases of the juicers. Thanks to the innovation that Tecnicarton has provided us with the crankcases in perfect condition and we have increased the number of pieces per package, which has resulted in considerable savings.
Question: How important is innovation in ZUMEX® strategy?
Answer: For more than 30 years we have been international leaders in a highly competitive sector and our products are present in more than a hundred countries. A positioning that we have achieved both for the quality of our machines and for innovation and care for the design of our products. These are the characteristics that define us and that form part of the ZUMEX® germ.
Proof of this is that in the last five years alone we have patented and registered more than 10 developments, thanks to the effort and constant investment in R&D&I. A tireless effort to innovate that is reflected in machines such as SOUL, Speed Pro, Minex, Versatile or MASTERY, aimed at different contexts of use, and are a clear example of our eagerness to create new developments.
Question: What are the medium- to long-term objectives and what role does Tecnicarton play in this development?
Answer: We certainly have your experience and values, so we hope that in the next few projects we can continue to collaborate.