DS Smith supports Mountaire Farms' 'Thanksgiving for Thousands' community outreach in Maryland, Delaware and North Carolina
DS Smith provides boxes, resources in support of Mountaire Farms' 28th Annual Thanksgiving for Thousands.

DS Smith proudly assisted packaging innovation partner Mountaire Farms by donating corrugated boxes and employee resources as part of its efforts to provide wholesome Thanksgiving meals to residents in Delaware, Maryland, Virginia and North Carolina.
Mountaire's Thanksgiving for Thousands program, now in its 28th year, will distribute tens of thousands of food boxes to more than 150 churches, non-profits, food pantries and community groups who help distribute the food boxes to families in need, supplying a nutritious meal for the Delmarva and Lumber Bridge and Siler City, N.C., communities Mountaire serves.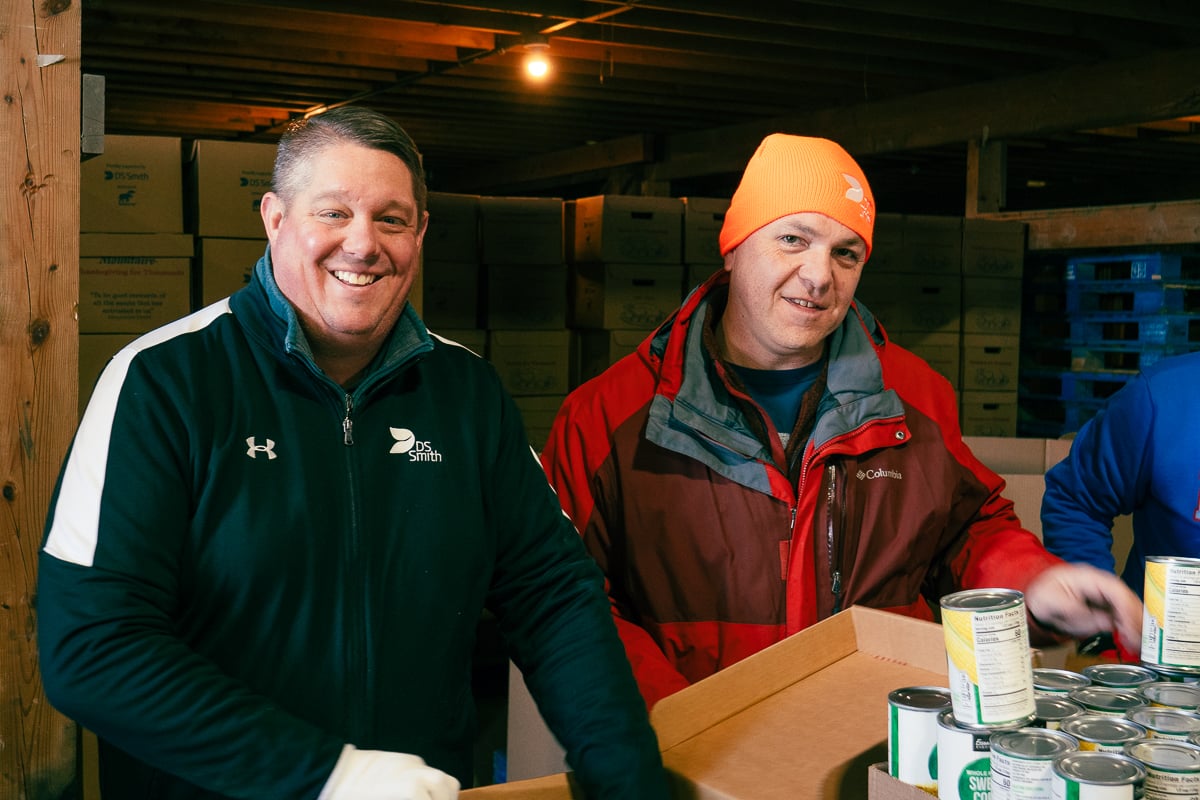 DS Smith donated the custom-printed boxes again this year, and dozens of employees donated their time and energy behind the scenes to assist with coordinating the production, delivery and assembly of the boxes, as well as packing the meals onsite as part of the onsite volunteer support.
"We're proud to once again be a part of Mountaire's annual Thanksgiving for Thousands program," said Melanie Galloway, Vice-President of Sales, Marketing and Innovation at DS Smith North America Packaging.
This a great cause, and we're honored to be a part of it. Supporting the local communities where we work and live is tremendously important to Mountaire and DS Smith, and we're happy to do donate our resources to make it happen.
Every box distributed will provide all the necessary ingredients to cook a nutritious Thanksgiving dinner for up to four people. These ingredients include a Mountaire roaster, corn, string beans, yams, stuffing mix, gravy, cranberry sauce and brownie mix. The dinner boxes will be distributed during the Thanksgiving week to food pantries, churches, and community groups who find families in need.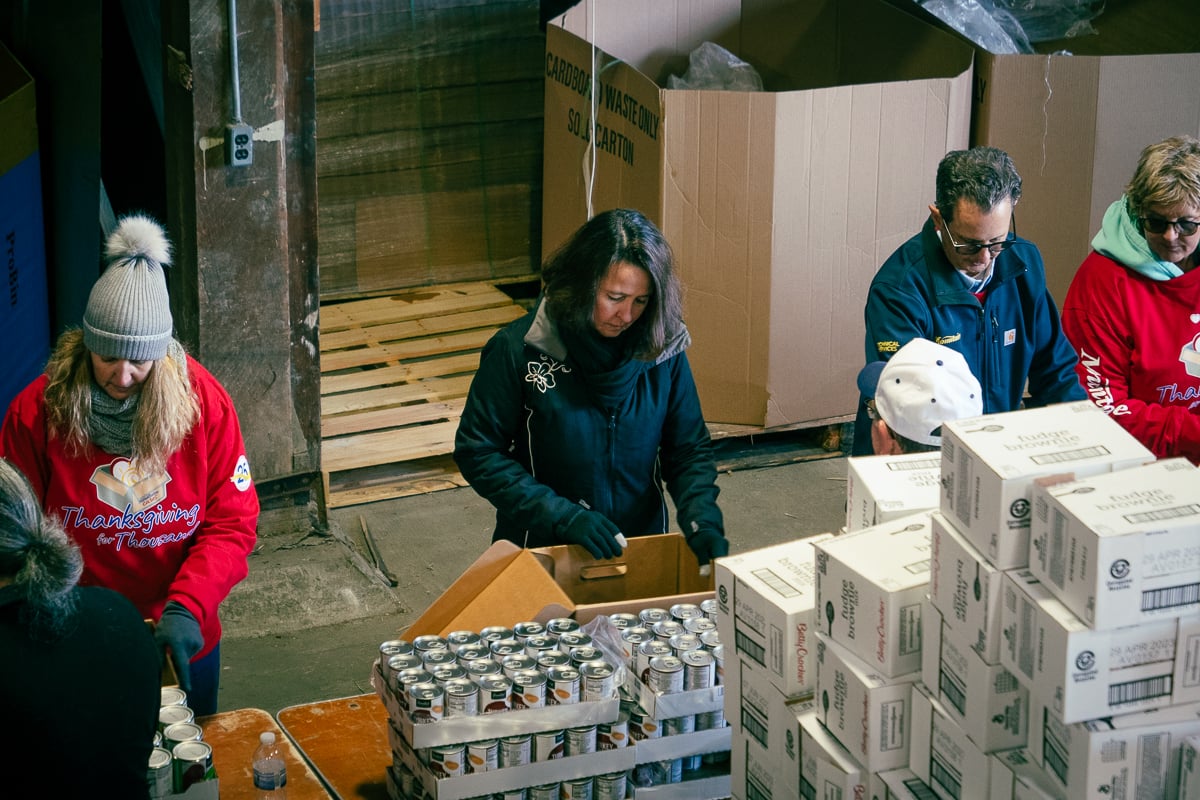 Mountaire Farms & DS Smith's Greencoat®: Good for the environment and good for business
Mountaire and DS Smith have a history of impactful collaborations that benefit the wider community. In 2009, DS Smith Packaging Cambridge partnered with Mountaire Farms to develop Greencoat, a revolutionary, sustainable alternative to traditional wax boxes.
DS Smith's Greencoat boxes have significantly reduced Mountaire Farm's carbon footprint and streamlined its supply chain. The FBA-certified, 100% recyclable, repulpable and compostable box can be used to pack poultry, meat, seafood, fresh produce, floral and stone products.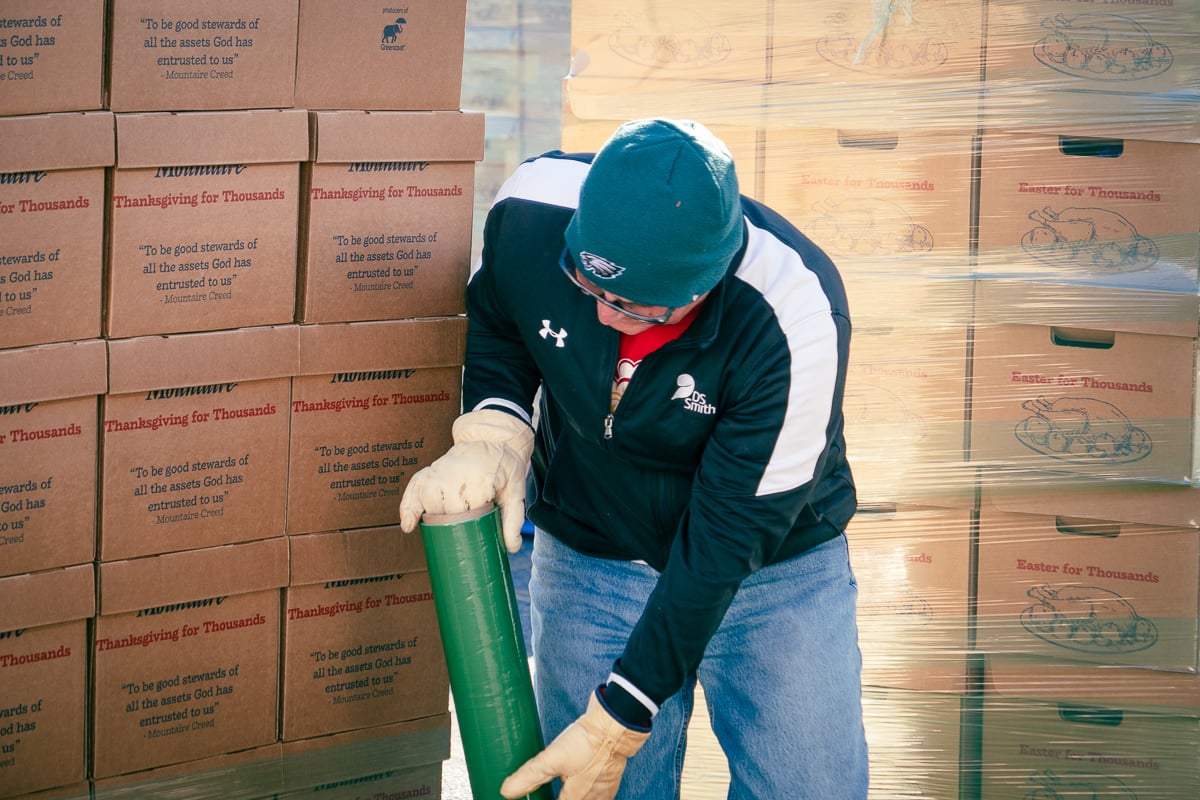 In just the last ten years, nearly 700,000 tons of Greencoat wax replacement boxes were able to be recycled instead of the same number of wax-coated boxes, creating a positive revenue stream and significantly reducing the impact on local landfills, greenhouse gases and vehicle emissions.