In Her Own Words: Melanie Galloway
For Melanie Galloway and her Sales, Marketing and Innovation team, the pandemic required creativity and a new approach to communication and working with customers.

This article originally appeared in the May issue of Bizwoman.
As our communities reopen, women across America see their lives becoming more complicated, juggling responsibilities at home and at work (which is often still at home). For Melanie Galloway and her team, the pandemic required creativity and a new approach to its manufacturing and packing business.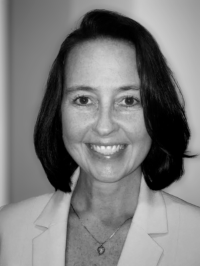 I started my new role at DS Smith last summer, in the midst of the upheaval across the packaging and paper industry. With the sudden spike in e-commerce shipments and greater demand for sustainable packaging as a result of the pandemic, I faced not only the challenges of managing a remote sales, marketing and innovation team, but I also had to figure out – in the moment – how to continue our customer relationships in a radically new communications environment.
(Spoiler alert: We were successful).
As the pandemic upended the most basic elements of retail shopping, DS Smith's packaging and paper operation was deemed an essential business and we committed to honor that designation by keeping our employees working and supporting our customers.
Never had our company's purpose of "redefining packaging for a changing world" been more relevant.
Our purpose is ambitious, and tests us in the best of times. But to truly carry out our mission in the midst of a global pandemic, we needed to focus. That's where DS Smith's culture and core corporate values came into play: be caring, be challenging, be trusted, be responsive and be tenacious.
By consciously applying those values in every situation – with customers, team members and their families and our suppliers – we discovered that we could – and did – overcome the many obstacles COVID-19 presented.
Perhaps the biggest was how sales could interact with customers. One of the reasons I came to work for DS Smith is because the company is well-known in the industry for its hands-on customer service and delivering value through innovation. The new remote mode of working actually gave me and my team the opportunity to come together frequently over video calls with our European colleagues.
We worked together to bring our virtual Pack Right design centers online in North America, so that together, our designers and customers could continue innovating to solve problems and not lose ground to rapidly shifting consumer buying patterns.
To enable all of this dizzying change, DS Smith provided the necessary measures to safeguard the health of our employees and their families as we revamped production lines to accommodate customer orders – sometimes three times their normal volume. Others needed virtually overnight redesigns to turn what had been boxes for spirits, makeup and dry goods into sturdy cartons to ship sanitizers and emergency supplies to medical personnel.
We also developed an anti-microbial coating for boxes and created special corrugated packaging to protect shoppers in retail stores. We even readied the first large-scale design and manufacture of recyclable "cardboard fans" to enliven U.S. sports stadiums, with a safe, fun and sustainable option for teams.
Our workforce stepped up in other consumer-centric ways. For instance, we recently applied the company's Greencoat technology to products that will replace Styrofoam coolers and plastic bags at grocery stores.
I'm fortunate to work for an industry that prides itself on the inherent recyclability of its products and careful management of the raw materials that go into it. And we're aggressively working with our like-minded customers to implement circular economy designs with our forward-thinking Now and Next sustainability strategy. This strategy is core to our circular business model of eliminating waste and maximizing the value of the resources we use.
With the rush of business challenges – and seemingly unending video meetings – the key to success in this new way of working is for team leaders to help their staff set and keep personal enrichment goals outside of the home office environment. For me, I've been focused on fitness, with a goal of completing 20,000 steps daily, which adds up to roughly 10 miles.
You have to find a balance between work and family. It's important for both physical and mental health, and keeping you at your best for your family, friends and work. DS Smith values that balance, and working for a company that puts its core values into practice can be an influential and rewarding cause at a time of unprecedented uncertainty.
Melanie Galloway is Vice-president of Sales, Marketing and Innovation for DS Smith North America.