Small steps, giant leaps. 12 ways we are innovating to deliver the Circular Economy
There's little doubt about the size of the challenge our planet is facing. The positive news is a key solution to climate change already exists: the Circular Economy. There's no silver bullet to deliver it, but we can make giant leaps by sharing and replicating every small innovation across businesses and society, across the world. We've already started doing it.

From our packaging designs to our internal processes to our sources of power, we are innovating every day across Europe and North America to deliver the Circular Economy.
We are one of only seven packaging companies in the world to join the UN Race to Zero and we have signalled our intentions to design out waste and pollution, keep products and materials in use and regenerate natural systems – the principles of the Circular Economy – in our ambitious Now & Next Sustainability Strategy.
To achieve this, we're investing £100m in Research & Development over the next five years. We are in a unique position because of our size and scale and we have created entire new innovation teams and virtual platforms that facilitate a seamless, speedy exchange of information and ideas throughout our business. Every little innovation, multiplied across our 300+ sites in 37 countries, has the power to make a significant global impact.
Here are just 12 ways we are innovating today to deliver the Circular Economy.
Pioneering robotics
The papermaking industry isn't famous for change but we're reversing the trend. As early adopters of new technology and new ways of thinking, we're embracing Industry 4.0 – the fourth industrial revolution. Focused on digitalisation, Industry 4.0 will further boost our use of digital technology with smart and autonomous systems, fuelled by data and machine learning. You'll find one example at our Kemsley paper mill, where to move paper more quickly, safely and sustainably we've taken diesel trucks out of our warehouse and invested in pioneering robotic technology – 10 Automatic Guided Vehicles (AGVs). These are helping to cut carbon and keep materials in use longer.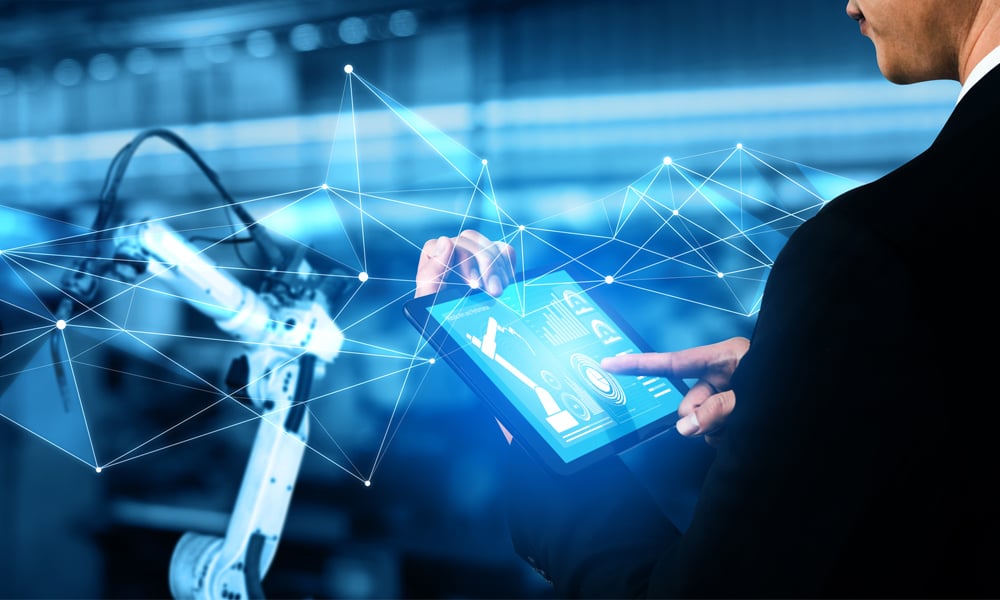 Thinking differently about power
Our circular approach means we always see waste as a potential resource. This is why our Lucca paper mill in Italy is capturing heat previously lost during our paper manufacturing drying process to heat all the buildings on site – replacing fossil fuels and reducing carbon emissions. That's not the whole story: all the power used for paper manufacturing at our Lucca mill is generated efficiently by our own plant on site. Surplus energy is then returned to Italy's national electricity grid. The power plant returned approximately 45MW of energy to the grid in the 20/21 financial year - that's the same amount of power generated by 90 wind turbines*, or enough electricity to supply around 32,833 homes (394 gigawatt hours)**.
* wind turbine generates 0.5MW on average, **standard home consuming 12 MWh/yr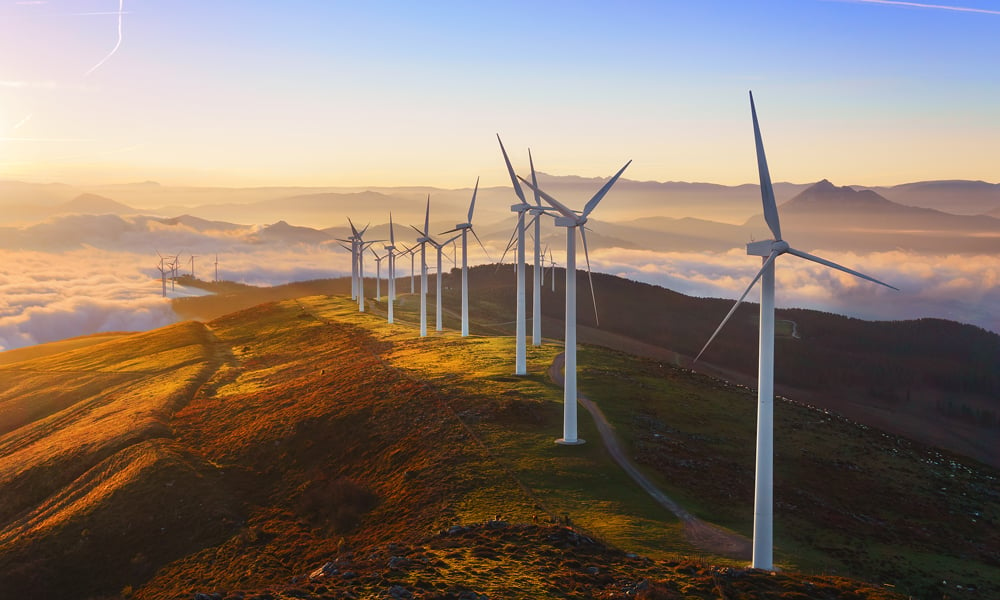 Always pushing boundaries
Our Purpose is 'Redefining Packaging for a changing world'; our pursuit is ongoing and we don't yet have all the answers. However, we will never stop innovating until we find them. Although we are already much more than a box manufacturer, we are not afraid to test our business model further still. In keeping with the transition to a society where we own less and lease more, we are already exploring the concept of 'packaging as a service' rather than just a purchased product. Watch this space…
Designing the next generation of supply chain technology
We've joined forces with Transporeon, a transport management platform and Sixfold, a real-time visibility platform that will make us a more reliable supplier and reduce the impact of transport on the environment. By using the most advanced real-time visibility technology, we can accurately track the movement of our trucks and monitor consignments all the way from our production facilities to our customers' doors. So now we can give our customers delivery times down to the minute whilst also tackling the challenge of empty mileage (and unnecessary emissions) in both our own fleet and our 3rd party carriers too. After successful trials, we're already rolling out the technology across Europe, followed by a further trial in our U.S operations.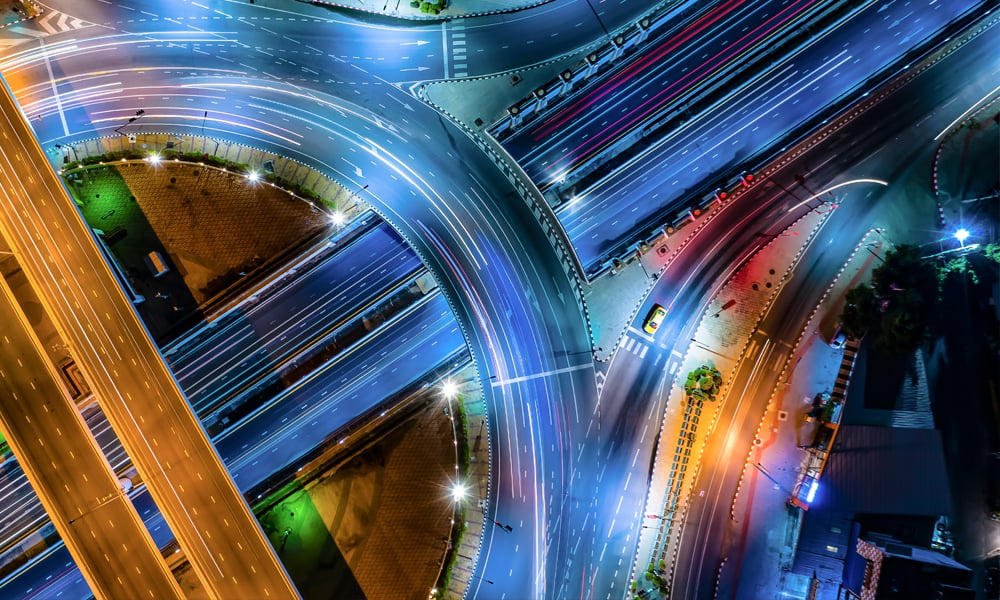 Discovering ground-breaking materials
We are exploring alternative raw materials and fibre sources which have the potential to be a real game changer for our customers and consumers. Along with our own testing programme we are also talking to biotech companies and, in an industry first, DS Smith could use seaweed across our packaging network as an alternative fibre source to wood. We are also exploring how seaweed can play a significant role in replacing problem plastics by acting as a barrier coating to replace petroleum-based packaging used to protect many foodstuffs. We have other natural fibres on our radar. These include straw, cotton and agricultural waste such as cocoa shells or bagasse - the pulp fibre left over after sugarcane is processed.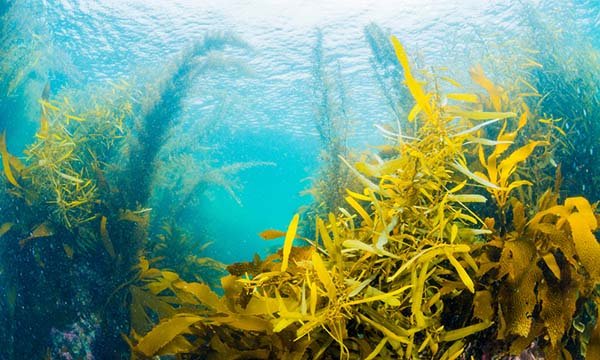 Sitting customers down with designers
We were first to give customers the opportunity to work directly with packaging experts to design and build new or improved packaging prototypes at our Impact Centres. Starting in the UK, and now spanning over 40 Impact and PackRight centres across Europe, our 700+ designers and innovators brainstorm ideas directly with our customers to help increase sales, lower costs, manage risk and ensure their packaging is always 'circular ready'. Not only that, as Covid-19 continues to impact on traditional business processes, we responded by maximising virtual and hybrid interactions with our customers and a wide range of stakeholders, launching our 'Impact Centre Online'. This enables faster speed to market with innovation, and by reducing the necessity to travel in person to our Impact Centres we are cutting carbon too.
Running record-breaking paper machines
The papermaking industry has a reputation for being energy intensive. But a breakthrough at our Kemsley mill, introducing turbo blowers with titanium blades running at the speed of a jet engine to dry our paper, has cut power consumption by around 60%, providing energy savings of 10,000MWh per year. Combined with previously installed turbos on other paper machines, these investments have reduced electrical energy consumption by 19,500MWh per year. This makes our paper machines record-breakers for power-efficiency.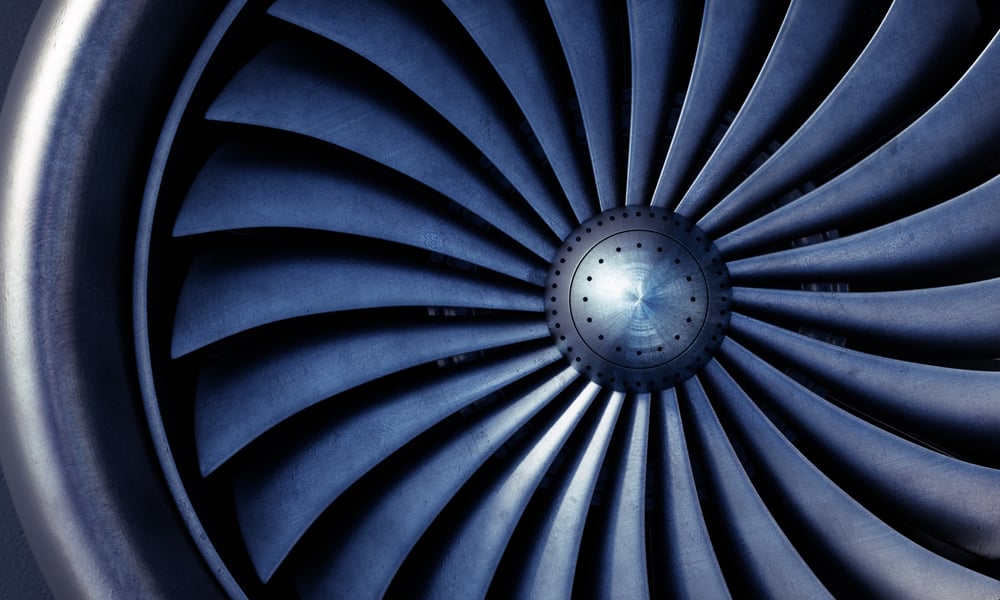 Testing the environmental impact of every decision
Every decision has a consequence. This is why we never look at the sustainability benefits of our packaging in isolation but examine the broader picture. To make this possible we've embedded our pioneering Circular Design Metrics tool – an industry first – at all our packaging sites. So we can measure and compare the sustainability performance of different packaging designs across eight key different indicators: carbon footprint, design for reuse, supply chain optimized, recyclable, planet safe, material utilisation, renewable source and recycled content. Now all our customers have a crystal-clear view of the circularity performance of their packaging and can make informed decisions on which designs meet their sustainability objectives most.
Rehearsing the future
We focus both on the challenges facing our planet now as well as those that will impact on future generations. So it's vital we understand the global forces likely set to shape our industry – and our customers' industries ­– in the years ahead. In 2016 we took a deep dive into some of the future innovations and trends we saw affecting consumers, retailers and manufacturers by 2025. Together with external experts and our customers, we refreshed our work by making four short, exploratory films in the Summer of 2019, just before the global pandemic took hold. It's fascinating to see how we actually factored-in a global shock on the scale of COVID-19 and identified the sea-change that's taken place in thinking on circularity, carbon and e-commerce. Our findings were never intended as predictions, but a range of plausible futures which the extraordinary events of the last 18 months have already reinforced and accelerated.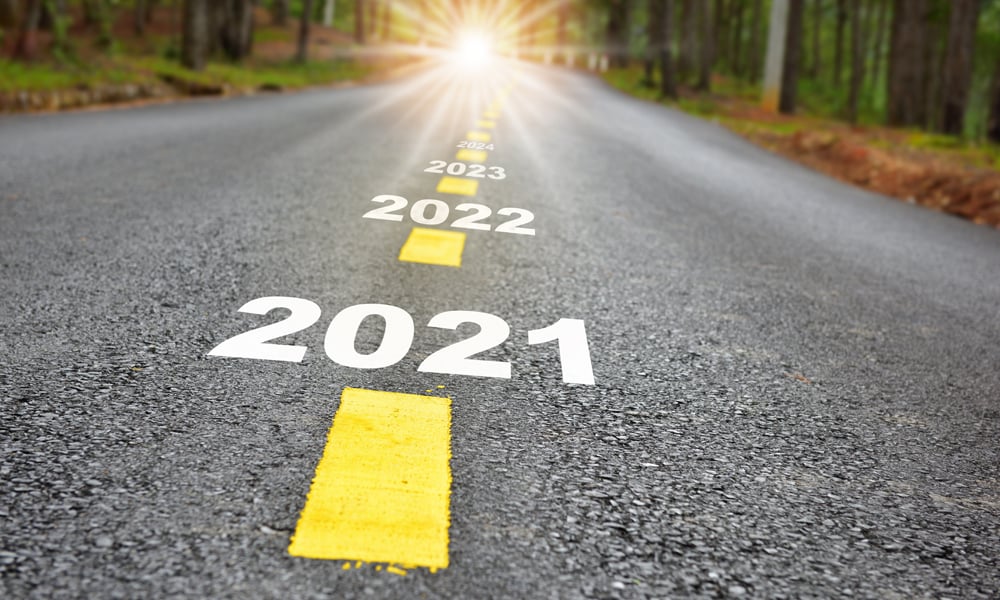 Leading the way to a low carbon future
Figures produced by the International Energy Council show approximately 80% of the world's energy mix still comes from fossil fuels and we are constantly innovating to play our part in reducing this.
As part of a coordinated effort across our sites globally, we have already achieved a 23% reduction in emissions compared to 2015 figures, placing us well ahead of our plans. Now we have set a series of even more ambitious climate targets, requiring at least a 40% reduction of CO2 emissions per tonne of product by 2030, compared to 2019 levels, and a commitment to reach at least Net Zero emissions by 2050. To achieve these targets we'll adopt even more innovative engineering solutions including using local biomass and biogas and renewable electricity like wind and solar. Our new targets will be validated by the Science Based Targets initiative (SBTi) as being in line with the goals of the Paris Agreement. Making us one of only 1000+ businesses around the world already working with the SBTi.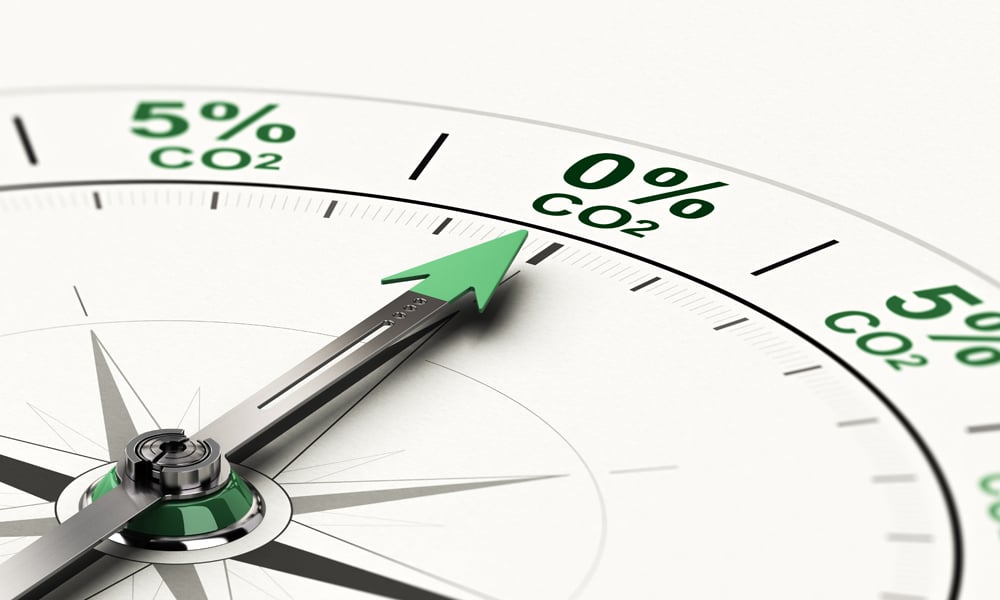 Accelerating the replacement of problem plastics
We are continuing to advance our plastic replacement strategy, targeting key categories and customers, and will take 1 billion items of plastic off supermarket shelves by 2025. For example, as part of Asda's accelerated target to reduce own brand plastic by 15% this year, we have found a sustainable alternative for shelf edge label holders that will immediately remove 1 million pieces of unnecessary plastic from its stores. Another plastic-busting innovation is our 'BRRR Box ': a 100% recyclable, biodegradable cooler that incorporates some of the most modern technologies available in cardboard packaging today. Produced with our partner Vig Pak LLC, it's been named 'The Official Cooler of Planet Earth' and uses our own innovative Greencoat corrugated moisture-resistant and FDA food contact-safe material.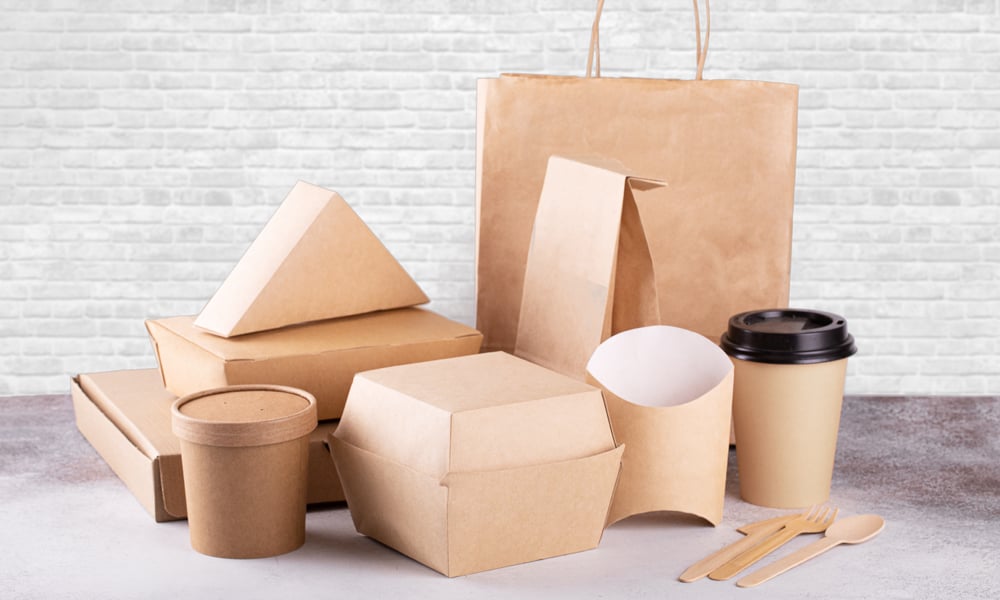 Shaping the agenda
We are one of only 19 global Strategic Partners of the Ellen MacArthur Foundation, the world's leading Circular Economy network. Working alongside other leading businesses and policy makers, we contributed to The Foundation's universal circular economy policy goals which aim to create a common framework for circular economy policy. We believe these goals present a significant opportunity to close material loops and prevent natural resources from being lost and continue to advocate for policy that supports the transition to a circular economy. We have also shared our knowledge and experiences, contributed our expertise to several white papers and other publications authored by The Foundation, including 'Financing the Circular Economy', 'Upstream Innovation Guide' and 'Build Better Growth'.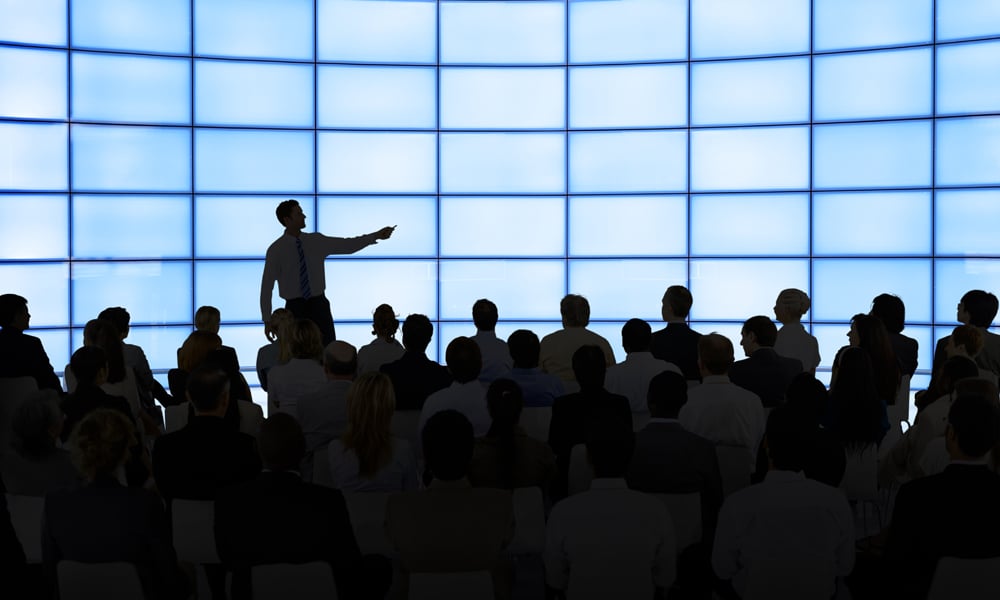 "The circular economy is a key part of the solution to climate change. It isn't a silver bullet, but it can deliver significant reductions of industrial emissions and emissions from agriculture and land use. We need to pay much more attention to how materials are used and how products are designed so they are circular from the outset… More needs to be done to bring the circular economy and climate agendas together."
- Carmen Valache-Altinel, Project Manager, the Ellen MacArthur Foundation
Innovate with us
Whether you are a customer or a supplier or just an individual with a brilliant idea to help us deliver a more sustainable future – let's start talking. So we can make the transition to the Circular Economy together.