Why work for DS Smith?
We're different because we see the opportunity for packaging to play a powerful role in the world around us.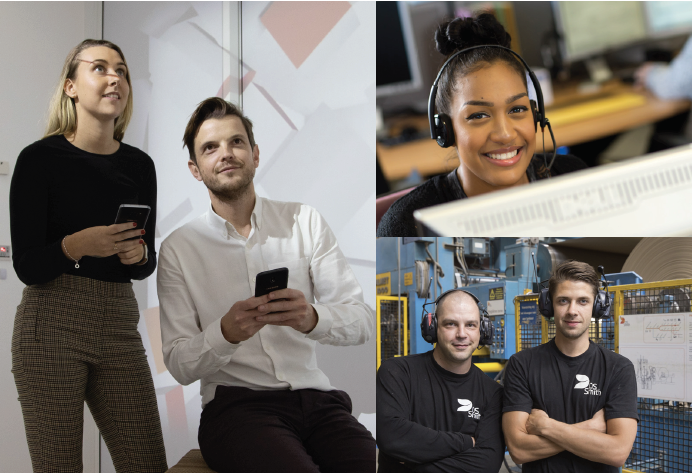 DS Smith's North American operations are headquartered in Atlanta, with 17 manufacturing, paper and recycling facilities, totaling nearly 2,000 employees.
Innovation and Sustainability: It's at the heart of everything we do.
We're different, because we see the opportunity for packaging to play a powerful role in a changing world. We help our customers respond to changing shopping habits with the sustainable packaging solutions that our society needs.
Our people are challenged to find innovative ways to help customers achieve more for less, by selling more, reducing costs and by managing risk and complexity in their supply chain.
Our unique Pack Right Centers offer face-to-face collaboration opportunities that enable us to find answers that would otherwise be out of reach. From design to production and supply to recycling we offer our customers an integrated solution that is sustainable for all.
We develop the right strategies.
Our experts work closely with customers to understand their needs. Together we find ways to help take advantage of changing market opportunities to deliver performance products.
We put sustainability at the heart.
With our 14-day closed loop process, we can make, use, collect and recycle cardboard packaging to continue the circular cycle once again. We are ambitious in using innovation to tackle some of the world's most complex sustainability challenges.