Zero Waste Week with DS Smith
2–6 September 2019 is Zero Waste Week, an annual awareness campaign for reducing waste, saving money, and protecting the environment. Explore how you and your business can make a difference this Zero Waste Week.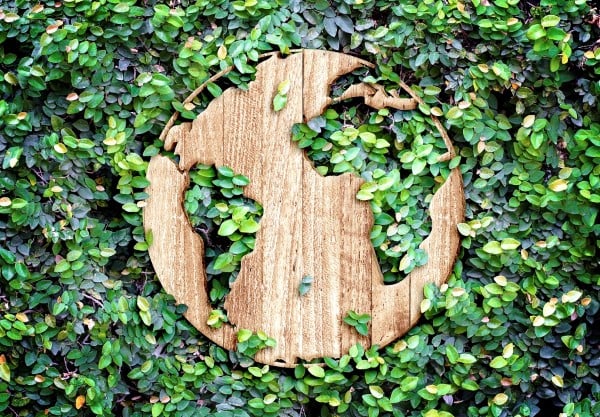 Zero Waste Week with DS Smith
'Zero waste' is the idea that by making changes to the way we live, we could eliminate all unnecessary waste from society. For example, if all products were designed to be circular, with reusable or recyclable components, this would dramatically extend product life and reduce waste.
Similarly, if everyone had access to consistent and reliable recycling services, we could ensure that items that can be recycled are actually recycled.
It's a hugely ambitious idea, but organisations can set themselves on a path way towards zero waste by making improvements in their supply chain activies and recycling systems.
How does DS Smith help it's customers work towards Zero Waste?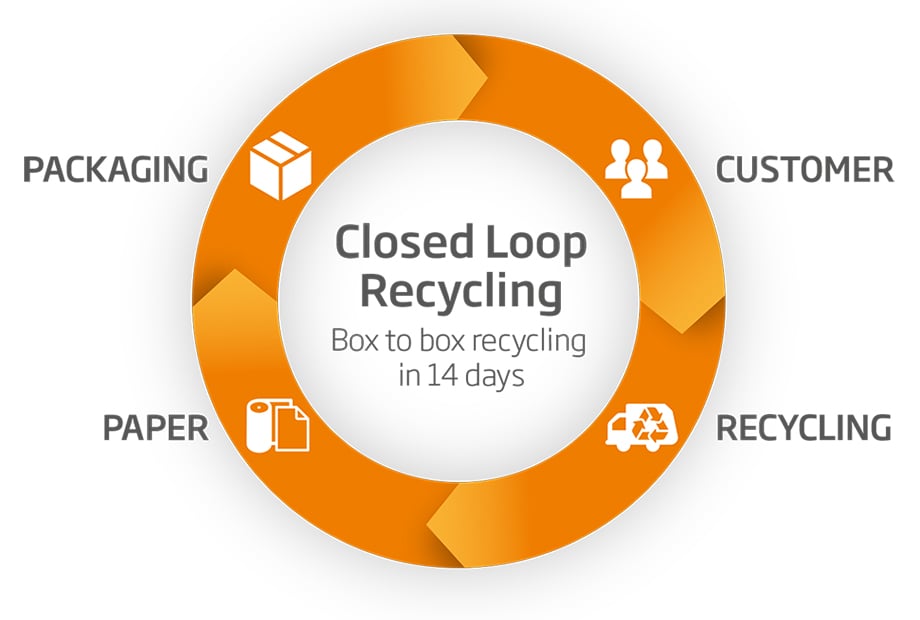 Our Sustainability Strategy sets a target to be manufacturing 100% reusable or recyclable packaging by 2025. This will make it easier for customers to make their packaging supply chains more sustainable – making them supply cycles rather than supply chains.
At DS Smith, recycling is at the heart of everything we do. We manage over 5.5 million tonnes of paper for recycling across Europe every year.
We work with retailers, local authorities, manufacturers and more to ensure that they're managing their recyclable materials in the best way possible – we have a vested interest in recycling what we collect from them.
Our 'Box to Box in 14 Days' model demonstrates a closed paper recycling loop. We supply our recycled paper mills with the quality raw materials that they reprocess into recycled packaging papers, which are then in turn supplied into our Packaging operations to be made back into sustainable packaging products.
How to make your office zero waste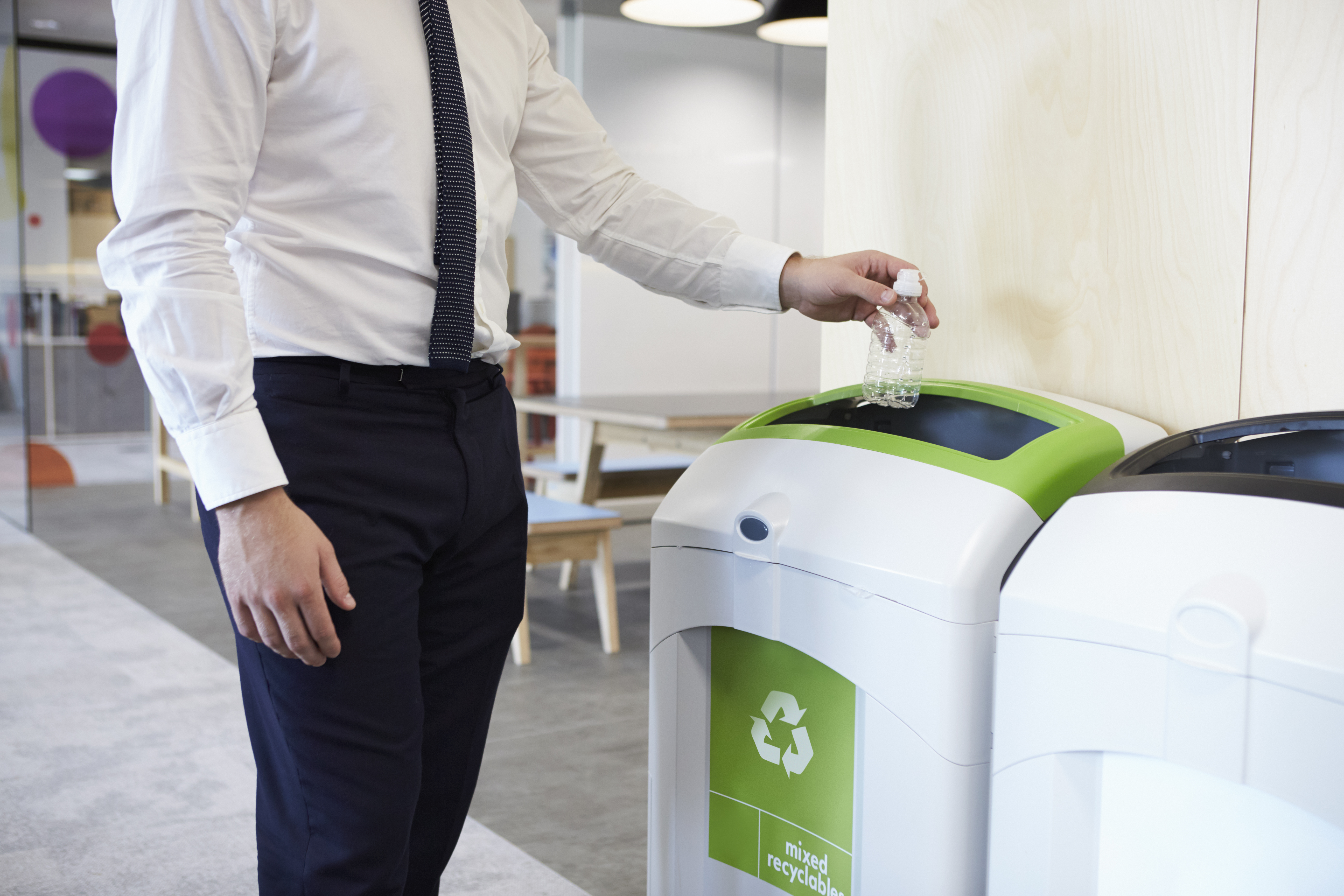 Zero waste at work is an ambitious goal. Motivating your teams and making recycling part of everyone's remit will cut down on the waste you produce and increase your recycling rates.
Making recycling visible, accessible and easy is vital to get engagement in workplaces. Thankfully, utilising the expertise of a company like DS Smith in conjunction with hands-on awareness campaigns like Zero Waste Week works.
If you want to boost recycling at your place of work, this zero waste office plan outlines some of the advice we give to the teams we work with.
Think ahead when you bring anything into the office. Is it going to become waste?
We've all heard of printing double-sided, but what can you do that takes it one step further? From planning out when you buy in your milk to re-using your scrap paper in the office, there are many ways that you can reduce the material you're putting in the bin.
What's currently going to waste that you could recycle instead? Think about what materials you can recycle and think of how you will collect them in the office. Separating your materials leads to less contamination, quality recycling, and can have a significant economic and environmental benefit. In fact, separate collection of paper and card was one of the five key recommendations in DS Smith's report, 'The Tipping Point.'
It sounds simple, but if your bins are in the wrong place, it's harder for people to recycle properly. Remove individual bins from under people's desks and install a system of waste and recycling zones around your site to ensure that you're collecting as much material as you can.
Putting a paper collection bin by the printer is an easy win, while a food waste bin in your kitchens and break-out areas will help to reduce the contamination in your other material streams.
Metals and plastics can come from people's lunch choices, so encourage them to wash up their trays and tins before putting them in the bin.
You need to get your teams on board if you wish to realise the potential of your zero waste office plans.
Encourage your managers to get involved, rolling out the changes in team meetings. You can appoint Recycling Champions in your businesses, helping team members to remember what needs to go where.
If you'd like to talk about better waste management for your business and how a zero-waste office plan could boost your recycling, get in touch with us today.
Zero waste tips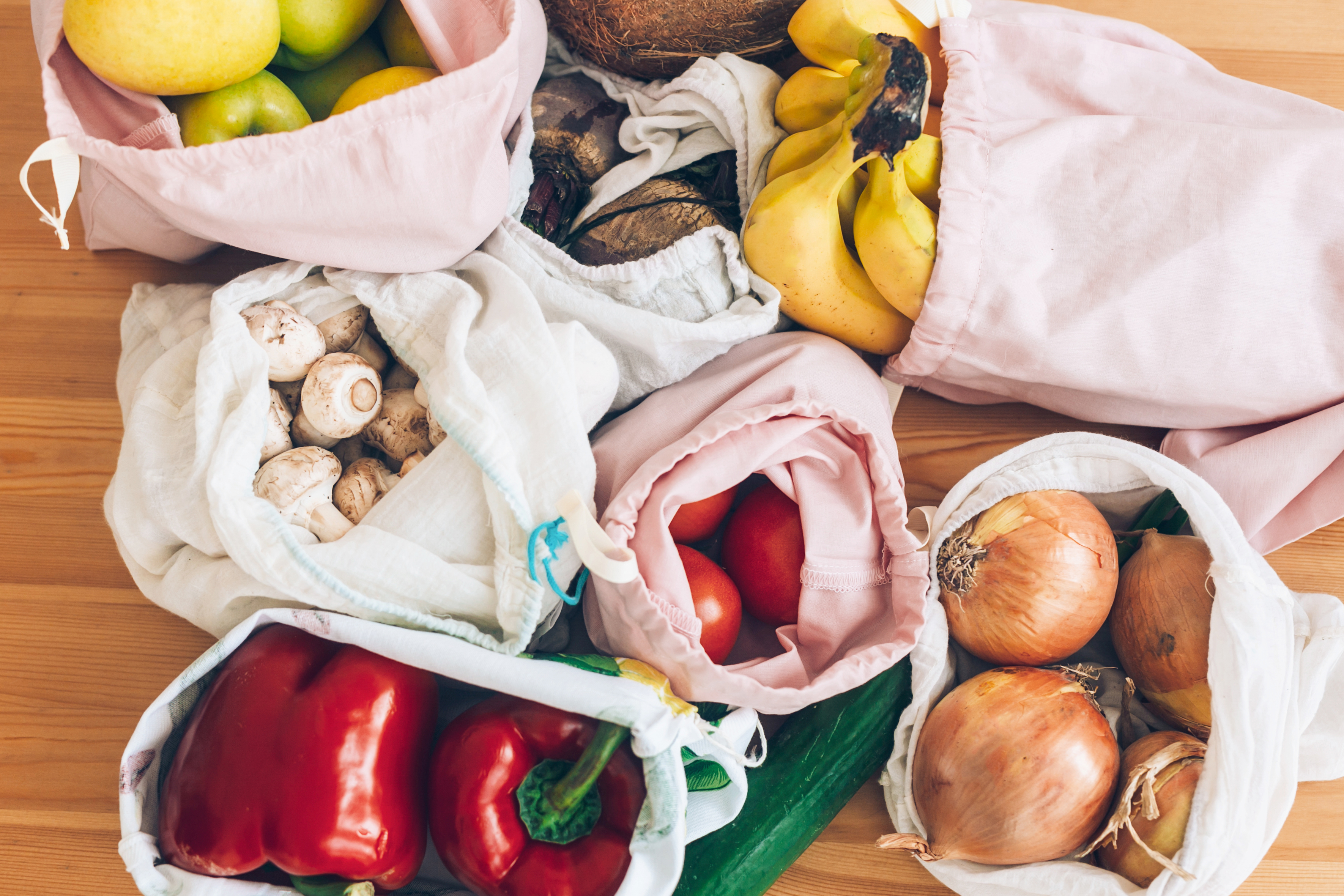 Zero Waste doesn't stop at the office. There are plenty of ways you can help protect the environment by taking simple steps towards reducing waste and increasing recycling.
Plenty of supermarkets and whole food markets are reducing their packaging. In fact, DS Smith recently reported that 1.5 million tonnes of plastic could be replaced within supermarkets across Europe.
When food shopping, think about taking your own container to fill with products such as nuts, pasta, fruits, and vegetables. And don't forget your reusable bag!
Heading out for the day? Making a packed lunch or some snacks for the road can go a long way to cutting down on food packaging as well as cost, while reusable coffee cups prevent unnecessary waste.
If you do have to grab something when you're out, check the packaging before you buy and make sure it's recyclable.
Fast fashion is having a huge impact on the environment, with an estimated £140 million1 worth of clothing going to landfill every year. Be part of the solution and donate your clothes to charity, shop second hand, or even learn to sew.
Take a look at your letterbox and update your mailing list. Unsubscribe to any mailing lists, opt for online bills and e-billing, and send digital greeting cards on special occasions.
Shampoo bottles, toothbrushes, cotton buds, and shower gel can produce a lot of plastic. Consider swapping for soaps, bamboo toothbrushes, disposable blades instead of razors, and cloths instead of face wipes.
SOURCES
1. Clothing Waste Prevention WRAP UK: http://www.wrap.org.uk/content/clothing-waste-prevention