Supply Cycle Traceability with Kemsley Paper Mill and DS Smith Packaging Featherstone
In July 2017, DS Smith's Paper and Packaging Divisions worked together to test our quality management system. Teams across Paper and Packaging, along with one of our customers, an FMCG food manufacturer, traced the movement of materials through our supply cycle by simulating a product recall.
On Monday 3 July 2017, Kemsley Mill and Featherstone Packaging Plant ran their second annual product recall simulation exercise, testing the traceability effectiveness of DS Smith and our customer's Supply Cycle. This exercise not only verifies our traceability, but also ensures we have sufficient traceability within customer's own supply chain. This exercise helps us to practice the actions required in the unfortunate event that we might need to recall a product in live conditions.
Food contact packaging and traceability
To assure to our customers that our packaging is safe for food-related applications, DS Smith subscribes to two separate standards for manufacturing paper and packaging.
The Good Manufacturing Practice for the Manufacture of Paper and Board for Food Contact (GMP) is required by the Confederation of European Paper Industries (CEPI). It's the fundamental standard of manufacture for all paper and cardboard that will have any contact with food products further down the supply chain. The GMP applies to Kemsley Mill, where DS Smith makes paper that is turned into a number of cardboard products that will have contact with food.
Featherstone Packaging facility is governed by the British Retail Consortium's (BRC) own food safety requirements for packaging plants. Both the CEPI and BRC systems require a Quality Management System, such as ISO 9001, and these standards enforce the legal requirement to ensure product traceability.
What is product traceability?
If a product is 'traceable', an organisation can identify
exactly what materials it was made from
what machine it was made on
when it was made
and other information relevant to production.
This means that if there were ever a problem reported with a box, DS Smith's teams would be able to identify the paper reel that the box was made from. We would test the existing sample of that reel, and we would also examine what happened during production.
We would also be able to tell any customers who had received paper made during the same run, in case their products were also affected.
To test that the system is functional, Kemsley and Featherstone worked together to simulate the conditions of a product recall, to ensure that it's possible to trace backwards from an individual customer to the exact time of production.
This then allows Featherstone to trace the boxes that were produced at the same time, and Kemsley to identify any other end destinations of the paper made at the same time as the customer's box.
Tracing the route of a paper reel
In a paper mill, product traceability starts with our jumbo reels. Each reel has a unique identifying code, time-stamped at the moment the reel finishes winding on the paper machine.
Jumbo reels can weigh up to 40 tonnes, and some weights of paper would measure 50,000 metres when rolled out flat. These reels are so large that they must be cut down into smaller reels of paper for delivery to Kemsley's packaging customers.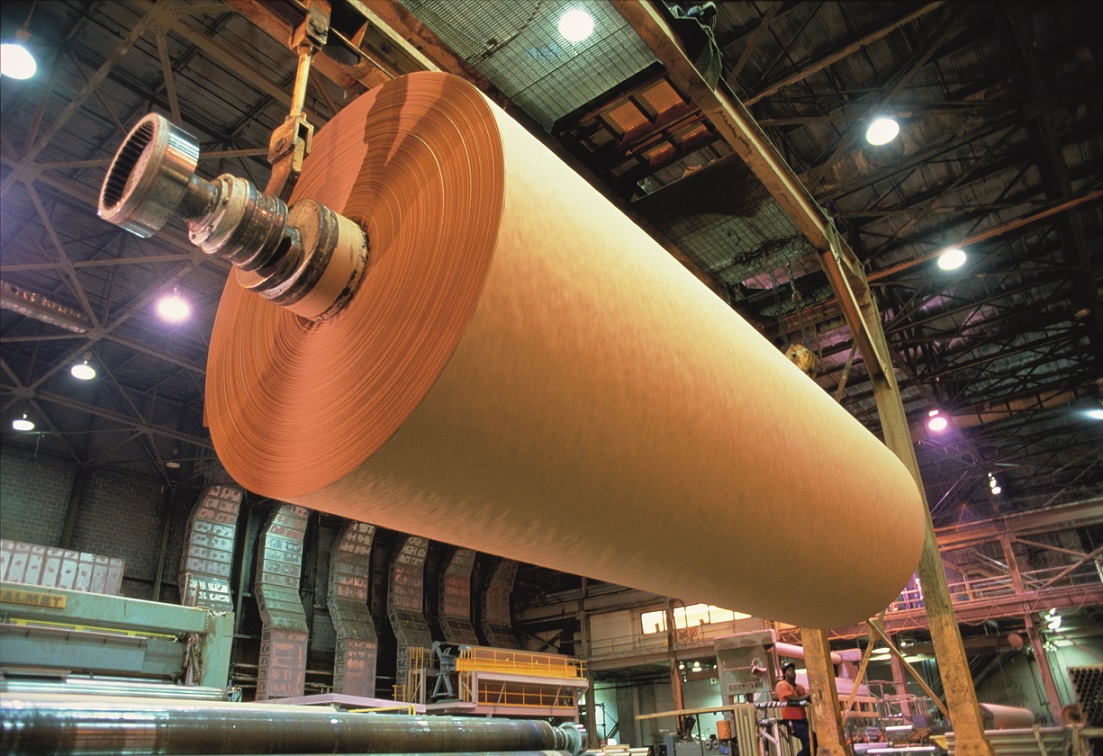 Each roll receives its own unique identifier, which allows us to trace the movement of every metre of paper through our supply cycle. We can track our paper down to the minute it was produced in our paper machines, assuring full, detailed traceability right at the start of packaging production.
From Paper to Packaging
Paper travels from Kemsley to a number of packaging customers, but this simulation involved DS Smith Featherstone and one of their customers, an FMCG food manufacturer, who helped to make the system as close to a real-life situation as possible.
Though for DS Smith's systems traceability begins in the mill, for the simulation, it started with the end product – a box – and worked backwards.
Five reels were selected from a production run at the end of May 2017, and traced through the quality management system, before the relevant identifiers were sent to Kemsley.
Adrian Saunderson, Quality Manager at Featherstone Packaging, said:
"Simulating a product recall has allowed us to test the strength of our quality management systems, and has shown once again that the DS Smith Supply Cycle is a success story. Our customers can be assured that our robust quality management measures can track the exact route that any paper and packaging take through our mills and packaging plants, allowing full visibility of our supply cycle."
Our customers and external standard assessment bodies are extremely complimentary regarding the proactive management of product traceability.
Related content: